Advice
Hiking Brand Deep-Dive: Rab
Anyone who has read this blog a lot over the last few years will know that both authors are lovers of Rab gear, and I (Jake) in particular own a huge amount of it. It's my go-to gear brand for a few different reasons, some of which I'll discuss below, but, perhaps because Rab is a British brand, it's not quite as well-known outside of the UK and people often have questions about it. So, the purpose of this post is to talk a little about the brand in general, answer some of the common questions people have, and point you to some of the more detailed product reviews in case you are interested in buying a piece of Rab clothing.
Why listen to us
When it comes to hiking brands, opinions a freely available on the internet. There'll be no shortage of people telling you brand a is a million times better than brand b, brand c is garbage that you should never use, and so on. So why listen to us? Well, James and I have both spent years hiking, climbing, serving in the military in the UK and abroad, using kit from just about every brand on the market and operating in climates from middle-eastern deserts to polar regions and just about anything in between. We've both had times where we were under-equipped, where we took the wrong gear, or when equipment let us down or didn't perform as promised; and we've learnt from those experiences. Neither of us would claim to be experts in the finer details of fabric technology but we think we've had enough experience to know what good kit looks like, what we want from a given item, and how we mentally assess different brands and product lines when deciding what to buy. All we want to do in this post is share those thoughts and experience with you – if you find it useful then great, and if you disagree then feel free to comment (politely) below!
History of Rab
First off, the name. I often see it online as RAB, as if it's an acronym. It isn't – it's literally just the first name of the founder, Rab Carrington, a Scottish climber who founded the company an incredible forty years ago now, in 1981. He started off focusing on insulated products, and I still consider that one of their greatest strengths, as they make superb insulated jackets and sleeping bags. Naturally, over the years, they've expanded into other areas and have a particularly good range of water-repellent shells, but their insulated proucts remain top-notch and their familiarity with the wet and unpredictable environments of Scotland and the Lake District means their synthetic insulation is particularly good.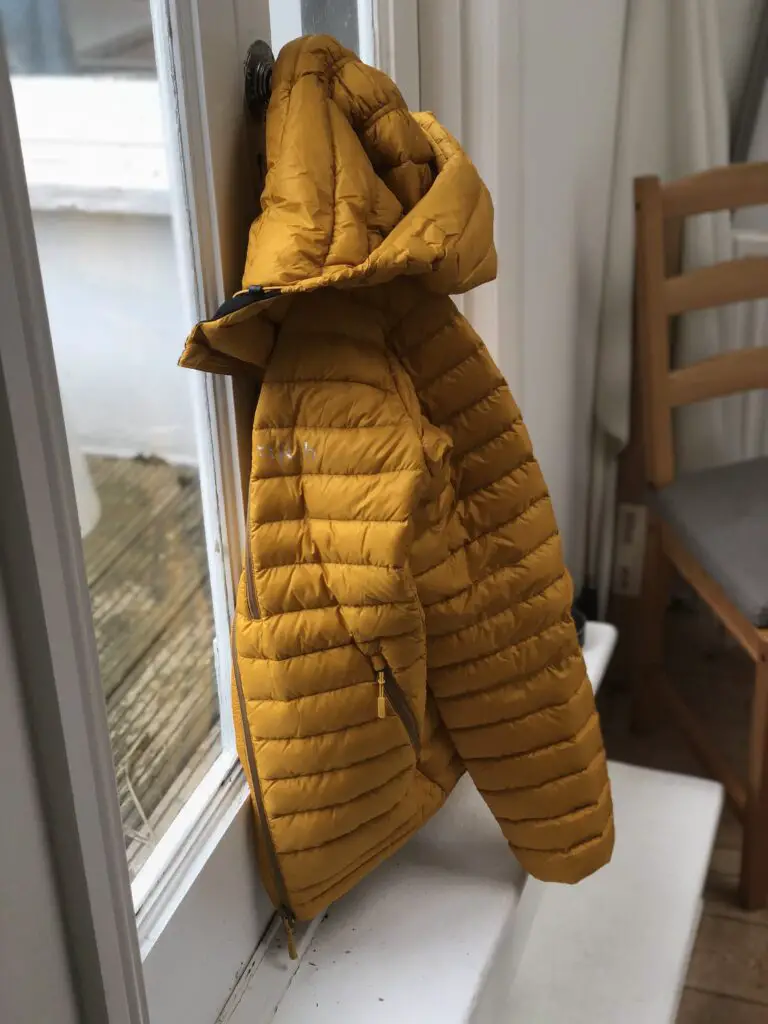 Rab Carrington retired in 2007 and the brand was passed to Equip Outdoor Technologies. Interestingly, in 2011, Rab (or rather the parent company Equip Outdoor Technologies) purchased Lowe Alpine. So, people often ask is Rab owned by Lowe Alpine and the answer is that the opposite is true – Lowe Alpine is owned by Rab!
Overview of the brand
What people really care about when they're buying kit, especially when they're starting out and unfamiliar with some of the manufacturers, is: 'is Rab a good Brand?' Well, the answer to that is easy: yes. Rab makes extremely high-quality equipment that is used by serious adventurers and mountaineers in some of the harshest environments in the world. Of course there will always be nuances, and every brand is fighting over tiny percentages of weight and performance, but if you buy the correct piece of kit for what you're doing, you can expect Rab equipment to perform as well as if not better than just about anything else on the market.
Ok, but given that, let's look in a bit more detail at how it fits into the market.
How expensive is Rab?
As with all things, you get what you pay for and no one would say that Rab is 'cheap'. Making direct comparisons with other brands can be tricky as there are often factors that aren't comparable – different fill powers, for example, or one product being notably lighter than another. However, by way of one quick example, let's look at each brand's most standard light/mid-weight down jacket. That gives us the following:
Table could not be displayed.
Of course, this is just one product and none of these three are completely identical since both the Patagonia and Arc'Teryx products have higher fill-powers of down, which increases the price but also makes them warmer for their weight. This does, however, illustrate my very subjective opion and experience of the brand which is that it is usually possible to get something from Rab that is slightly cheaper than an equivalent from Patagonia and a lot cheaper than Arc'Teryx but often uses slightly lower-spec materials. That's absolutely not to say the materials are poor, or that the Rab product will perform badly or get damaged, it's just that while Patagonia and Arc'Teryx might opt for a slightly lighter but more expensive shell material, and higher fill-power down, the equivalent Rab product is likely to be a little cheaper, a little heavier, and arguably a little harder-wearing.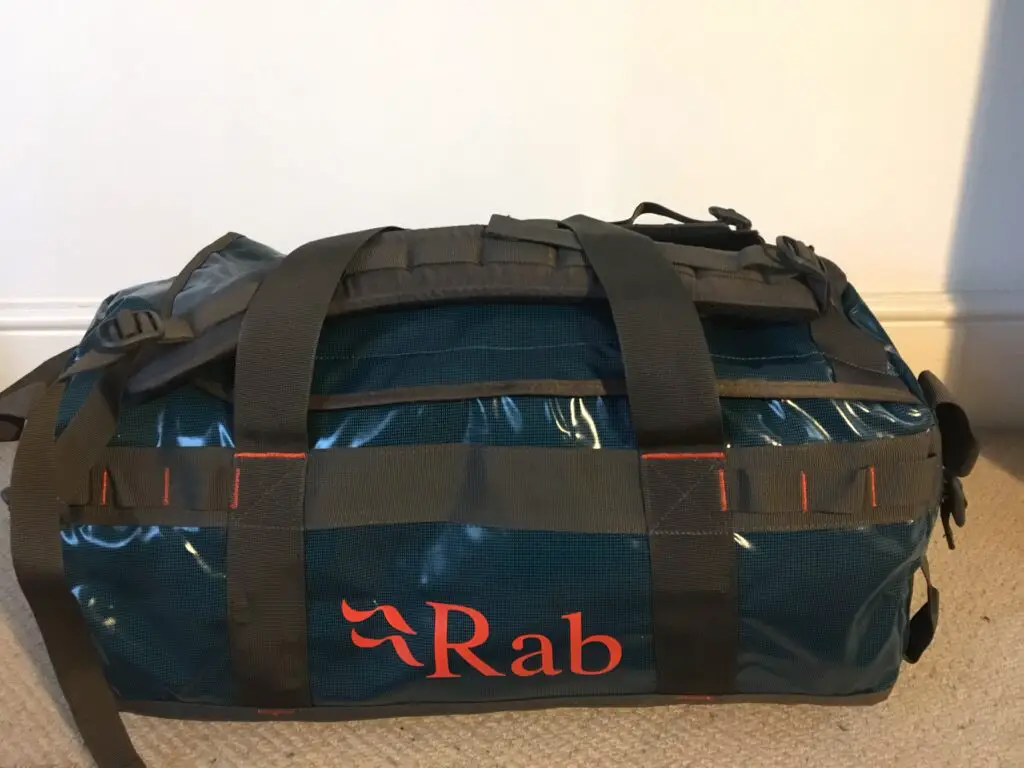 Is Rab gear easy to get hold of?
One of the other, perhaps more obvious, reasons that Rab is my go-to is simply that it's a lot easier to get hold of in the UK. I'm always frustrated by the poor range of Patagonia and Arc'Teryx gear on offer in most UK hiking stores, while Rab is unsurprisingly much better represented.
Outside of the UK, the situation is sometimes reversed, although large US outdoors shops like REI store a great range of Rab products and Rab themselves ship internationally.
Is Rab clothing good quality?
I mentioned above that Rab sometimes uses lower-spec materials but this absolutely doesn't detract from the fact that they make very high-quality items. What I mean is that, for example, 700 fill power down is cheaper, heavier and less warm than 800 fill power down but it's not 'poor quality', it's just a specification choice. Equally, Arato™ 7 nylon (used on some Arc'Teryx super-light products) is substantially lighter than the Pertex Quantum nylon used on most of Rab's insulated, non-waterproof jackets. Again, though, Pertex Quantum is a high-quality material, you just have to appreciate how it differs in performance.
The more important issues of quality come in how these various elements of the product are put together; sizing, attention-to-detail, quality of stitching and bonding, and so on. And that's where Rab's quality shines through; their clothes can take an absolute beating, and years of use and abuse, without coming apart. They also offer a superb in-house repair service.
Is Rab an ethical brand?
Ethics in outdoor brands are becoming increasingly important, particularly given that many of the people buying outdoor products inevitably care a great deal about the environment and maintaining it for future generations. Patagonia has a well-established and justified reputation for sustainability and ethics, but how does Rab stack up?
Well, the first point to make is that because they make high-quality, hard-wearing, long-lasting clothes they at least win out over cheaper but more disposable brands and especially over the apalling impact of 'fast fashion'.
Beyond that, though, Rab is making a concerted effort to reduce their negative impact on the planet by working to reduce microfibre waste, use responsibly-sourced down, and use recycled materials where possible (including the Pertex Quantum nylon mentioned above). In addition, they are a member of Fair Wear, which sets labour standards and ensures a fair wage for people manufacturing the clothing. On a final note, I always like manufacturers that send items in paper packaging and with the absolute minimum of plastic wrapping – something Rab has done for a while now.
Where are Rab clothes made?
Despite being a British brand, the vast majority of Rab clothes are now made in China. Sometimes people see that as a negative point, and there's a perhaps understandable desire to see a British brand making clothes in Britain using a British workforce. That said, any suggestion that manufacturing in China inherently leads to lower quality or reduced working conditions is just not supported by the facts; Chinese factories have huge experience in garment-making and quality-assurance and frequently produce clothing that is far superior to that made in the UK.
Where, perhaps, a criticism could be made of manufacturing in China is the air miles involved, and the obvious environmental impact of that. I'd certainly be a supporter of Rab shifting more manufacturing back to the UK, especially given that this country has a proud history of making high-quality clothes, but I can only imagine what the impact on the price of each item would be.
Rab Products
In this section I will drill down a bit more into Rab's product ranges and answer some of the questions we often see about particular products. To begin with though, check out some of our top-favourite Rab products and the reviews we've written of them.
Table could not be displayed.
Are Rab jackets waterproof?
On the face of it, this might seem like an odd question (surely the waterproof jackets are waterproof and the rest aren't?) but actually I can understand why a lot of people find themselves wondering whether Rab down and insulated jackets are waterproof. You see, most of the real down jackets have 'hydrophobic' down, while the majority of the synthetic ones are made of an outer fabric treated with DWR – the waterproofing material. But does this mean Rab down jackets are waterproof? No, not really. Hydrophobic down helps to avoid down clumping from small amounts of water from fog or perspiration, and certainly these jackets will shed a few drops of water happily enough but they won't stand up to heavy rain and the down will eventually become waterlogged and lose its insulating properties. Likewise, while the DWR coating on the synthetic jackets does mean they can do a great job of shaking off a brief rain shower or some snow, I've worn one in an hour of fairly heavy rain and eventually it became fully waterlogged.
The bottom line is that, while some may perform better than others in slightly wet conditions, only the jackets explicitly described as waterproof are intended to be worn in rain or heavy snow.
Which Rab insulated jacket is best?
Like most gear manufacturers, Rab has a pretty extensive range of insulated jackets that can at first seem baffling. For someone who just wants a warm coat, how on earth do you figure out which Rab jacket is best? The answer, I'm afraid, is that there's no such thing. There is no one jacket that is ideal for all circumstances, and the reason Rab and other manufacturers have such a complex range is to allow you to pick what is right for you.
You're going to have to choose between synthetic or real down insulation, waterproof or not waterproof, and trade-off weight with warmth and warmth with breathability. And all that against cost, of course. So, the best jacket for summer hiking in England definitely won't be the best jacket for winter mountaineering in Scotland.
But, ok, if you want our one recommendation for the best Rab insulated jacket? We'd probably go for the Men's Prosar down jacket. Despite costing only a little over £200, the Prosar uses 800 fill power down, giving it decent warmth while keeping weight and bulk down to a level where it's going to be an easy choice to shove in your pack. It's wind resistent and somewhat water resistent, with DWR-treated Atmos fabric, so it's a wonderfully versatile option for trips when you don't know exactly what the weather is going to throw at you but you want to be prepared. Oh, and even better, it's currently discounted by 50% at Alpine Trek!
Which Rab waterproof jacket is best?
Ok, so if there's no best insulated jacket, there's probably no best Rab waterproof jacket either is there? Well, that's probably true. That said, the trade-offs with waterproof jackets aren't quite so complex – primarily you're trading off weight, breathability and waterproof performance – and to a certain extent if you pay more you can just get an objectively 'better' jacket. So, while we still don't think there is any one jacket that is perfect for all users under all circumstances, we are pretty impressed by the new Kinetic Alpine 2.0 jacket (our review here). Waterproof, breathable, and surprisingly comfortable with the new Proflex soft and stretchy but waterproof material; it's a really good all-round buy.
Can you machine-wash a Rab jacket?
This one comes up a lot, but fortunately the answer is that you sure can. Rab waterproof jackets, down jackets, and synthetic jackets can all be machine-washed but it is important that you read the care instructions and the guides on Rab's website for each type of item. In particular, it's important not to use your regular detergent, but to use a specialist technical fabric cleaner like Nikwax Tech Wash. In addition, when washing a down jacket, you need to dry it in the tumble-dryer (ideally with a couple of tennis balls or tumble dryer balls) to make sure the down is fully dry and fluffed up again.
You can check our our guide on how to wash a down jacket as well!
Which is the best Rab sleeping bag?
You know what we're going to say by now of course. There's no single best Rab sleeping bag as they're all different depending on how much you want to spend, how light you want them to be, and how warm you need them to be. Actually, the Rab sleeping bag range is so complex that we wrote a full breakdown of it, complete with a diagram, here!
So, ok, but we're still going to make a recommendation for the best Rab sleeping bag anyway, aren't we? Yes, and we'd say start with the Ascent range: they're versatile and reasonably-priced sleeping bags that make for a great 'first' sleeping bag to be used in a whole range of conditions, but still use serious technical fabrics and high-quality down insulation to keep you warm and cosy. Within the range, to give you the best balance and options, I'd say go for either the Ascent 700 if you tend to sleep cold or want to camp in slightly colder conditions, or the Ascent 500 if the cold doesn't affect you too badly or you're mostly camping in temperatures well above freezing. But you could go up or down the range for whatever suits you best, of course.
Table could not be displayed.
What waterproof technology do Rab jackets use?
Waterproof technology is always a big question when it comes to looking at an outdoors brand, as many of the biggest ones have their own, while others will license well-established technologies like Gore-Tex, and some use a mix depending on the garment. So, it's no wonder a lot of people wonder if Rab use Gore-Tex and, if not, what waterproof material they do use.
Well, for a long time, the majority of Rab waterproof products used various Pertex fabrics, principally Pertex Shield in different weights (3, 2.5 or 2 layer) depending on the task. In the more recent line-up, only Pertex Shield 2.5 layer is used, and primarily in the slightly lighter-weight jackets where breathability and packability are key concerns. The more lightweight and breathable jackets use Rab's own innovative, stretchy fabric, Proflex, while at the opposite end of the range the heaviest mountaineering and ski jackets use Gore-Tex, whether paclite, Gore-Tex Pro, or one of their other fabrics.
I find it interesting that the current range is split across three different fabric technologies, particularly given that in theory Pertex appears to offer fabrics of a similar spec to Gore-Tex. Whether Rab will end up consolidating with one manufacturer, or with their own fabric, or whether they are happy with the current split based on requirements, remains to be seen.
How does Rab compare to other brands?
I've touched a bit on this above when looking at how Rab is priced, and honestly it can be difficult making direct comparisons between brands (especially at the top end) becuase they are all pretty high-quality, and it's quite rare to find a given item made by one brand that is directly comparable with one made by another brand.
That said, I know people are always curious about how brands compare, so here's my take – with the caveat that a lot of this will come down to opinion, personal experience, and individual taste.
Is Rab better than North Face
Personally, I find the North Face range increasingly difficult to navigate. While all hiking brands spill over into fashion to a certain extent, North Face has spilled so far into it that it can be hard to work out what a particular jacket is 'for' or why it costs what it costs, and often the answer turns out to be that it's for wearing on the high street and it costs that much because it's trendy.
When you can filter out the street fashion and find the hiking gear, North Face makes decent but in my opinion unexciting kit. Like Rab, it is functional and reasonably-priced but – unlike Rab – there is no longer the sense that they are pushing at the boundaries of new technology to develop gear that will really excite a hiker. If you want well-priced basics, especially fleece or less warmth-critical gear like hiking trousers and shorts or socks, North Face is a decent bet, but for insulated jackets I'd always choose Rab first.
Is Rab better than Patagonia
Rab and Patagonia are much more comparable, in my opinion. Prices are often pretty close, and some of their products are extremely similar, and it would be very hard to distinguish between them on overall quality. Each has a slightly different aesthetic, and I personally find some Patagonia kit particularly 'elegant', especially their newer range of synthetic insulated jackets, but for practical purposes I don't think there's a great deal to choose between them. Choices may come down to personal taste, what is available (Patagonia gear isn't that easy to find in the UK), or perhaps brand appeal: Patagonia has a pacific-coast vibe and a strong commitment to ethical business, while Rab is firmly rooted in the UK and especially the Lake District and has managed to maintain close links with the British climbing community.

For me, Rab is my go-to for all basic gear, while Patagonia is often a 'treat' when I find myself in an REI in the US.
Is Rab better than Arc'Teryx
This is a trickier one to answer. Arc'Teryx is, on average, rather more expensive than Rab and some of its kit – especially the LEAF range, ski gear, and the clothes clearly intended as streetwear – can be eye-wateringly pricy. That said, Arc'Teryx's quality and attention to detail is superb. I'd rate their lightweight insulated jackets as probably some of the best on the market, and in this respect they probably do beat Rab albeit at a price.
Conclusion: Is Rab a Good Brand?
As I said at the beginning, Rab is my go-to brand for a reason, and hopefully you now have a better understanding of what that reason is. They're a brand with a history, they're a proudly British brand, but more importantly they make superb kit that they stand by, and they sell it at prices that reflect the quality and materials but not high-street perceptions of brand and fashion. If you haven't got any Rab gear, and especially if you're a reader from outside the UK who might be less familiar with it, I'd urge you to pick some up. Any of the recommendations contained in this post would serve you extremely well.