Advice
What Makes A Down Jacket Warm? Complete Guide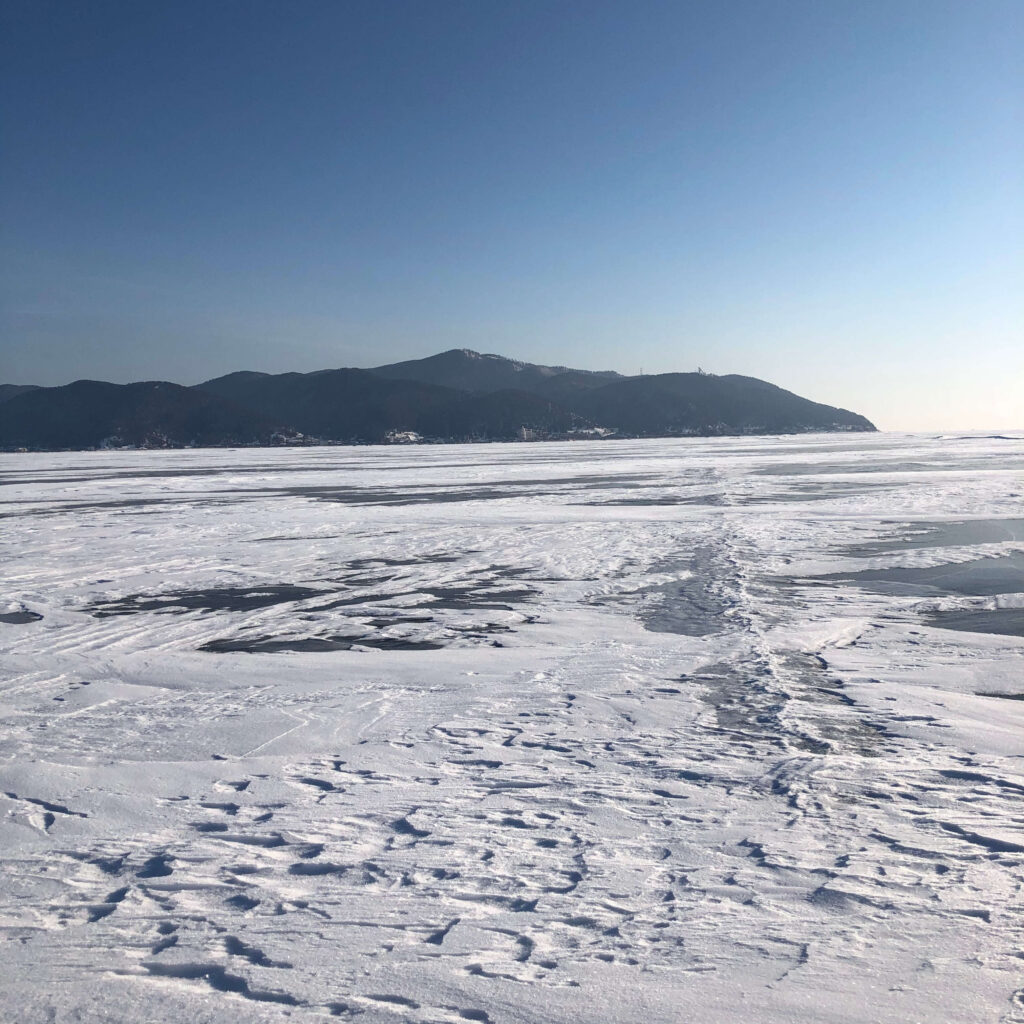 Note: This is part of our what is a down jacket series of articles. Now let's get into this – the easy answer is: eider (the soft down feathers that insulate bird's bodies). But that's too simple of an answer. What makes a down jacket warm is a series of construction features combined with differing weights and quality of feathers.
Let's delve a little deeper.
Why Down Jackets Are Warm
A down jacket is designed to insulate the wearer from various degrees of cold.  Jackets are filled with feathers taken from ducks, or geese. The most well-known down used is eider, the fluffy feathers found on ducks.
Down jackets, or any kind of down clothing, is a great insulator as the loft (a technical term to describe fluffiness) traps small pockets of air. Each pocket retains a small amount of heat. When multiplied by the hundreds of thousands of feathers packed into the jacket you get a very effective radiator fuelled by your own body heat.
And the way in which a down jacket is built also helps to keep the wearer warm.
Down Jacket Construction
Jackets are stitched in a way that helps ensure the down provides the most insulation. Two construction methods are used:
Box-wall Construction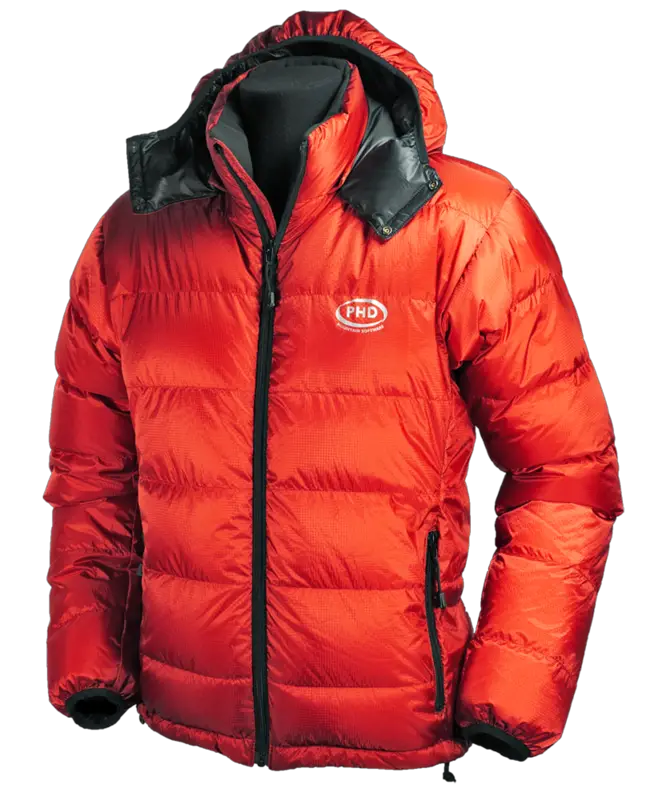 This is the most common method for stitching a down jacket. Horizontal compartments are stitched into the jacket and each compartment is filled with feathers. Box-wall construction is the warmer of the two types of stitching as it best utilises the natural loft and warmth of the feathers.
Because box-wall stitching keeps down spread evenly around the body the wearer is kept warmer.
But jackets made in this way are bulkier and heavier. As this type of construction is aimed at performance, not size and weight reduction, it tends to produce a jacket that doesn't pack down small.
Stitch-through Construction
A different approach taken by manufacturers is to what is known as 'stitch-through'. Outer and inner layers are stitched together to create a series of baffles in which the down is held. The main issue is this type of stitching can squeeze down near the seams, reducing the loft which in turn reduces the insulating properties of the feathers.
The main reason outdoor gear companies use stitch-through are:
It's cheaper than box-wall
Jackets sewn together in this way pack down smaller
Stitched-through jackets are normally lighter in weight
How Do You Know How Warm A Down Jacket Is?
It's fair to say that the more down there is in a jacket the warmer will be. Another important consideration is the quality of the down that is used in the construction of a jacket, or any other clothing. This quality is measured in what is known as 'fill power'.
Higher grades of fill-power equal greater insulation capabilities. For example, 650 fill power represents a high quality, outdoor gear garment.
800 fill power is near the very top of the scale.
900+ fill power is the crème de la crème of the down clothing world. Manufacturing gear with this much insulation is expensive and aimed at travels in the most extreme cold environments.
One point to note: the US and EU have slight variations in their ratings system. In Europe, fill power is rated a little lower than in America. For example, a US-made 700 fill power down jacket would be rated as 650 fill power in Europe. This is an important consideration to take when choosing equipment.
You can never truly know how warm a down jacket is. Everyone has different tolerances and our ability to retain heat varies from person to person and it's for this reason that you plan to buy a down jacket that is rated a little higher than you need.
Do Thin Down Jackets Keep You Warm?
This depends on the places you plan to wear them. A lightweight down jacket will not keep you warm in Siberia unless it's part of a layered system. If you're hillwalking in a temperate climate, with no cold fronts pressing in, then a thin down jacket may be all you need to stay warm.
Some down jackets have a thin outer shell which allows wind to permeate through. Although the loft in down functions to keep the wearer warm, thinner down jackets with non-windproof shells lose a significant amount of heat.
Even thin down jackets have a rating system which you can use as a rough gauge, but I highly recommend you search for in-depth reviews on the brand and model you intend to take on your trip. Choosing the best down jacket for your needs isn't easy, but it's worth doing right.