Advice
Hauling Tyres: An Unusual Way To Get Ski Fit
Hauling tyres; it's the madman sane form of training. Using tyres as part of a training program has been a staple of polar explorers training regimes for as long as I can remember.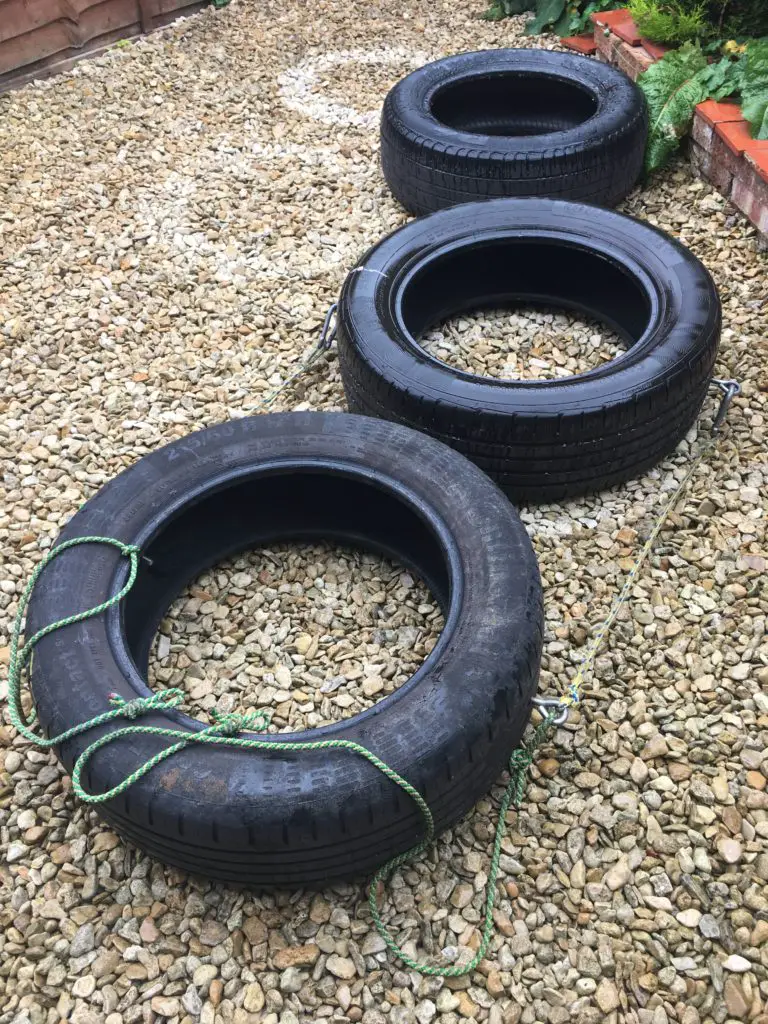 But where did this idea stem from? Has this exercise always been the preserve of crazy adventurers, or was this activity invented by another group of fitness fanatics?
The first recorded instance of this type of training was way back in 1990. Borge Ousland and his expedition team mate, Geir Randby, built a training rig after seeing race horses hauling tractor tyres as part of their pre-race buildup
Ever since that day pulling huge chunks of rubber and metal has become a key component for the type of skiing expeditions where skiers haul heavy loads in pulks.
The main reason so many people in the adventure and exploration community drag tyres is that it's a great and specific way to get fit (for hiking and hillwalking too). The friction caused by the rubber as you travel cross country, over tracks and along tarmac roads mimics the effects of hauling a pulk. For anyone who is planning a long-distance ski dragging equipment in a pulka, this is the training style for you.
Aside from the friction and becoming accustomed to wearing a harness, dragging tyres replicates some of the other major obstacles you're going to encounter. A few years ago when I skied to the North Pole I spent quite a lot of time visualising a flat, barren landscape. The kind of terrain that you cross with ease.
I couldn't have been further from the truth.
The Arctic icecap is a mix of pressure rigs, open leads and jagged spires of ice. Each of these features plays a very special role in making your life hell as you ski across the Arctic.
Let's take a quick tour:
Pressure ridges: small mountains ice that can climb as high as two story house. These ice formations are thrust into the air by the incredible pressure created when huge plates of polar ice crush against each other.
The resulting pressure forces spikes of ice into the air. Each one must be climbed and descended the great care. In most cases you'll have to hand haul your equipment over the ridges. This is incredibly tiring.
Open leads: stretches of open water created when the ice plates part company and drift away from each other. An open lead can span as little as a few feet to hundreds of metres wide. 
There are two ways to cross the larger form of this obstacle: first by swimming. The second way to navigate an open lead is by using the pulk as a canoe.
Regardless of the crossing method, the first man always has to swim. Just hope you're not at the head of the line.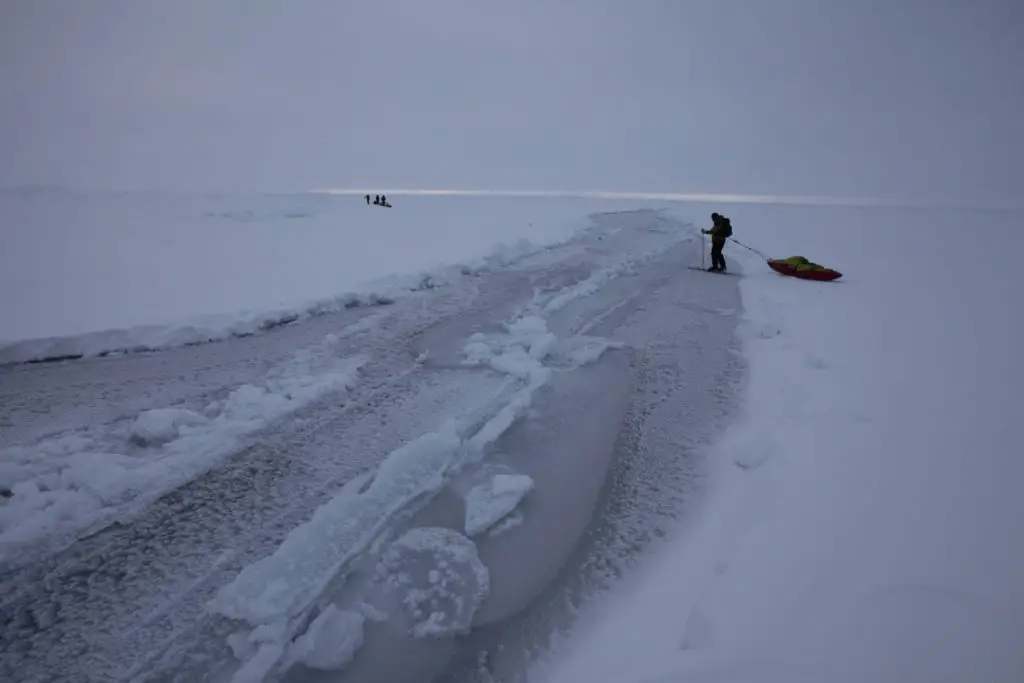 But How Does Hauling Tyres Prepare You For Crossing Ice Rubble?
Does this exercise really mimic the effects of skiing across ice and snow?
Yes.
Polar travel is hard. The wind and cold gnaw at you. And worse still, you will begin to feel that nature wants you gone far from that place. Jagged outcrops and frozen spires rise from the frigid waters to become the bane of your life. All of these annoyances might seem minor when viewed through the  lens of a photograph, but make no mistake, you going to curse like a trooper when you encounter them in the flesh.
Dragging tyres cross country, through the woods and sometimes along gravel services is jarring. Broken branches and immovable rocks band together to form obstacles that grasp at your tyre.
Your harness digs deep with every shuddering halt. The inner section of the tyres scoops up dirt and rocks, the entire rig rapidly gains weight making your shoulder straps bite.
I haven't found a training method that better mimics the experience you'll have on the polar ice.
What Are The Other Benefits Of Dragging Tyres Cross Country?
There are numerous benefits to dragging tyres as part of a training programme.
As you've no doubt already worked out you need to be in peak condition to be able to haul in excess of 80 kg of food and equipment. Again using the tire is a great way of replicate taxing, maybe exercising, the muscles to build up.
Whilst cardiovascular fitness is essential for any expedition or exploration, you also need to be strong.
Not to say pulling tyres passport to supreme fitness, it's just that this exercise is more specific really works same muscle.
The muscle groups that you'll work most are: 
Hamstrings quads and glutes. Key muscle.groups that needs to be develop.
Abdominal muscles. Wearing a harness attached to a heavy load from creates a drag that will pull you upright; you body position needs to be more hunched (think Quasimodo) to reduce  fatigue. Adopting a less draining posture reduces feature and works your abs hard.
Biceps. Navigating obstacles with a heavy pulk demands a string upper body. After hauling your training tyres over a few fences and styles your arms with be being for mercy.
Ideally you should build a specific training plan to target all of the above muscles. When you finally get to trekking with equipment your body will thank you for your foresight!
If I feel really brave and want to take your fitness to the next level you can build up your sessions until you're running whilst pulling your tyres. Hint: when you're confident try this on the beach.
some people are Rebecca way train. In some respects bye, but as we have a customer body to the quickest of hardship I will travel, nothing tyres.
Will A Training Sled Improve Cardiovascular Fitness?
At the most basic level, the cardiovascular benefits are minor. Cycling and running are the accepted ways to building up huge endurance in your heart and lungs.
But… with a little tinkering you can make some huge gains.
We'll look at more advanced training ideas shortly. First we'll look at a couple of methods you can use to build a strong fitness base.
Cycling With A Twist
This doesn't mean we need to hop on a Penny Farthing! 
For me, running is without a doubt the best form of cardio training for expeditions. Cycling comes a close second. And I've recently discovered that cycling exercises exactly the same muscles as those engaged when cross country skiing.
The only downside to cycling is that it doesn't help you become accustomed to wearing a harness (which is strapped to the incredibly heavy slide).
And this is another key element in our training regime. Wearing a harness it's hard work the strap sticking to your shoulders, your chest feels constricted and the whole week Rob is your shoulders and waste until like four.
No amount of cycling can prepare you for this kind of discomfort.
If you want to up the stakes try deflating your bicycle tyres to about 50% of the max PSI before you train.
Running. Lots Of Running.
Most often I use a running plan to build up my base cardio. I linger on this point long enough to say that, for most expeditions, I work towards being able to run 15 – 18 miles on Sunday. Starting each Monday I build through seven days and finish Sunday with a long run.
Factoring in a couple of rest days is key.
If you want to use running as the foundation for your skiing fitness then head over to Hal Higdon's website and download a few of this free training PDFs.
Hillwalking With A Rucksack
Walking up hills is a great way to improve your cardio and the muscle strength in your legs. Pulling a sled uphill amplifies the effects, but can you do too much tyre hauling? Some people think so, other find the exercise dull and use it sparingly.
If you fit into the latter group, consider dropping some of your tyre sessions and replacing them will a rucksack. This approach isn't optimal, but will work similar muscles and your rucksack straps will irritate you in the same was as a harness.
But a rucksack is not a makeshift pull and will be only partially effective in conditioning your body to very specific needs.
How Long Should A Tyre Pulling Session Last?
30 minutes to 2+hours. And the build up should be gradual.
Many years ago, when I was in the army, we didn't really get the opportunity to follow a buildup plan.
The usual MO was a little like this: We would deploy on an exercise in Norway and if you fitness was lacking then you would suffer. That was it, you arrive in country and strap yourself into a harness laden with, at worst, all the ammunition for the final attack of the exercise!
Worse, you then had to keep pace with the rest of the team whilst pulling 100+ kilos in weight.
Nowadays my training is tailored towards journey, or expedition. I've read that some people will start their training routine up to a year before they set off on a ski. I found six months to be a good timeframe as this allows you to plan both your cardiovascular and strength training regimes.
This recommendation might seem a little extreme, but I regularly resort to using a half marathon running plan to build my base fitness. Once my fitness levels improve I'll swap out some of the running sessions for long bike rides (normally 3 months after starting to train).
Hauling tyres is woven into the plan from day one. Sessions start easy – a maximum of thirty minutes with only one tyre – progress to 2+ hours with three tyres.
A Rough Tyre Training Plan
6 Mouths Out: One tire pulling session per week. No more than half an hour. Follow this routine for four weeks
Months 5 to 3: 30 minutes to 1 hour. Around the halfway point (about 6 weeks after starting this phase) a second tyre is added to the rig.
Months 3 to 1 month: Gradually increase to 2 tire pulling sessions per week. One of the sessions should be shorter, no more than one hour the second session should be around two hours. Some people tell you that you need to do more. To be honest, and having completed a number of expeditions, I found two hours is the optimal training time. The reason I like to ours is because when I ski I will typically ski for 1 to 2 hours before taking a short break in which I drink and snacks. The training mimics the steps I take when I ski.
The Last Month: Start tapering. Gradually reduce your mileage and weight until you are back to pull one tyre for no more than 30 minutes.
I'll put together a full and comprehensive training plan soon.
How Many Tyres Should You Train With?
Start with one. Work up to three.
At first you might think this is far too easy, but it's not. Before you start to up the number of tyres you're dragging, including the weight and friction, you first need to accustom your body to the way the training rig moves.
You also need to harden your body to the effects of being strapped into a harness. Use the early training stages intelligently by dragging only one tyre.
After the first month of training move on to two tyres. The increase in weight is so minor you might be tempted to jump straight to three tyres. Don't. The increased friction will feel wildly out of proportion to the small addition to your rig.
Once you hit the three month point, you'll likely notice significant improvements to the muscle mass, strength and endurance in your legs. Now the real work begins.
Final Thoughts On Dragging Tyres
Over the years, and much to my partner's puzzlement, I have accumulated a fantastic collection of tyres. Each one has a very specific application. The larger models – tractor tyres donated by a local farmer – are my go-to tyre for build powerful leg muscles. The huge weight and massive friction perfectly match the effort required to haul a heavily laden pulka.
Woodland and hills are great locations for training. Striding across fields and over hills is a great way to build and maintain fitness. Being outdoors in green places also does wonders for your mental health.
And at the end of of a hard session I feel my heart racing. The sense of being alive is all the more prevalent in these moments and we can easily fall into the trap of overtraining. With that thought in mind, please be cautious. Don't rush your training unless you want to risk burnout and a stagnation of your fitness levels.
Are there any other benefits associated with dragging tyres?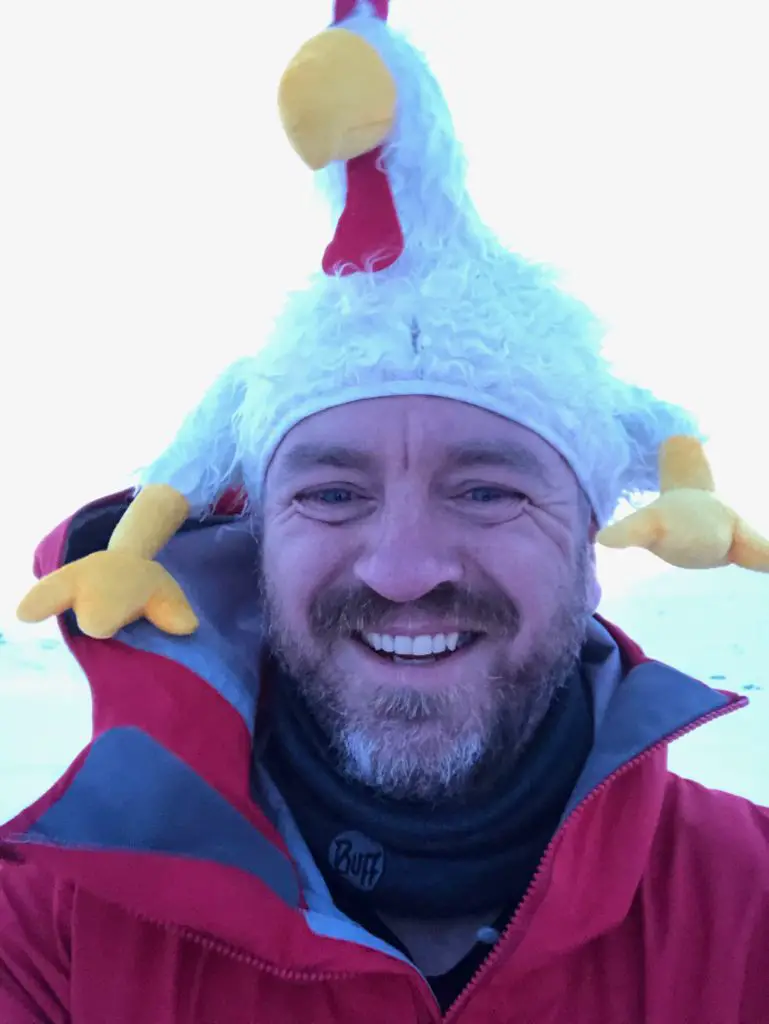 Oh yes: you get to speak to a lot of people. You see, this kind of exercise piques people's interest due to the associations with exploration and adventure. Many people will ask your story and these interactions provide a great opportunity to highlight any cause you're working for. some tile I like talking spark I had some fantastic conversation and heard so many stories because people really want to know why I'm pulling tyres cost country.
In fact, training on Coombe Hill several years ago, pulling through tyres behind me, this is how I met my partner.
What's more, some of the people that I've spoken to over the years have also became donors the charities I was raising awareness of.
Put simply: dragging tyres has many benefits.