I've now taken my new sleeping bag, the Rab Ascent 700, on a few adventures including several night of wild camping in both Scotland and Washington State, so I thought it's time to give it a bit of a review.
Overview of the Rab Ascent 700
First off, I think it's helpful to understand the sleeping bag 'on paper' before I launch into my subjective views. I'd recommend having a read of my ultimate guide to the Rab sleeping bag range, which helps to 'place' the bag and understand what niche it fills.
So, the Rab Ascent range is, by the admittedly high standards of a serious outdoorsy brand like Rab, somewhat 'mid-market'. It's a high-quality down-filled bag made from top-notch materials, but it's not the warmest or most weather resistant range that Rab makes, nor is it the most ultra-light. It's absolutely ideal for the kind of 'semi-serious' hiking that I do, but if I was to try a thru-hike or heavy mountaineering in sub-zero conditions I'd probably look for something with a slightly better warmth-to-weight ratio.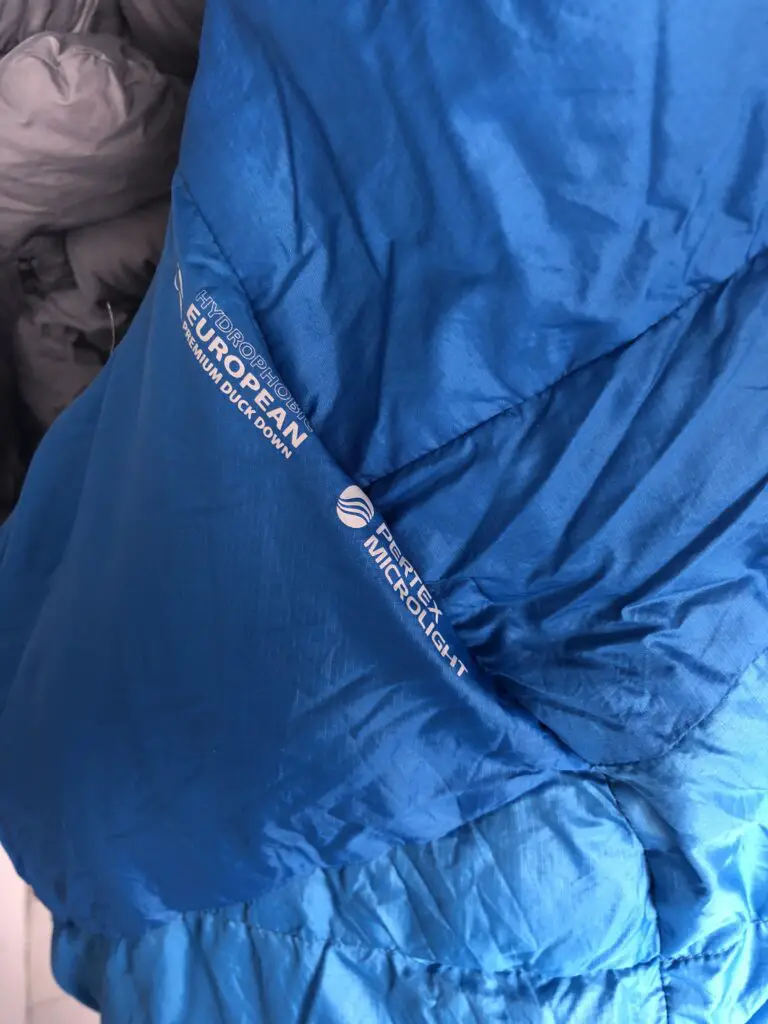 Construction and Insulation
In terms of materials, the Ascent range has an outer fabric made of Pertex, a breathable fabric favored by Rab and with excellent waterproof qualities depending on the specific fabric from the range. My bag uses Pertex Microlight, one of the lighter options at under 35g/m2, but highly breathable and reasonably windproof. Breathability is essential in a sleeping bag to prevent condensation inside the bag or within the insulation layer, so bags that are highly waterproof on their own are pretty rare and this is no exception. It's DWR coating will keep off light rain and condensation from within a tent, but it definitely shouldn't be considered waterproof.
Now, it seems that the new season models of Ascent bags use Pertex Quantum rather than Microlight. On paper this has almost identical qualities: <35g/m2 weight and air permeability of 1.0cc. Presumably the Quantum is better in some respects but I suspect the overall difference is fairly negligible.
Meanwhile, the insulation is unchanged – 700g of 650 fill power down (for those of you who don't know or care what fill power means, suffice it to say that 650FP is very good, and should be noticeably better than a cheaper bag with the same weight of a lower fill power down.
The main, probably only, difference between the different bags in the Ascent range is the weight of down fill. The Ascent 900 obviously has 900g of down, but is otherwise more or less identical, so much of this review should apply to the range as a whole.
It's worth noting that the down fill is disproportionally weighted to the top (if you're lying down). This is a smart choice in many ways – insulation underneath the body is crushed and therefore hugely ineffective, which is why a decent sleeping mat is usually essential. As a result, down placed here is largely wasted weight, and having less down under the body is a sensible way to reduce weight. Generally speaking I think this is the right decision, but it can be irritating if you roll over in the night and end up with the back/bottom of the sleeping bag on top, where the reduced weight of down may be quite noticeable, especially if you are right on the edge of the comfortable temperature limit.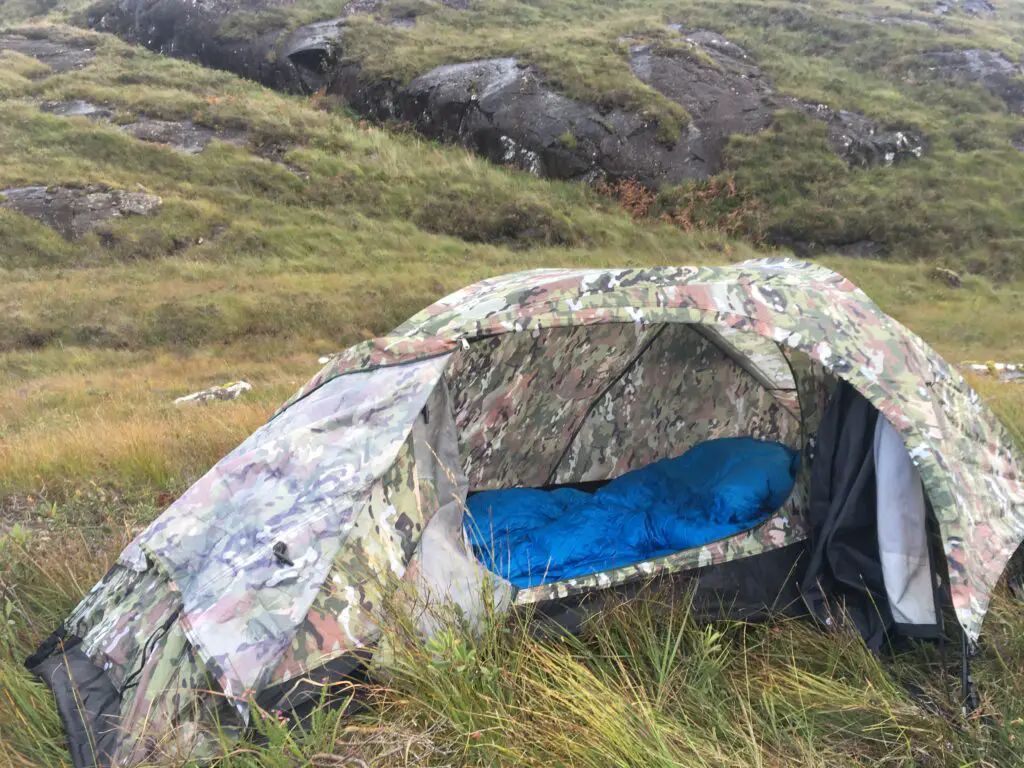 The Ascent 700's Temperature Ratings
In terms of warmth, Rab describes the Ascent 700 as a 3-season bag and it has European warmth ratings of:
Comfort -2C
Limit -8.5C
Extreme -27C
You can read more about what these limits mean in detail elsewhere, but personally I would take them all with a big pinch of salt. Obviously people vary considerably depending on their size, tolerance for cold, what they are wearing to sleep in, and whether they are in a tent, bivvy bag or neither, but my view is that the Ascent 700 won't provide a genuinely 'comfortable' night's sleep much below freezing without significant additional insulation in the form of a liner or wearing extra clothes. At temperatures around or a little below freezing, and perhaps wearing a fleece in bed, you're certainly in no danger of dying but you may wake up chilly.
Rab Ascent 700 Features
Features-wise, the Ascent 700 comes with both a stuff-sack and a big cotton bag so you can store it uncompressed (which is best for the fill). I personally tend to hike with my sleeping bag compressed in a canoe bag, which gives me that added bit of confidence that arguably the most important item in my backpack is dry no matter what, but I realise that's an approach that not everyone approves of.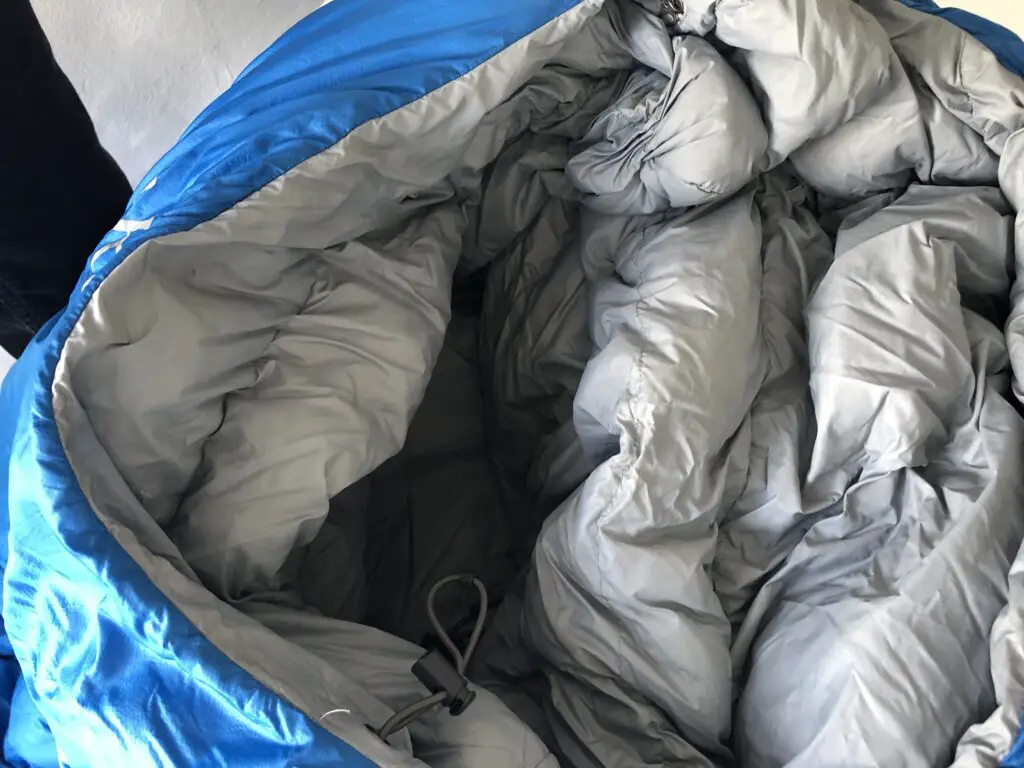 The bag has a sizeable hood, with elastic and a toggle so it can be pulled tight. It also has a substantial down-filled baffle just inside the bag at neck height, which can also be pulled tight. This creates a snug seal above the shoulders which does a lot for warmth on a cold night. There's a similar big baffle running all the way down the zip, preventing the zip from becoming a cold spot.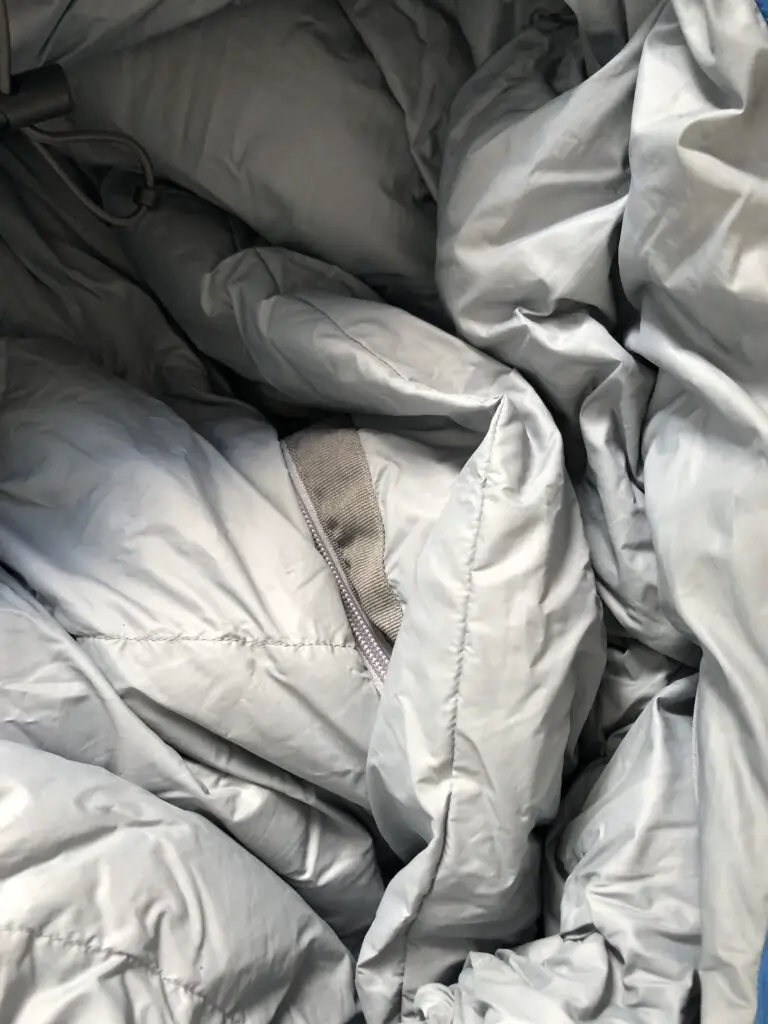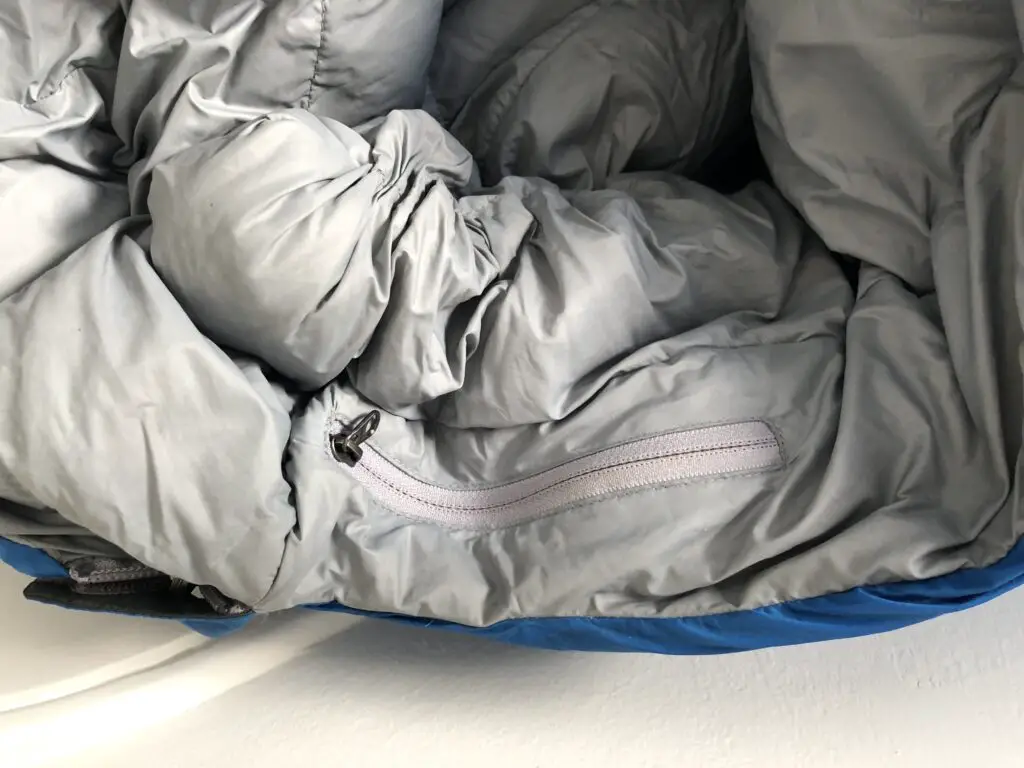 There is also a small zipped pocket at the top of the bag, which I find really useful for keeping essentials like my phone and a torch close to hand when wild camping. It's a small detail but definitely a useful touch.
Rab Ascent 700 vs 900
We've had a few questions regarding how the Rab Ascent 700 stacks up against the 900 and we're going to answer them for you. James used the 900 on his crossing of Greenland and has an excellent understanding of the difference between these two sleeping bags. Here goes…
Key differences between the 700 and 900
| | | |
| --- | --- | --- |
| | Rab Ascent 700 | Rab Ascent 900 |
| Weight | 1290g / 46oz | 1530g / 54oz |
| Temperature rating | -9C / 15F | -18C / 0F |
| Pack size | 40 x 22cm / 15.7 x 8.7 inches | 45 x 24cm / 17.7 x 9.4 inches |
| Season rating | 3 season | 4 season |
| Fill | 700g / 24.7oz of 650FP European Duck Down | 900g / 31.7oz of 650FP European Duck Down |
These are the key differences between the two sleeping bags. As you can see, the Rab Ascent 900 is designed for use in extreme cold environments and, based on my own experience, it performs well. There is little to no difference in other factors such as size, material or shape.
Like it? Get the Rab Ascent 700 at Amazon:
Table could not be displayed.