Advice
Extreme cold weather sleeping bags: a guide
Going on an adventure of any sort can be a big deal. And when you strike out into those really cold places you need to take extra care with your planning. One thing I've learned the hard way is the art of getting your choice of extreme cold weather sleeping bags right. I used plural as there are so many degrees of cold no one extreme cold weather sleeping bag is right for every environment.
How are cold weather sleeping bags different from any other?
You know part of the answer: it needs to keep you warm. Getting cold presents an extreme risk to you, and your teammates. And once you're cold and it's hard to get warmth back into your body. Unless you plan to perform jumping jacks for an hour every time you feel the chill.
We'll cover off the key considerations for selecting extreme cold weather sleeping bags in a while. First, let's take a quick view of the current 5 best bags on the market, along with the pros and cons of each.
Mountain Hardwear Phantom
During my crossing of Greenland I saw this bag, but not had the pleasure of sleeping. One of my teammates, a very petite woman who 'ran cold' used this sleeping bag and told me it was teh best night's sleep she'd every had. I was a bit jealous! At $650/£530, the price is comparable to most competitors. It's also relatively light, weighing in at a slender 1140g. Packed with 850 fill power goose down, the Phantom is reated to -18C.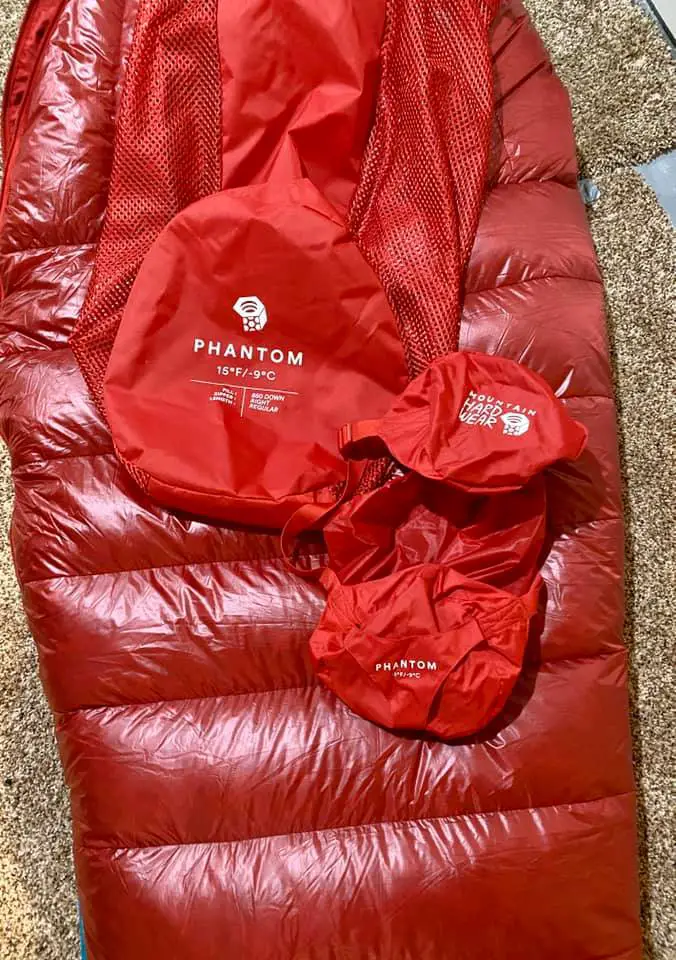 Mountain Equipment Redline
I love this bag! Rated to -45C, it's crammed full with 1282g of 800 fill power Russian goose down. And it's one of the warmest sleeping bags I've ever had the pleasure to burrow into (and should be when you consider the huge price tag – $990/£800)! It uses the almost ubiquitous mummy shape, but for me it's not the roomiest of bags as I have big shoulers. Weighing in at 1980g, the Mountain Equipment Redline is one of the heavier bags in this list, but it is designed for extreme cold weather. Reviewed here.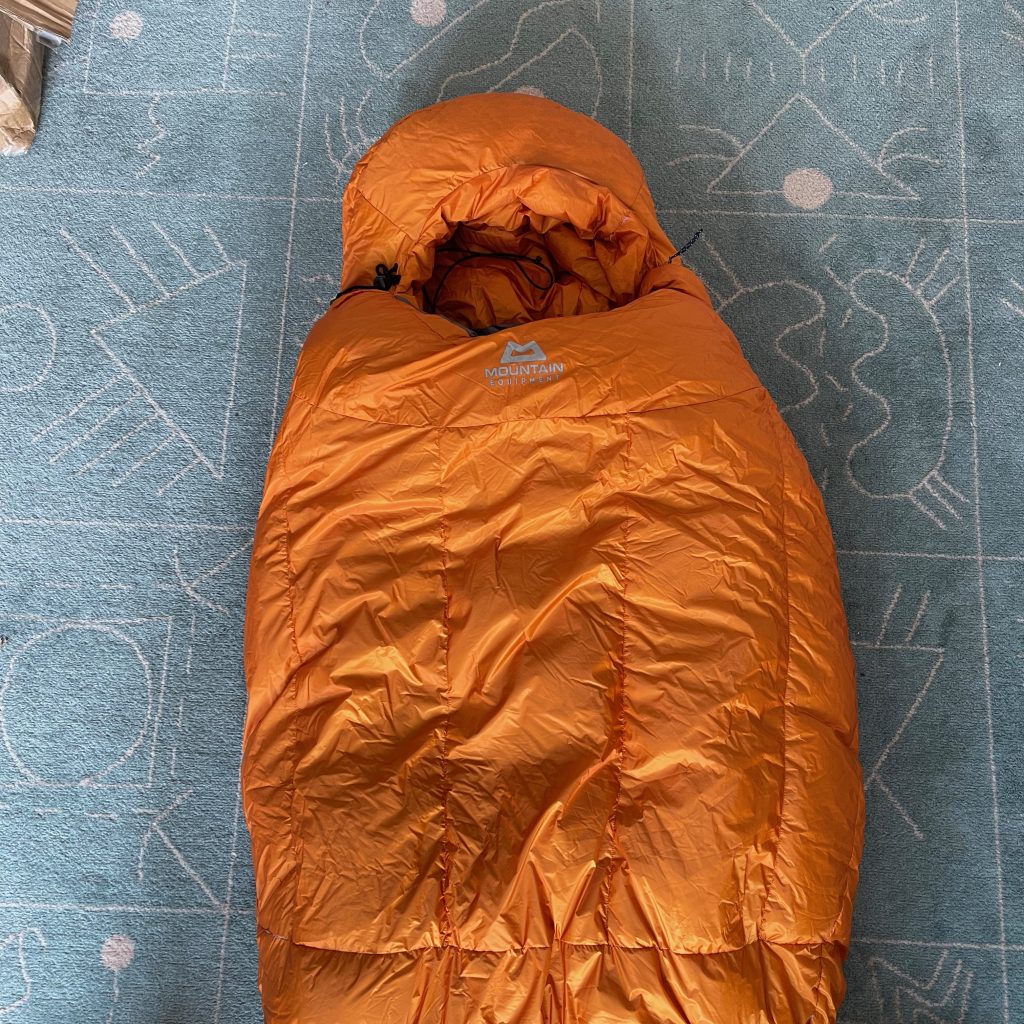 Rab Ascent 700 Sleeping Bag
Rated down to -6.5C and with 700g of 650 fill power goose down, this a pretty lightweight at only 1290g. Like most other Rab mummy shaped sleeping bags, the Ascent 700 is a good fit for the bigger built hiker. As you can imagine, this bag isn't designed for polar, or sub-polar, trips and is more aimed at keeping you snug on colder nights in temperate climates. Check out Jake's review of the RAB Ascent 700 sleeping bag.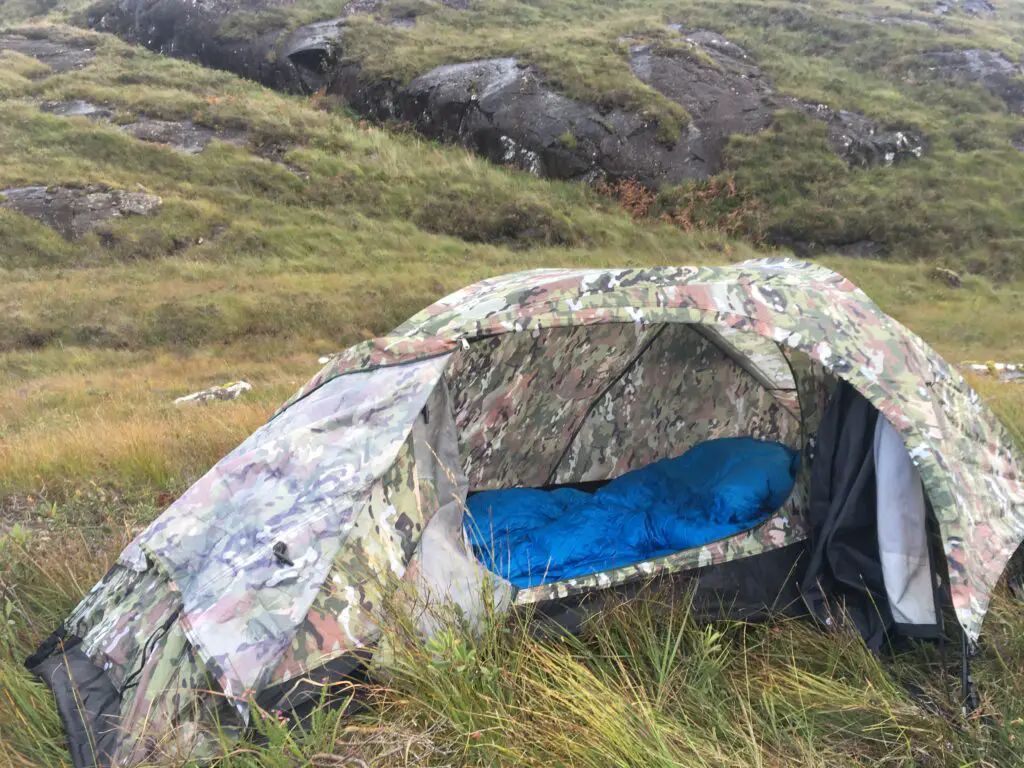 Ascent 900 Down Sleeping Bag
I used the Rab Ascent 900 on a crossing of Greenland a few years back. It's rated to -18C, which was just on the boderline for temperatures in that part of the world and I added a few more degrees by slipping it inside an overbag.
Rab have packed in a massive 900g of 650 fill power goose down which explains the higher weight of 1530g. The wide and comfortable mummy fit is perfect if you have broad shoulders. The price is good – $360/£290.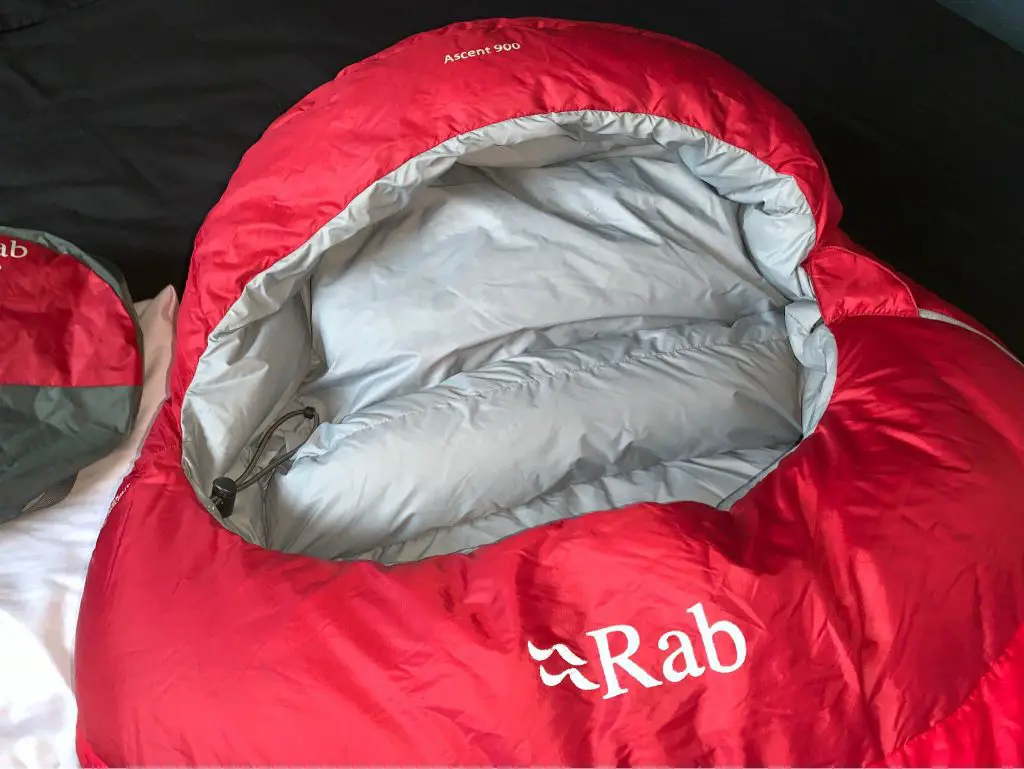 Western Mountaineering Kodiak MF
I haven't had a chance to try out one Western Mountaineering's sleeping bags, but they are on my bucket list of expedition gear. A friend from the USA who owns a Kodiak MF has this to say: It's an awesome bage with a great warmth to weight ratio, and it's super-comfortable. The only downside is that, at $730/£590, it's expensive but I'd rather be a little light in the wallet than cold on my trips.
Pakced with 850g fill goose down, this bag will keep you warm (and alive) in temperatures as low as -18C. Not bad for a bag that weighs 1250g.

Extreme cold weather sleeping bag considerations
There are 3 key considerations that should guide your choice of sleeping bag. These are:
Insulation
Fill power
Fill weight
But what does all this mean? Here's a quick rundown, without the technical hysteria that often comes when you first start your journey to buying a sleeping bag.
Insulation
Insulation is a combination of the following two factors of a sleeping bag's design:
Fill power
This is a rating given to the quality of down in a sleeping bag, or jacket (or any other down-filled garment, or piece of gear). Another way of thinking about fill power is: how fluffy is it?
More fluffiness = more loft and greater insulation as higher fill power down can trap more air. A decent cold weather sleeping will start at a minimum 650 fill power and go up from there.
Fill Weight
This feature is easy to understand. The greater the fill weight the more down that's packed into the product. As a consequence, you get even more down which traps more pockets of air between the feathers and retains more heat.
On a personal note, I hear many people talking about high fill weight, 3-season sleeping bags. Which is fine if you're planning a trip in a temperate environment, but for the extreme cold you're going to need a 4-season bag. With a huge fill weight!
Temperature range
All sleeping bags have a temperature range rating often shown on the inside of the zipper, near the top.
A gauge known as the European Norm (EN) shows temperature range for any given sleeping back. EN rating is a technical standard (more details here).
The ranges are:
So, on their own, each of those ratings means very little. The good news – here's a breakdown of what each means to you.
Comfort
This is the range at which a 'standard' woman is warm and comfortable. She shouldn't be curled up (although there's nothing to stop her from burrowing down into the bag). She should be relaxed. To be honest, I have no idea why this example emphasises a woman.
Transition
This time, the EN rating focuses on a man who is "fighting against the cold", curled up. At this point the bag is reaching the limits of performance.
Extreme
At the extreme range of the temperature rating system, a man, or woman, experienes a sensation of penetrating cold. Now there is a risk of hypothermia, and death. At these temperatures the bag should be used only in an emergency.
What does really mean? Choose a bag that is rating comfortable for the coldest temperatures you'll experience.
Other considerations
We're going to take a quick detour for one moment. Picking the right sleeping back is key to a good night's sleep (and staying alive). But there one important extra piece of gear you need to think about is choosing the right sleeping mat.
Let me explain.
Go outside on a cold night, put a sleeping bag on the ground and climb in. I guarantee that, no matter what the fill power, rating and insulation, you will get cold. Fast.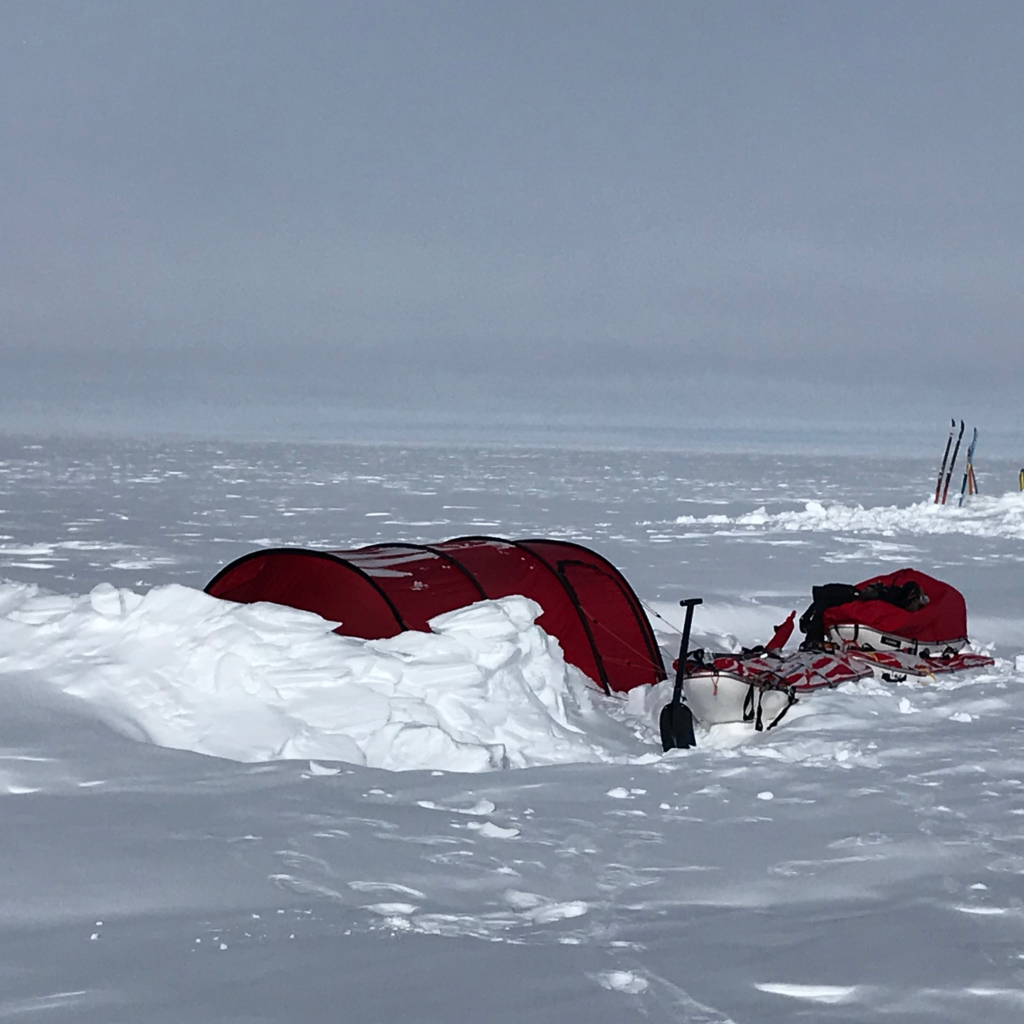 When you lie in a down sleeping bag your weight compresses the feathers. This reduces their ability to keep heat close. Also, the cold permeates up through the material and draws heat away from your body. So, you get cold. Very cold.
A good quality sleeping mat is key as it will insulate you form the ground.
On my trips into cold environments, I arm myself with two reflective sleeping mats. When I head into the extreme cold, I add an extra insulating layer I made from two pieces of dense foam. It's a crude tool but effective.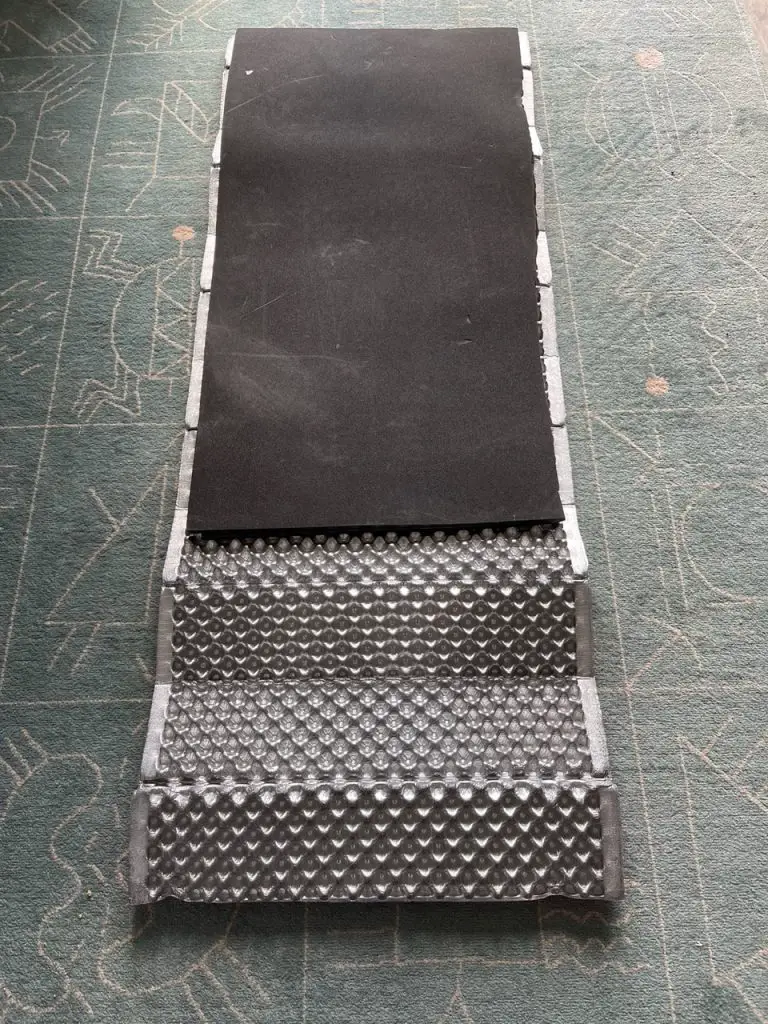 If you feel you're going to need a few extra degrees of warmth invest in an over bag. 2 or 3 degrees more can make all the difference between sleeping like a log or shivering through the night.
My personal recommendation is the Halite overbag, which also acts as a standalone in temperatures as low as 3C (or -11C on the Extreme scale).
I rate the Halite Pro overbag, but ultimately any model will do.
Size and weight
Size and weight of your cold weather sleeping bag is a key consideration, unless you're hauling gear in a pulka (a sled). If you're like me and a fan of big expeditions where your equipment isn't on your back, size and weight is less of an issue.
For most backpackers and hikers, you need to find the lightest, smallest option. This can be hard when you consider most cold weather sleeping bags are big and heavy. And for good reason – they are designed to keep you warm and alive which generally equals large and weighty.
But if space and weight aren't an issue…
You could opt for a synthetic sleeping bag.
Up to now, I haven't covered synthetics but I'm a huge fan of down. The fill in this type of sleeping has a distinct advantage over feathers. Down doesn't perform well after repeated, extended periods compressed and needs a time to 'reinflate'. Synthetics are good to go as soon as you pull them out of the stuff sac.
On my ski to the North Pole, I used a Red Fox synthetic sleeping bag, which super-warm but didn't pack down well.
But there's a tough trade-off. If you're carrying your bag in a ruck you might want to choose a more compressible bag that leaves room for more food. If you're hauling a sled – the world's your hiking oyster!
Weather resistance
A weather resistant sleeping bag is important because you need to keep moisture away from the down fill. It doesn't need to be fully waterproof but must be as weather resistance as possible.
Many modern sleeping bags are packed with hydrophobic down. A water repellent product such as Nikwax's DWR coats the feathers making them resistant to moisture absorption.  In turn, this coating helps the down to retain loft which is essential for trapping air and keeping you warm.
Hollow fibre synthetic fill is naturally moisture resistant.
Another defence against moisture ingress is the sleeping bag shell. Choose a bag constructed with a Pertex outer, or one treated with a DWR.
One question that comes up on a regular basis is: are there any 100% waterproof sleeping bags? Yes, they're called vapour barrier layers (VBLs) – aka human-size plastic bags. And they're not comfortable to sleep in.
A VBL fits inside a sleeping bag and prevents sweat and moisture reaching the down.
I've never come across a cold weather sleeping bag that's totally waterproof. Even if there was such a thing, I would use it because if moisture does ingress into your bag, you need a way to dry it out. And waterproof shell makes this a difficult task.
Size and shape of your sleeping bag
Way back in time, I bought a sleeping bag because it ticked all the requirements boxes and looked good. But I never took the time to test it on the shop floor. Yes, you might feel a little silly lying in the sleeping bag on the floor of your local outdoor gear shop, but you are better off being embarrassed!
Let me explain.
Like any good piece of outdoor gear, a sleeping bag must fit right. Too short and you're going to get cold. Too long and you're going to get cold due the excess space at the bottom of the bag. Too tight across the shoulders and chest, and you'll have an uncomfortable night's sleep.
From my own experience, the perfect fit should look like this:
the bag should be about 6 inches longer than your height. This will allow you to burrow down when the weather gets really cold and stay toastie.
it should also be a few inches wider than your shoulders. This way you can add extra layers for warmth and not feel constricted.
the foot of the bag, like the width, must provide freedom of movement for your feet and room for tent boots. I've used bags with ratings down to -45C but have still needed to pull on a pair of down boots to keep my feet warm at night. Warm feet equal a good night's sleep.
There are two styles of sleeping bag: mummy and rectangular. I've yet to see an extreme cold weather sleeping bag not based on the mummy design. The simple reason being this shape is most effective at retaining and distributing heat.
If you find a rectangular cold weather bag rated to -18C, or below, let me know in the comments.
Other design considerations
We've covered the two most aspects of choosing a sleeping bag for your cold weather adventure. Now we're going look at some important, but not vital, design considerations.
Hood
The sleeping bag hood must accommodate your head with ease. Choose one that allows you freedom of movement but isn't too loose.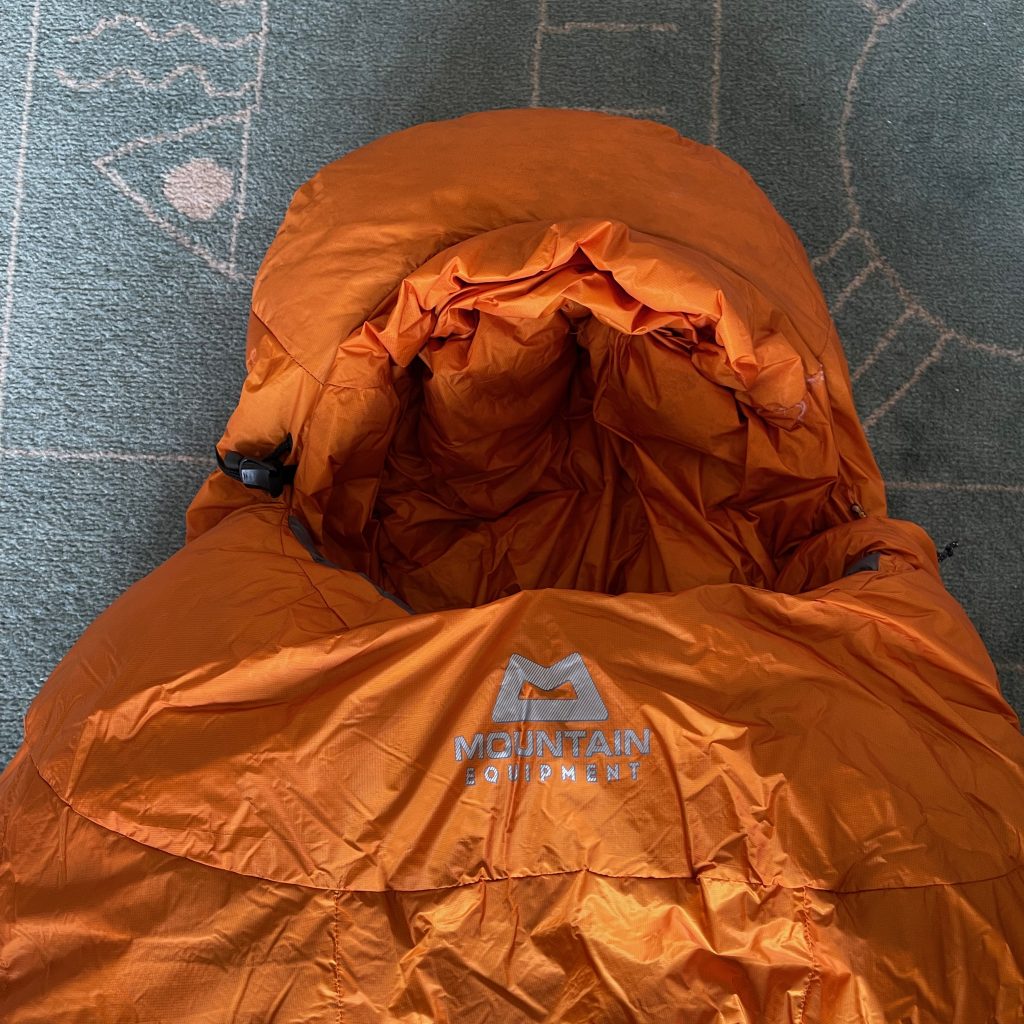 All good quality bags have drawcords, but you need one that allows you tighten them until only a small breathing hole remains. This will help keep heat in but allow your breath out of the bag. If you breath into the sleeping bag you risk making the down wet and reducing loft.
Draft collar
I find this to be one of the less important details when choosing a sleeping bag. Some people disagree and for this reason I'm going to cover it off.
A draft collar is a strip of down-filled material, often fitted with draw-cord, designed to wrap around your neck. When pulled tight, the collar helps keep warm air in, and cold air out. I recommend buying a bag with a draft collar you move when you sleep. Night-time movement creates a 'bellows effect', sucking cold air into your sleeping bag and cooling your body.
Zipper
I always opt for a full length zipper on my sleeping bags. And it must have a 'storm flap' to reduce influx of cold air.
Tyring to climb into a bag with a half-length zip can be difficult and frustrating. And when you're in cold environments you want to be able to get in fast.
A full length zipper allows ease of access. Unzip and roll in. A few minutes later your be toasty and well on your way to a good night's sleep.
Inner pocket or pouch
There's nothing more uncomfortable than placing your torch under your pillow for easy access. On my first trip into the Arctic, I decided this was the best place for my torch. At some point on the first night my makeshift pillow shifted, and I woke to the numb pain of my torch handle pressing into the side of my head.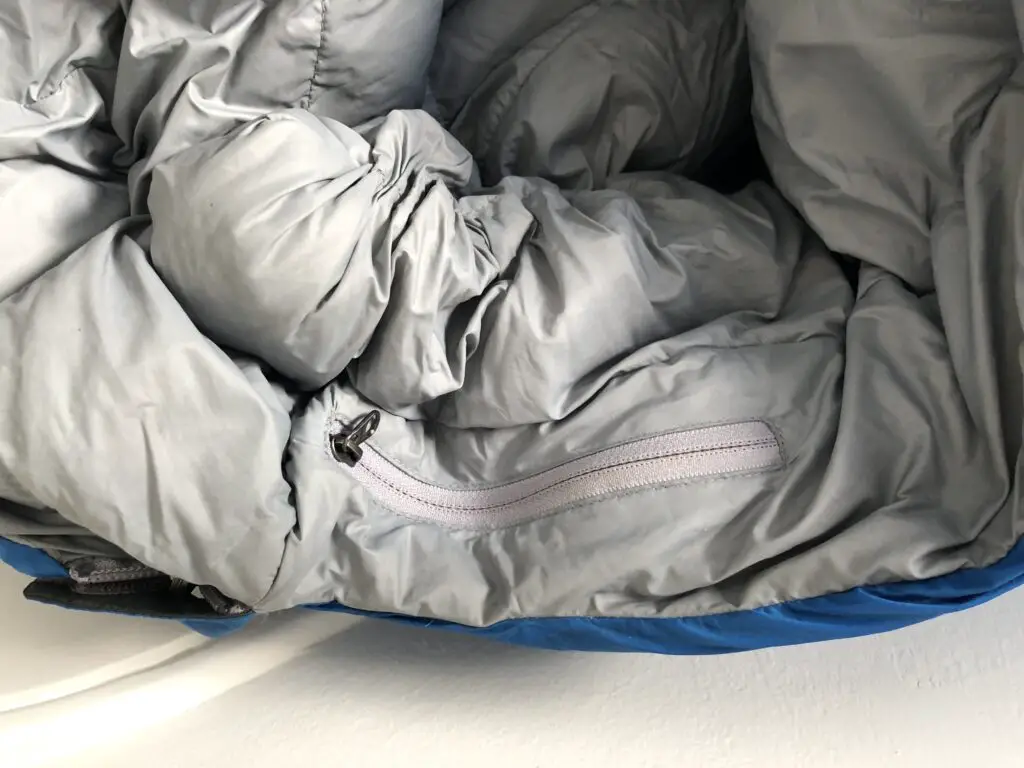 A much better storage location would have been the sleeping bag's inner pocket, if it had one!
If you have gear you need to keep warm – mobile phone, GPS, etc – the inner pocket, or pouch, is the best place for it.
Extreme cold drains batteries fast! Keeping electronics close to your body at night will extend the battery life.
One other item I like to store inside my sleeping bag is a thick pair of socks. Nothing beats pulling on a warm pair of socks on a super-cold day!
Summing up our cold weather sleeping bag guide
Choosing an extreme cold weather sleeping bag can seem like hard work. So many options, so many must have features. But the reality is simple. Pick a bag that:
is rated comfortable for the environment you'll be in;
fits you!
has a shell and down fill that repels moisture;
provides a means of keeping drafts out and heat in (main zipper and neck baffles);
is light and packable, especially if you're going to carry it in your ruck.