As more and more hikers head into the extreme depths of the wilderness, the need for a personal locator beacon becomes an important addition to your packing list. Jake and I have used devices that utilise GPS technology to provide two way messaging, distress signals and satellite communications. The big question: Garmin InReach vs PLB – which one should you take on your hikes?
My preference for one-way, emergency communication is the McMurdo 220, which we've reviewed here. It's a basic device that does what it says on the tin – works as a PLB (Personal Locator Beacon). My InReach, a two-way satellite communications device that uses the Iridium network, is the workhorse for daily messaging and tracking.
If you want more options, read our best satellite communicator post where you'll more options including lightweight, low-cost messengers.
For a more detailed view of the two devices mentioned above, check out the following posts:
our review of the Garmin InReach (previously known as the Delorme InReach) and the InReach Mini.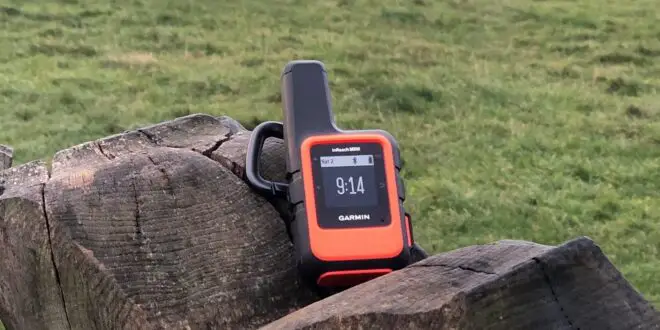 And definitely look at our InReach SPOT comparison if you're looking for an alternative to Garmin's satellite communicators.
Two-Way Satellite Messaging
What is two-way satellite messaging? This function, found on the InReach, allows the user to send and receive messages on the device they are using. Emergency beacons are designed solely for sending distress signals and the are one-way devices which send your location when activated. They cannot receive messages which is why you should always carry a second means of communication.
The Costs
No matter which option you choose, there is a cost involved. In this instance, the money gods come down in favour of emergency beacons.
Garmin Subscription Plans
Iridium is a privately-owned company and the two-way satellite communications function is not free. The table below shows you the current subscription plans available with the InReach.
For regular updates to Iridium subscriptions, check out this page.
To my mind, the best option for most people is the InReach Freedom plan which offers you the flexibility of pausing the service when not required. That's a big plus as you no longer have to go through the process of cancelling a subscription, then activate when you need to use the device at some point in the future.
Note: If you don't purchase a subscription, the InReach will not allow you to send and receive messages. Only the GPS and SOS functions will be available.
PLB Price Plans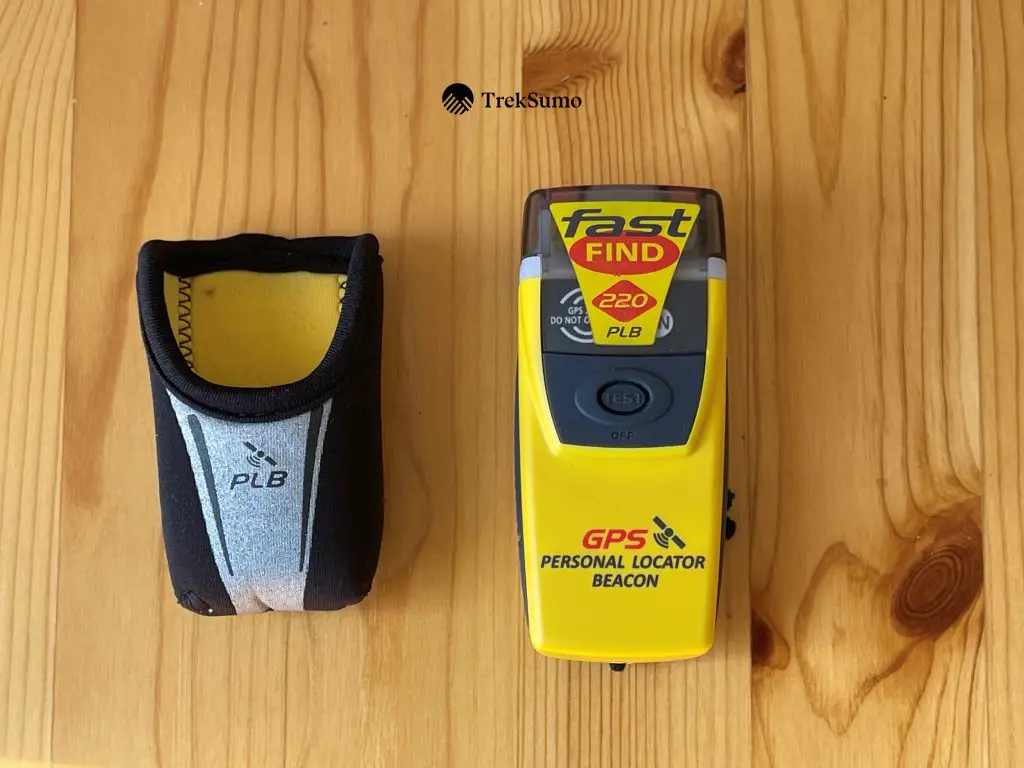 PLBs do not require a subscription as they designed only for sending your location in an emergency. When you purchase one of these devices you'll find links to various insurance options designed to provide cover for all possible eventualities. I highly recommend you take out insurance as, in some countries, medical care is not free.
Note: There is no requirement to purchase emergency recovery insurance when using a PLB, but you will need to register the device. By doing so, the rescue services such as GEOSAR, COSPAS, etc will know who you are, and the people to contact for details of your travel plans.
Is Garmin InReach A Good Alternative For A PLB?
On the whole, no. There are numerous reasons why a PLB is a better option for emergencies. So let's see why devices such as ResQLink and FastFind should be your go to choice for those times when you find yourself in a real life of death situation.
Power Output
PLBs have a power output of around 5W, which is lower than InReach and are therefore more likely to be able to send through dense foliage, or the heavy canopy of a jungle environment. The current generation of satellite communications devices requires a clear sky for successful message sending.
Frequency
The emergency communications frequency is another key consideration. PLBs work at 406MHz and transmit across an international network of military and government satellites (LEOSAT and SARSAT). When activated, your PLB will broadcast across these constantly monitored networks and…
The Gamin InReach transmits on a private band network which means you are reliant on a smaller number of rescue agencies instead of having the full weight of military/government rescue services.
Two-way Communications
The InReach, or similar device, provides two-way communications. PLBs are one-way only. If you need to send updates to your position, or the condition of an injured person, take an InReach or one of Iridium's satellite phones/GO! Texting updates is a powerful function found in Iridium-enabled Garmin devices and the versatility provided should not be overlooked.
Strobe Light
Another important feature found on most, if not all, PLBs is the built-in strobe light used for signalling. This feature allows you to guide rescue services to your location, day and night.
Two-way devices such as the InReach do not provide this feature as part of the SOS package as they provide you with the ability to send constant updates on location changes.
Ease of Use
SOS activation on PLBs and the InReach is a simple process, as it should be.
To activate the InReach SOS function:
Flip open the small cover on the side of the device.
Press SOS
Confirm by selecting 'Yes'
Note: Users of the InReach app can activate the service via the SOS icon.
To activate the McMurdo FastFind 220:
Open the top cover
Locate the red tab on the activation cord
Pull!
Note: most PLBs have a similar activation process.
Battery Life
Here's where the differences are huge. Most emergency distress beacons have a battery life of months, or even years, with the cells being hardwired into the unit and requiring trained technicians to change. My McMurdo FastFind 220 is fitted with a Lithium Ion cell with a lifespan of 10 years.
Garmin's Inreach range of satellite communicators are fitted with rechargeable batteries that will last up to 6 weeks if used sparingly.
Note: To get the most life out of an InReach, or other satcomm device, power it on only when you need to send a message or waypoint. Once you've sent your message or waypoint, turn it off.
Comparing Garmin's InReach with a PLB: General Thoughts
My activities range from running and hiking through to major expeditions in extreme environments. For general day-to-day use where I'm in well-known area frequented by many people, and with easy access to roads and facilities, I find little use for a PLB. In most cases, a satellite GPS messenger is more than adequate for keeping in touch with people, with my mobile phone used in case of an emergency.
When travelling to those more distant, truly wild and uninhabited environments, I pack both my InReach and a PLB. The kind of activities I'm talking about here include backcountry skiing, navigation exercises in mountains and national parks, and long-distance hiking treks that take me many miles from habitation and infrastructure.
And I also pack my iPhone. For some people, this might seem like a little over the top, but when it comes to life-saving devices you can never have too many. Sure, there is a limit to what you can carry and charge, and I find the combination of these three devices to be just right.
For most hikers whose journeys don't travel far from local recovery and rescue, and InReach and a smartphone will suffice. InReach vs PLB: which is best? To be honest, they're both excellent devices that have a specific use and, as long as you understand the limitations of both, they'll work well for you.