Advice
What size backpack do I need for backpacking?
A backpack size guide for backpackers
Need a new backpack for backpacking (or fastpacking, or hiking)? There really are only a few considerations you need to make:
Capacity (measured in litres) – the size of your backpack which will vary depending on the type of activity and the weight you'll carry.
Features – pouches, pockets, luminous panels, and more are all important, but do you know what you'll need?
The fit – choose a pack that's too small, too big, or poorly fitted leaving you at risk of extreme discomfort, or even injury.
What size backpack do I need?
To properly size a backpack, you first need to consider the type of activity for which you will be using it. Different activities will require different sizes and features in a backpack and the largest you'll likely need is 70 litres (something like the Vango Sherpa 60:70s). And if that seems excessive, check out Jake's review of the Low Alpine Airzone 35, perfect for day and short duration hikes.
Next, you should measure the length of your torso to determine the appropriate size. To do this, you should measure from the base of your neck, which is where the backpack straps will sit, to the top of your hips, where the backpack will rest. This measurement will help you determine which size backpack you'll need: small, medium, or large.
Another key consideration you need to make is choosing the right capacity of the backpack, measured in litres. We'll go through each type in a minute. For now, here are a few thoughts to bear in mind:
A day hike may only require a small backpack with a capacity of 20 liters or less;
Multi-day backpacking trip may require a larger backpack with a capacity of 40 liters or more, like the Lowe Alpine Pro;
Fastpacking and ultra-lightweight packs can have a capacity as small as 8 litres.
Lastly, get your hands on the backpack and try it on. Test the straps, and adjust them to ensure a comfortable fit. Rucksacks are designed to place the bulk of the load on your hips so make sure the shoulder straps and hip belt fit snugly and that the backpack sits central and evenly on your back.
A useful question to ask yourself is: what features and compartments do you need on your backpack? For example, if you are carrying a hydration bladder, look for a backpack with a hydration compartment and hose routing.
Which do you need?
Backpacking
Backpacking journeys extending over 7 days, or more, require a pack of at least 70 litres. Long-distance travel often requires you to carry all the gear you'll need (pots, pans, sleeping bag, tent, food, etc) on your back especially if you're far from habitation. At the extreme end of the range, some packs are as large 120 litres making them suitable for treks lasting weeks, months, or years.
Hiking
Hiking activities covering between 1 and a few days require between 40 and 70 litres of capacity. You should be able to carry all the essentials (food, fuel, spare clothes) for your trip, and a few creature comforts.
Fastpacking and ultra-lightweight hiking
Choosing and packing a rucksack for this type of event requires strict discipline and careful planning. Being able to predict exactly the gear you need whilst taking the weather into consideration is (almost) an art form. The smallest packs are around 8 litres and the largest you're likely to need is 20 liters.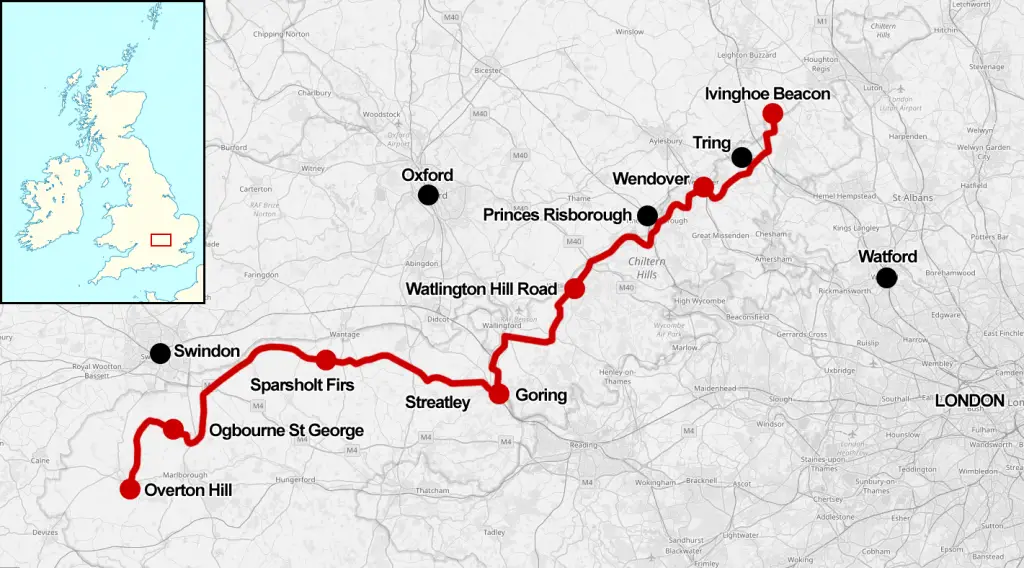 How to size a backpack
Once you've decided which backpack fits your needs it will need to be sized. The torso length, chest, and hip circumference should be measured to ensure a good fit.
Chest
The chest strap pulls the shoulder straps forward to reduce strain on your chest and shoulders. When fitting, pull the strap tight enough to reduce the pulling effect of the shoulder straps.
Hips
The bulk of a backpack's weight, around 80%, should rest on your hips to reduce shoulder strain and fatigue. Most hipbelts will accommodate a range of waist sizes, ranging from 20 inches to 50 inches. A key consideration when fitting your hipbelt is wear the same number of layers as when you're hiking to ensure a good fit.
Torso
Most packs come in a range of sizes to accommodate a range of torsos. The standard backpack torso measurements are:
extra small
small
medium
large
Your gender will also affect the sizing – on average, women are shorter than men.
Some backpacks feature adjustable suspension which can be modified to fit any torso size, which is useful if you find yourself in between the standard sizes.
Other considerations
There are a few more considerations to make before you finally hand over your money.
Backpack weight
How heavy is the backpack? A couple of hundred grammes may not feel much, but it's an extra load you don't need if you're moving fast and light, or walking long distances. For example, the Osprey Atmos 65 weighs 185g, whereas the Andea Ramada weighs in at a massive 1.5 kg. Keep the weight as light as possible without compromising on durability.
Weather resistance
No backpack is 100% waterproof. Torrential rain, or a river crossing, will result in water finding a way inside, soaking clothes, and turning unsealed food into a soggy mass. For the best results, pack your gear into dry bags to give an extra layer of protection. And choose a pack that has an IP (waterproof index).
How to choose a waterproof backpack
Look for the following:
Waxed cotton, polyurethane-coated polyester, or DWR-coated materials indicate a good degree of water resistance
Zippers and closures (including side pockets) form a tight seal.
Stichting and seams are finished to prevent water ingress (high-frequency fabric welding is the most effective way of keeping water out)
Capacity
We've already looked at the various capacities you'll need and I'd like to add a few more thoughts to this question.
The carrying capacity of your rucksack is often, but not always, shaped by the type of hike and the amount of gear you carry. Getting your packing list right is essential – carrying too much equipment is a big mistake made by newcomers to the outdoors – and you should always plan to travel as lightly as possible. Jake has written a great Section J kit list for for the PCT (plus an alternate kit list for the same route) and I've put together fastpacking packing list for a two-day run/hike along the 89 miles of The Ridgeway, a national tail in the UK.
The guides aren't exhaustive, but they do give you a good insight into the considerations needed to keep your pack light and manageable.
Here's a summary of how to plan your packing list:
Go light. Pack only the essentials – unless you're hiking long distances you're unlikely to need three pairs of underwear, base layers, etc.
Food, water, and shelter are the most critical items you'll need. Often we can be tempted into cutting corners but this mindset puts us at risk. Carry extra food for emergencies and pack all tent components.
Reduce weight by using a natural fuel stove. Liquid fuel and gas canisters are bulky, heavy, and take up a lot of space.
The best backpacks we recommend
Osprey
Founded in 1974, in California, Osprey packs have what I think is the widest selection of backpacks you can find anywhere on the outdoor gear market. Jake has used Osprey extensively and has much to say about them, most of it good. Be sure to check out his Osprey Atmos 65 review (a pack he used during his hike along Section J of the PCT).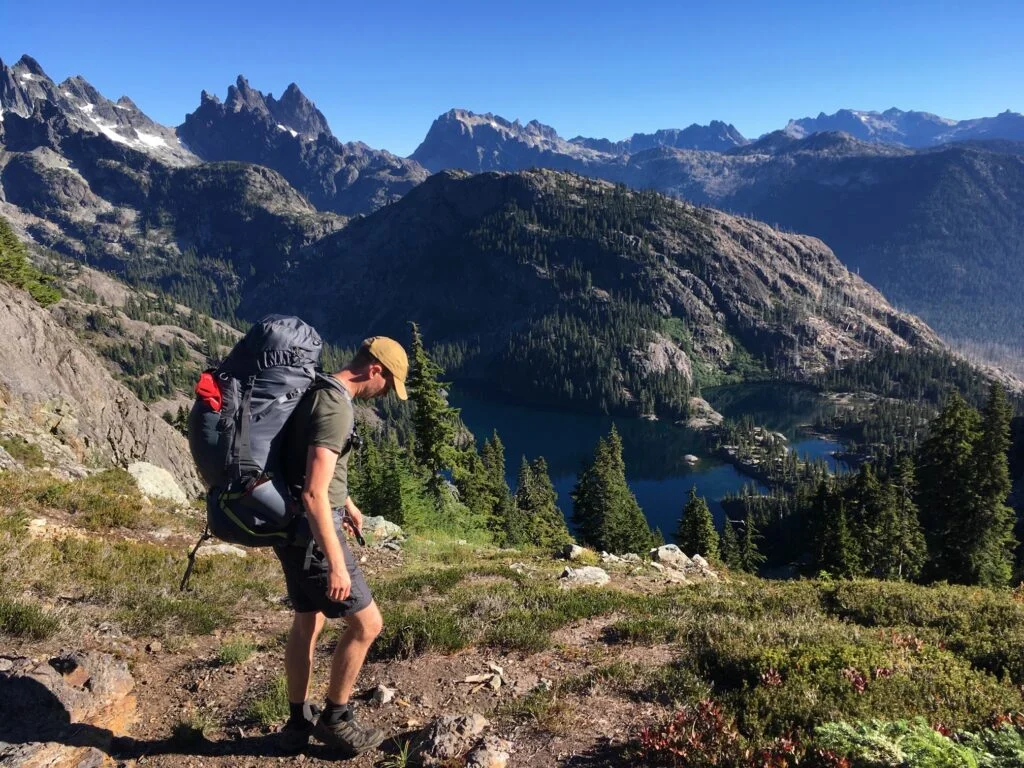 A solid built process, plenty of features for every activity type, and a keen eye for detail make Osprey a piece of gear you really must consider when you start the buying process.
Suitable for
Osprey packs are suitable for pretty much every activity you can imagine. The Talon 11 – a tiny 11 litre rucksack – is a great option for fast moving hikes and travels where you can afford to travel light. Moving up to the top of the scale you'll find huge packs like the 120 litre Aether Plus 100, which can carry pretty much everything except the kitchen sink.
Vango
Founded in 1963, Vango is a UK outdoor gear company. Vango offer a huge variety of products ranging from caravan awnings to stoves. I used one of their external frame rucksacks when I completed my Duke of Edinburgh's Awardx back in the 80s and it was horrible – bulky, uncomfortable and as waterproof as a sponge.
The good news is they have changed for the better. We've reviewed the xxx and xxx and have given them a thumbs up.
Whilst Jake and I have a few reservations, the Vango rucksacks are great value for money and more than adequate for even long distance hikes.
Suitable for
The Vango Contour and Sherpa are suitable options for backpacking. There are a couple of additional offering in the form of the Apex 30 and 40 – packs that are suitable for journeys of up to 3 days. As yet, there are no ultra-lightweight packs available in the catalogue.
Montane
A more recent company, Montane was founded in 1989 when Chris Roff and Jake Doxat met whilst on a jaunt through Chile. Since that time the company has gone from strength to strength, increasing its product range every year to the point they now have a great selection of gear. I own a good amount of Montane equipment and, in general, I'm impressed with the quality.
Right now, the only gap in rucksacks is at the upper end of the scale – they don't offer any rucksacks over 40 litres.
Suitable for
Montanes Trailblazer 8 and 16 litre packs are an excellent option for ultra-light hikes and fastpacking. The small load capacity and minimalist design features make it not only pleasing to the eye of Spartan hikers like myself, it also provides a no-fuss approach to helping you decide what you really need to carry. At the large end of the scale, the Trailblazer 25, 30, and 40 and the Azote 32 provide ample carrying capacity for short to mid-distance hikes and backpacking tours.
Deuter
The granddaddy of backpack crafting companies, Deuter can trace its origin way back to 1889 when Hans Deuter started supplying postage bags to Bavarian postmen. Over the years, the company shifted focus and now offers a range of premium packs catering to hikers, cyclists, trekkers, cyclists, and campers. And they do backpacks will the laser precision you'd expect from a German company. I've owned a Deuter Guide 35+ for about six years now – it's going strong and has never let me down.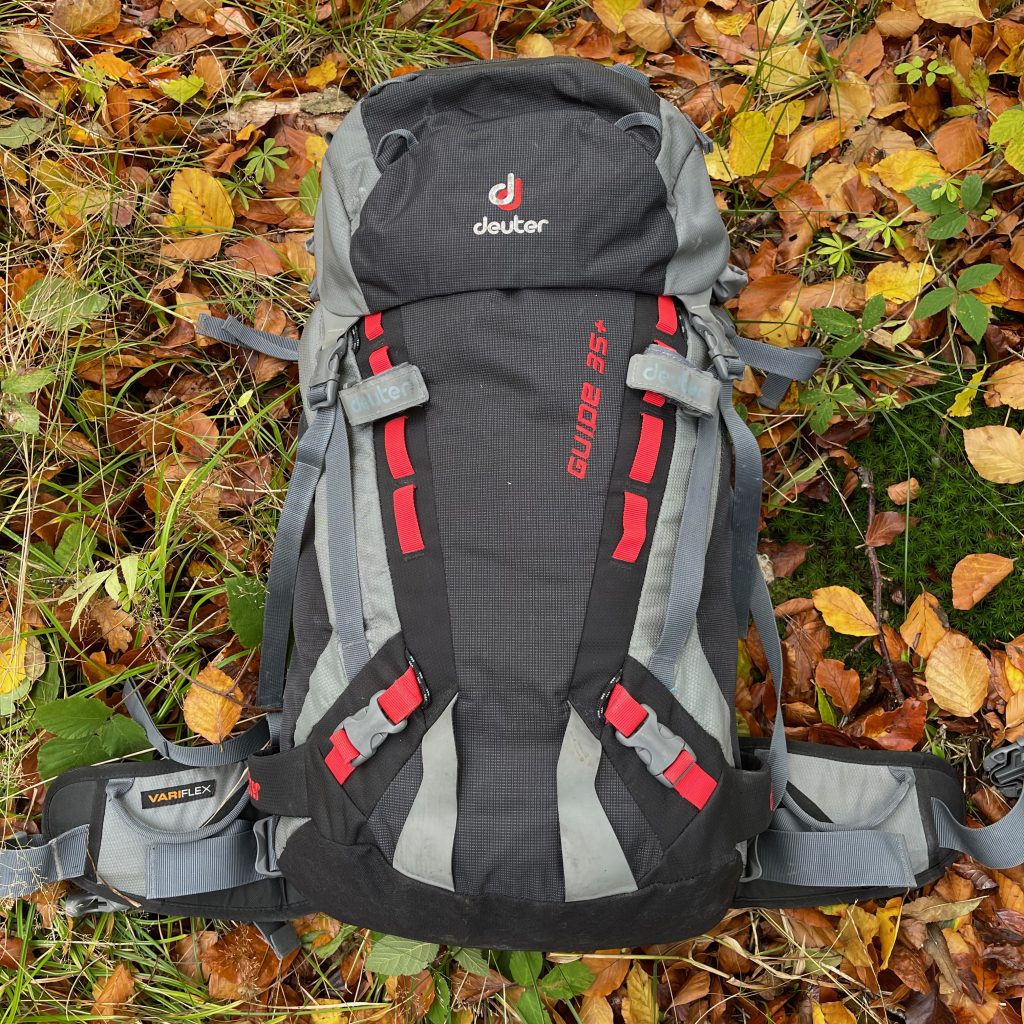 Suitable for
Fastpacking, ultra-lightweight and multi-day hikes. Sadly, Deuter doesn't manufacture gear over 40 litres in capacity and, given my love of their equipment, I can only hope they delve deeper into the outdoor gear space and create packs suitable for treks and serious mileage backpacking.
Conclusion: a backpack is an important piece of gear and it pays to make the right choice
But that choice needs to be personal. There are many offerings available, some of which are expensive and simply not appropriate for the types of activity you choose to invest time in.
For me, a rucksack/backpack of around 70 litres is the largest I'll ever use as it has more than enough carrying capacity for my hikes. I find having a size constraint is useful as it forces to me look at each item on the packing list and ask myself if I really need it.
There's nothing to stop you from buying the biggest pack possible and cramming it with equipment that will cover your every eventuality, but bear this in mind: you need to carry it on your back.
The best advice I can offer is to restrict the size of your backpack and travel light.