Gear Reviews
Hiking jackets: Mammut Taiss IN hybrid hooded jacket review
We've finally decided to review one of Mammut's hooded jackets. How does it stack up against the competition?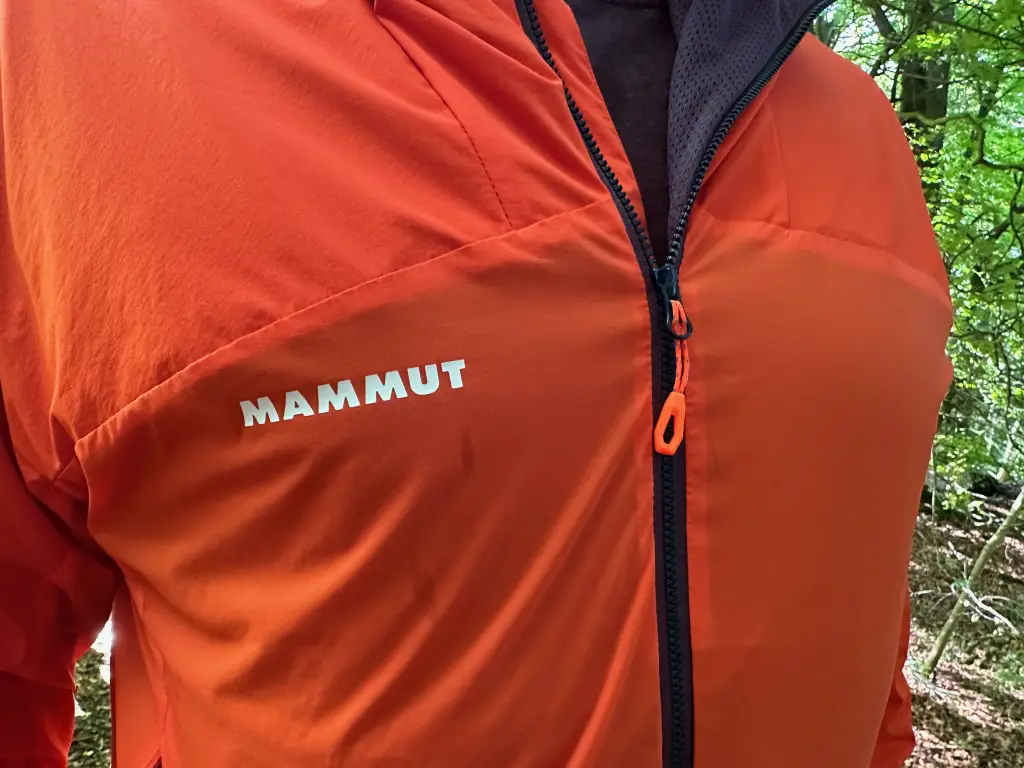 Given the above statement, you might think we are not fans of Mammut, that we don't like the company or their gear. This isn't the case as we recently bought a hardshell jacket from the same company and the review will be up soon. Jake and I have so many jackets to review and we often find it hard to get time to fit them all in, but when we do every single jacket, or other piece of outdoor gear, is worked hard (sometimes to the point of destruction). Between us, we have over 50 years of hiking experience and we know what makes a good, and bad, softshell.
If the IN hybrid doesn't tick all your boxes, check out our best softshell jacket post for other options to suit your needs.
Enough talk of the other reviews – let's delve into what the TAISS IN is, how it performs and if it's right for you.
The Taiss IN hybrid jacket: a quick history lesson
The TAISS IN hybrid was launched back in 2022 yet it still offers many of the features and qualities you'd expect in the most modern of softshell jackets. Previous iterations of this jacket (we're reviewing the men's model, for obvious reasons), are still a staple among the hiking community as Mammut's gear is excellent and multi-functional – they make an excellent mid-layer ideal for a backpacking trip of any length or duration.
Note: Mammut TAISS is the company's premium-ish range of clothing built for all the outdoor activities you can imagine and whilst it's not a 'premium clothing range' aka super-expensive like Arc T'ryx this gear is on par in terms of quality and performance.
How we tested the TAISS IN
Like all jackets we review at TrekSumo, the TAISS IN was put through its paces during at least two different scenarios.
Note: The model reviewed here is the men's hooded hybrid shell.
Big hike
I took the TAISS IN hooded jacket on a 20km, one-day hike in varying weather conditions (you know, that special weather we have in Britain that so many visitors call 'gloomy'.) I chose an overcast, windy day with a high likelihood of rain as it's important to explore all the features of a shell layer, including the claims the manufacturers make. That latter point is an important aspect of all our reviews as we've found some of those claims to be, well, 'elevated'.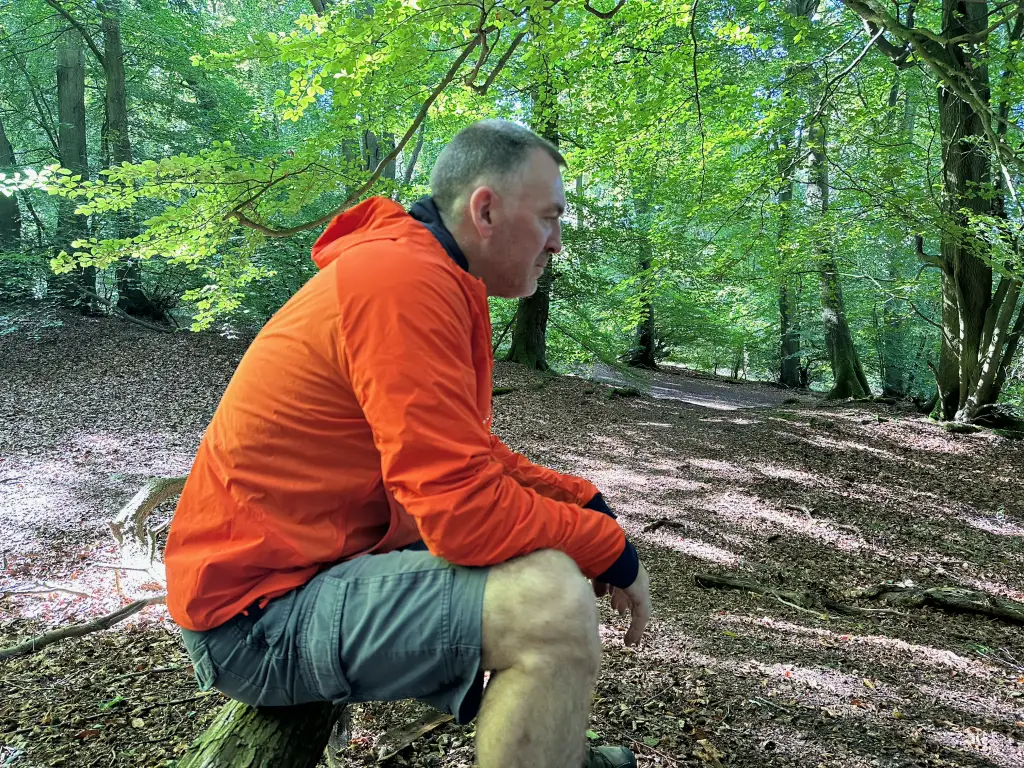 One day of ultralight backpacking
I chose ultralight backpacking for a very good reason – I have 18 litre Deuter backpack, one I used when I ran the Ridgeway, and I wanted to see if the TAISS IN would make a suitable replacement for my ageing Rab Rampage which is soon to go to the great tailor in the sky.
Note: I wasn't running in this jacket. Instead, it was used as a layer of protection pulled on when I paused on the trail. I have heard some suggestions of people running in this jacket, but I'm sceptical.
What Mammut say about the IN hybrid
Our first stop was the Mammut website where I took some time to read what Mammut have to say about this jacket, and also look for any customer reviews which are often a helpful starting point no matter what you're looking to buy – jackets, boots, rucksacks, etc.
The first point to note is Mammut offer two versions of the TAISS IN:
a goose down jacket designed for activities where you'll be exposed to very cold weather
a hybrid hooded jacket, also designed for activities in mountainous terrain, but without the down fill. This is the model we're reviewing.
Let's take a look at what the manufacturer has to say about this jacket:
Hybrid construction makes it the kind of softshell suitable for a range of temperatures and activities;
Athletic fit that hugs close and reduces loose material (and makes you look good… I added these words because it's true);
PFC-free construction is good for the environment and good for you;
Stows away small inside one of its own pockets reducing the amount of space in your rucksack;
Insulated pockets for when you are not on the move and your hands feel a little chilly.
At first glance, these all seem reasonable claims, but do they stand up to close inspection?
I'm glad you asked…
Construction
Material
The primary material used in the construction of most of this Mammut softshell jacket is a Polyamide/Spandex mix (83%/17% respectively) and it's this latter material that gives the IN hybrid the stretch you need in good softshell clothing. But the most obvious question on lips is: "Is it too stretchy?" No!
For me, the TAISS IN has a near-perfect stretchiness that accommodates extra layers and allows for ease of movement in all directions, but the fabric retains enough tension so as not to feel loose or baggy. Overall, I'm very impressed by the way Mammut have put this jacket together (I've owned a few jackets that have measured well into the 'Meh' scale and this isn't one of them).
Hood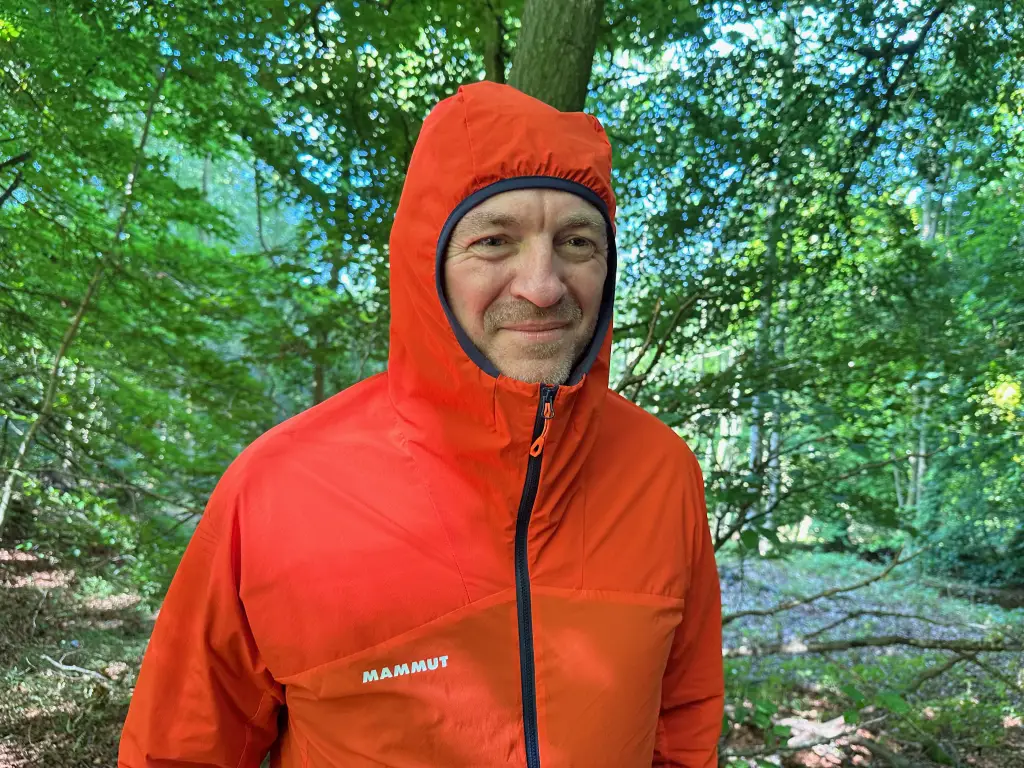 When I first pulled on the IN hybrid jacket I got the feeling it couldn't accommodate a helmet, but I was wrong. Like the rest of the jacket, the hood material has a good amount of stretch which allows it to be easily pulled over a helmet or any other headgear. There is no way to adjust the hood as it follows a very simple design concept – it's there to protect your head from the worst of the elements and, in part, this is achieved by having a zipper that closes right up to your chin, and an elasticated trim that pulls the material close to you face and leaves a relatively small aperture that exposes a small amount of your face.
The flexibility and snug fit of the fabric allows the hood to shift with the natural movements of your head and in doing so reduce the likelihood of blind spots. A more rigid hood, one that doesn't follow your head movements, often leaves you staring into the inner material of the jacket.
To be honest, this isn't a new feature as most manufacturers now seem to 'get it', but there are some brands that still haven't adjusted to the idea that comfort and usability come first.
General thoughts
Whilst 'm not new to the world of softshell jackets, I have to admit the IN hybrid hooded jacket has a rather distinct feel due to the material and construction in that it is a little more rigid than I'm accustomed to. Now that's not a bad feeling – after all, this type of jacket is designed to keep the wind at bay and, at least a degree of protection from moisture ingress – but it took a few hikes, and a couple of washes, before it took on that feeling of being 'lived in'.
One feature I love is the unusual thumb loop design. When I saw this jacket on the peg it looked as if there was a design defect – one of the cuffs seemed to be malformed – but I was wrong. The defect I noticed was in fact the broad thumb loop that had folded over on itself. Most jackets I own have a fairly basic thumb loop stitched through the cuff, but the IN hybrid features a band of material spanning about half the diameter of the cuff to give a very broad loop through which you can slip gloved fingers. This feels like a nod to the Mammut's heritage of building clothing for mountainous terrain, in particular when ice climbing, a place in which wearing thick gloves and heavy layers is the accepted norm.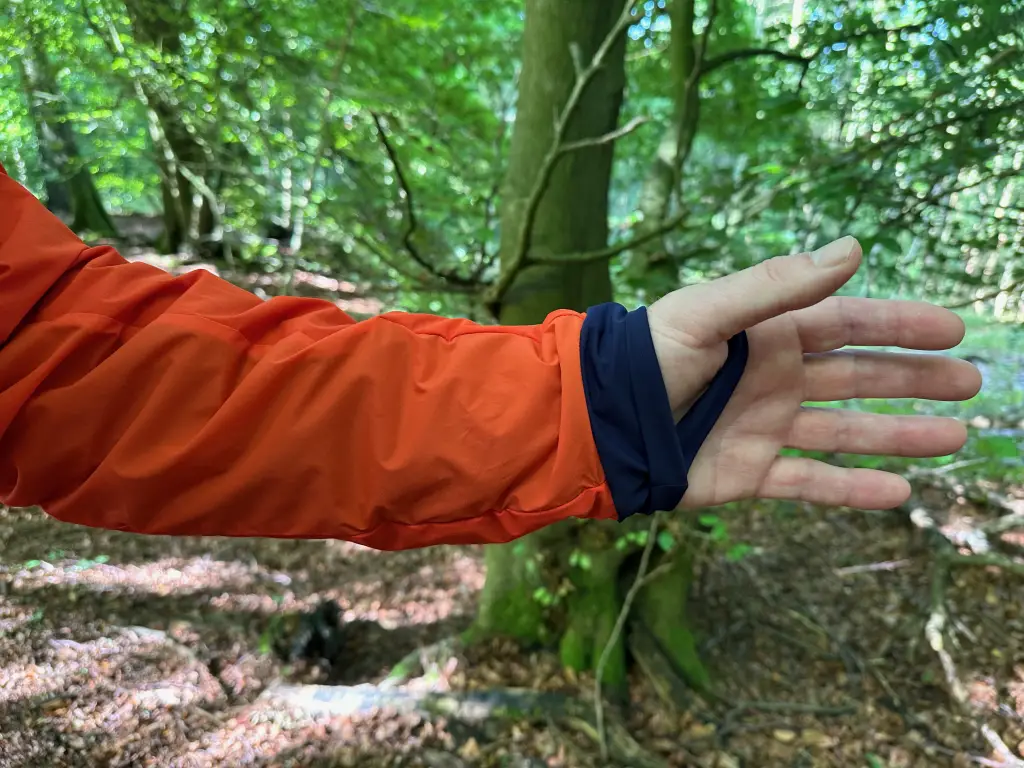 Weather proofing
Waterproofing
Is the TAISS IN jacket fully waterproof? No, and I would never expect a softshell jacket to have this design feature. Even the Rab Alpine 2.0, a hybrid soft/hard shell, isn't totally waterproof but it's an amazing jacket. Back to the IN…
As this jacket was originally designed to be used in mountains, places where there is often little rainfall, having a fully waterproof shell isn't useful. Instead, it provides more than adequate protection against light rain and snow that melts after landing on you. This protection comes from a combination of moisture-resistant materials and a DWR coating washed into the material which gives adequate protection unless your activities take you into a downpour. If you need a waterproof soft shell, don't pick this one as there are a number of other jackets available that deliver what you need.
Windproofing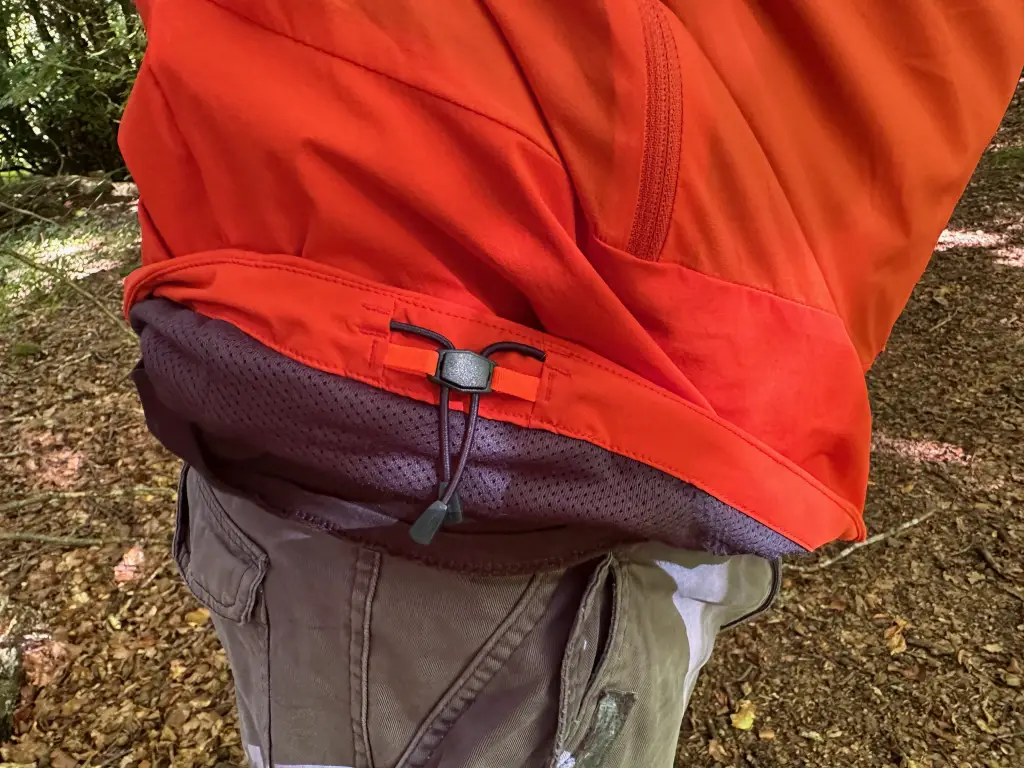 If I want to get wet, I go for a run in the rain but when I'm backcountry skiing or hiking along trails, my preference is a jacket that provides is windproof and the IN is superb at keeping the chill winds at bay. The tight weave material forms an effective barrier between you and the most powerful of winds. Note: I haven't yet had the opportunity to test one of my jackets – the Alpkit Fantom – in super-cold temperatures where the wind chill took temperatures below -50C and can't yet vouch for the IN's effectiveness in this type of climate. This task has been added to my 2024 to-do list!
But, from my testing on the Chiltern Hills during a pretty cold and windy winter, I can say the IN hybrid provides excellent protection from the wind.
Insulation
So far, the IN has kept me safe from howling winds and pretty dry. But how effective is the insulation? TAIIS have this to say about it: "The unique Octa lining is made of 100% recycled material, providing excellent insulation…" and I'm inclined to agree. Unlike some jackets, the IN's lining does a superb job of allowing excess heat to dissipate through the jacket's fabric leaving you with a micro-climate wrapped around your body which is exactly what you want. Additionally, the excellent insulating qualities mean you can wear this jacket as part of a layered system for those more extreme conditions, or as an outer layer when you don't need a hardshell.
One point to note: when you first pull on the IN hybrid it can feel a little restrictive due to the Octa lining, but it's really not. The natural 'give' in the material provides ample space for the addition of several layers below the jacket.
Overall, the IN hybrid balances thermal comfort and weather protection to provide what I believe is an excellent combination that will suit most hikers.
Ventilation
Before we wrap up this review, I want to talk about ventilation. This jacket is built for ski mountaineering, an activity where, above all, you need to keep the heat in and cold air out. But any demanding activity requires a good degree of ventilation and the approach taken by Mammut is one I like.
On the rear of the TAISS IN hybrid jacket is a triangular panel not covered by the mesh lining (which is one part of the layering system that keeps cold winds at bay). This patch of shell material seems to be designed to allow excess heat to exit and, for me, has proved effective as a route for transferring heat away from my body especially when wearing a rucksack.
I like this feature!
Other Mammut clothing we rate
HS hardshell jacket
I've recently bought the HS hardshell (my outdoor clothing stash is growing huge!) and, so far, it's performed as well as I'd expected. The full review is in progress and for now, here are some stats and thoughts I've pulled together:
Weatherproofing: Mammut chose to use their patented Mammut DRYtechnology Pro technology rather than build the HS hardshell using GORE-TEX. You may not have heard of DRYtechnology (I certainly hadn't until I did some research), but it's actually a very effective membrane capable of keeping the wettest, windiest weather at bay. According to the literature, this shell layer has a breathability rating of 20,000 g/m2/24h… I'll give my verdict when the full review is complete. 
The hood has plenty of space for a helmet and can be adjusted down for a snug fit when it's used for hiking, trekking, etc.
At 460g it's not the lightest of jackets and that's a good thing. The HS hardshell is designed to protect your body from severe weather, the kind of conditions where even lightweight GORE-TEX will fail fast. If you're a dedicated ultralight backpacker this isn't an option for you.
Aesthetically, this is a rather eye-pleasing piece of outdoor gear and it's definitely one of the prettiest jackets I own. Personally, I love the cut of the material and the incredibly sleek shape. After all, you want to feel AND look good on the trails.
Mammut Meron
The Mammut Meron is at the far end of the scale when compared to the IN hybrid – it's a lightweight, down-filled layer of clothing designed to keep you warm in sub-zero temperatures… but it's not remotely waterproof. Like the HS hardshell, our review isn't yet complete because, well, right now the weather is far too warm to give the Meron the full testing needed. For now, here are my initial thoughts:
At 414g, t is lightweight and feels warm and winter testing will verify whether it offers the level of protection we expect from an insulated jacket.
Mammut's marketing literature states that Meron's ripstop makes it tear-proof and abrasion-proof… we will see.
What I can verify right now is the Meron packs nicely into its own side pocket.
To top it all off, it has a helmet-compatible hood, backpack-friendly side pockets and other useful features. Put on the Meron when belaying your climbing partner, after you've reached your ski-touring summit or in any other situation where freezing is definitely not an option.
Other softshell jackets we recommend
We've reviewed a lot of jackets, hooded and non-hooded, and we have a few we believe are worth adding to your kit list. Here are some of our best recommendations:
OEX Stratosphere – a low-cost option available in the UK. To be honest, for the price, this is very little fault I can find with the Stratosphere – a fantastic shell equally at home on the camp site, or trails.
Montane Extreme softshell jacket – if you're looking for a hardwearing softshell that can easily cope with the most extreme cold weather conditions, then this is the option for you. But how effective is it? Well, it kept me warm in temperatures down to -50C during an attempted crossing of the Alaskan North Slope.
Rab Kinetic Alpine 2.0 review – the tougher, more waterproof sibling of the Rab Kinetic 2.0. Jake put the Alpine through its paces on a very wet and wild hike in the Scottish Highlands. Read the review to see how it fared.
Buy the TAISS IN hybrid if:
You want excellent windproofing
You're thinking of buying a versatile softshell that won't smash your bank account
You to look good on the trails
Don't buy the TAISS IN hybrid if:
You need a fully waterproof shell layer
You don't like feeling too snug when you're zipped up
You want an ultralight shell layer