Today we're going to look at the most important factors to consider when choosing a winter shell jacket for your hikes and expeditions.
Shell jackets come in two types: winter and summer. For now, let's forget summer jackets as in most cases you're probably be using the softshell or walking around in your T-shirt.
For anyone looking for advice and recommendations on other equipment and general advice, head on over to our hillwalking essentials post.
Most hardshell jackets are specialised pieces of equipment designed for the most arduous and testing of environments. I own a number of shell jackets, both hard and soft. Experimenting with outdoor gear gives me a buzz and over the years I've built up a collection of shell layers made by different manufacturers.
My favourite shell jacket is one created by a Russian company called Red Fox. It was this jacket I wore on my very first polar expedition to North Pole.
Since that first major foray into the extreme cold, I've used my Red Fox gear on skis crossings of Greenland and several smaller expeditions through parts of Norway. The jacket itself was relatively cheap when compared to some of the more well-known manufacturers such as Bergans of Norway.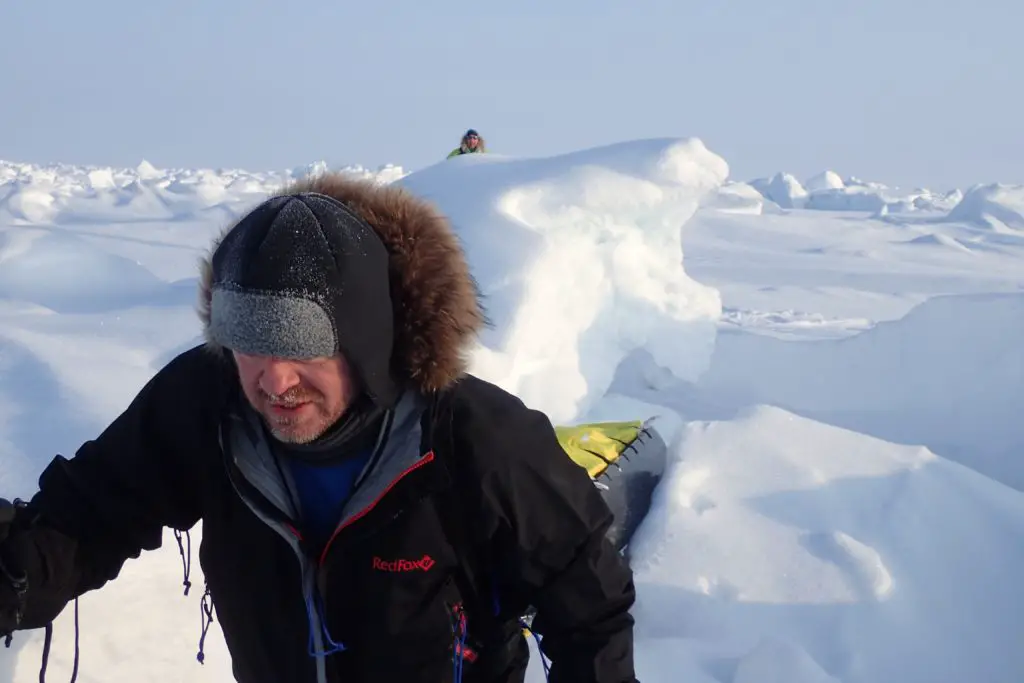 Anyway, enough about what I've done let's have a look at all the considerations you should be taking when choosing your next winter shell jacket.
Quick note: since we originally wrote this post, we've tested a number of other jackets and one of Jake's new favourites is the Rab Kinetic Alpine 2.0 jacket – review here.
Buy A Shell Jacket With A Wired Hood And Peak.
Back when I was a soldier the first generation of Gore-Tex jacket I was issued had a loose hood. There was no way of supporting the hood. In heavy winds the hood broke free of the fastening and slapped me in the face.
Wearing the hood up with the drawcords pulled tight wasn't an option as, apparently, real soldiers don't ever have their hoods up.
When it rained, if the hood wasn't rolled up and stowed, (in those days there was no storage in the collar) it became a vast, water-retaining pouch ideal for collecting water. What then happened was the weight of the hood pulling down on the jacket caused the zip to pinch your throat and attempt to shred your throat. Trust me, this isn't one of the best experiences you can have.
A wired hood helps the jacket keep shape in high winds.
In storm conditions having a loose, scoop-shaped flap of material hanging in the wind is a recipe for disaster. Think 'involuntary parascending' and you'll get the idea. Likewise, having your face flayed by said scoop is somewhat painful
Large chest pockets
Chest pockets on the exterior of the jacket are absolute essentials. Well, from me anyway. I know some people never use them, but I'd trade my mother for ample external storage space.
Ideally those chest pockets shouldn't be too deep. Having to rifle around, reaching halfway around your back as you try to retrieve your emergency whistle is irritating. And if you're like me you'll probably pull a muscle in the process!
One consideration when choosing the jacket is to err on the side of caution and pick one that has quite a heavy duty zip on all the pockets at the front of the jacket. I know many people quite like the fine weather proof zips but when you're travelling through environments where grips or small particles of ice can build upon the zip those fine closures can malfunction.
Inner Pockets (aka Torso Pockets)
That inner pockets of my jackets are akin to shrines – they are places where I store the really, really important stuff. You know, goodies like sweets and other treats that keep me fuelled when hiking, or trekking.
For a long time, I was a big fan of the mesh material some manufacturers use in the construction of many torso pockets. In recent years I've chosen jackets with pockets made with solid panels of material. This is because I've had a number of experiences where specialist, and sometimes emergency, kit snagged and tore the meshing material.
Positioning of the torso pockets is another important factor to bear in mind and is dependent on the the type of activity you're involved in. For cross country skiers wearing a harness you need pockets that are fitted higher up the chest panel. Deep inner pockets that sit behind the harness will make access difficult.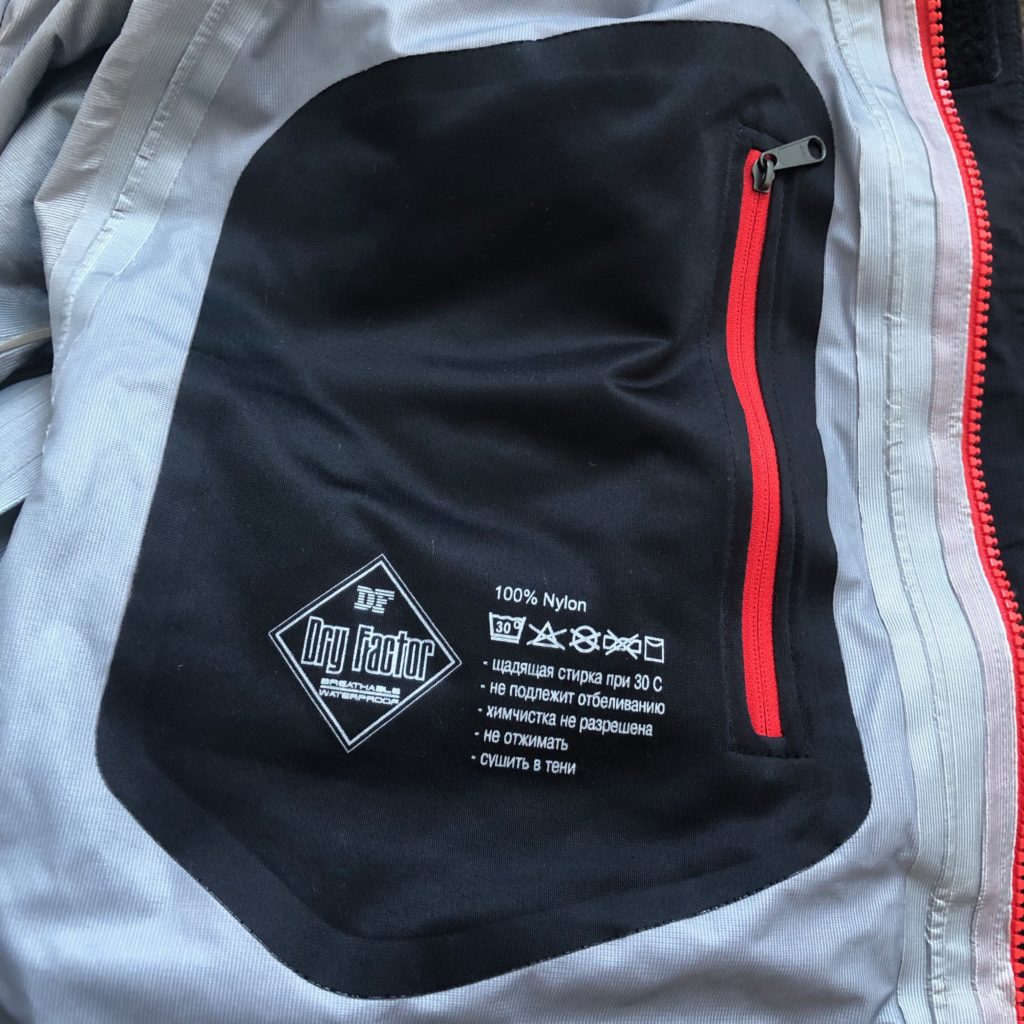 Under Arm Zips.
As we are talking about winter jackets the obvious assumption is that it's going to be cold where we go. That's a pretty big mistake to make. On my first crossing of the Greenland icecap I was actually really surprised at how hot you get.
On one particular day, pulling a 110Kg pulka in a relatively cold temperature of -6C caused me to overheat and sweat profusely. Temperature and moisture control are vital. Being wet in a cold environment can be extremely dangerous, even life threatening. 
Underarm zippers, or pits zips as they are more commonly known in the expedition community, provide excellent ventilation.
If you're after a real challenge, try opening it and closing your pit zips whilst on the move. The first time (second, third, fourth time, et cetera) I tried this I ended up face down in the snow. Operating the zips on the move is a fine art.
When looking at the underarm zippers it's best to pick a longer option that runs from elbow to lower chest. This configuration will provide maximum ventilation.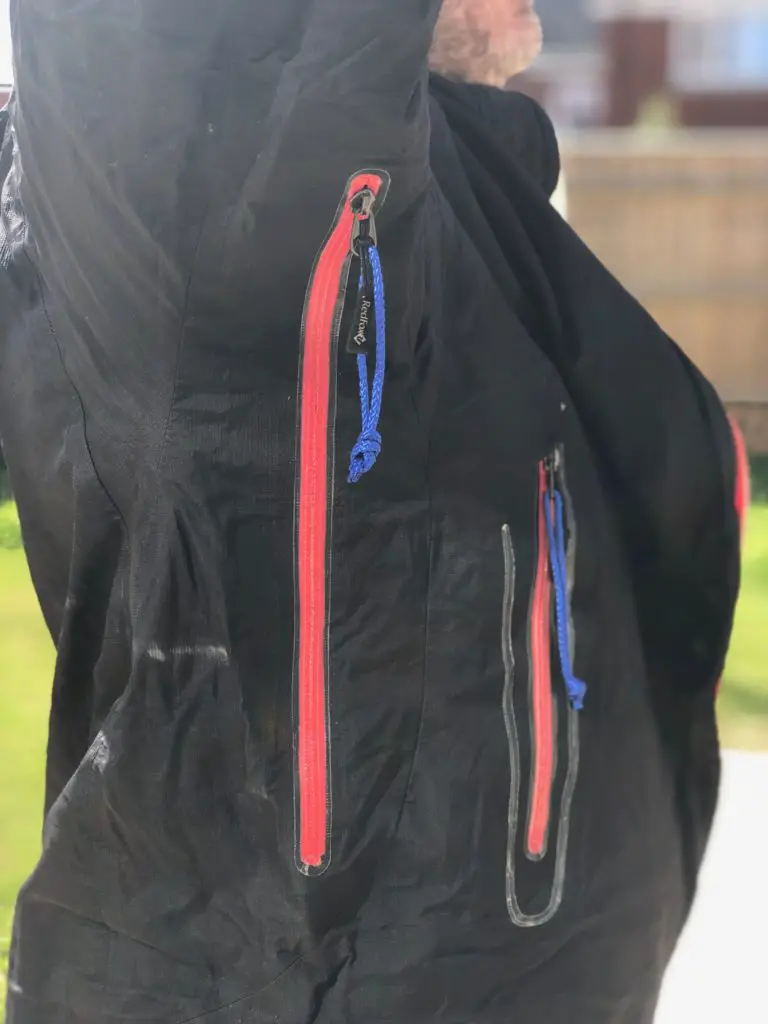 Internal Cuffs On The Jacket Sleeves
Again, harking back to my experiences as a soldier, I've come to realise that a lot of military equipment isn't designed with comfort in mind. And that's not a problem.
On my trip to the South Pole, and using the Red Fox jacket, the first thing I noticed when trying on my jacket was the attention to detail in the design work.
The ends of the jacket had been fitted with an incredibly soft inner-cuff. Being made from what can only be described as a similar texture to lycra, the material provided a snug and comfortable fit.
This cuff helped keep the icy blast of wind and barbs of ice that would have otherwise rushed up the sleeves. Trust me, this was an absolute godsend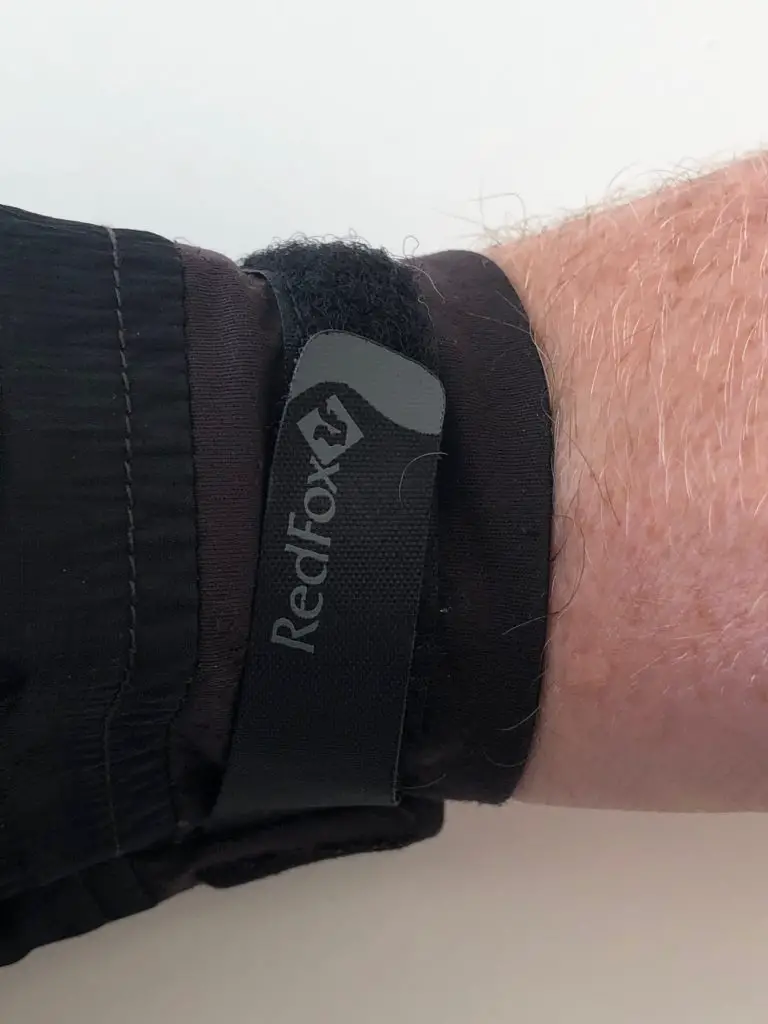 Waist, Hood and Cuff Adjustment
Adjustable waist, sleeves and hood are a must.
Very rarely will you find a jacket that is a perfect fit first time. Even rarer is to go on any kind of winter hike or trek and never need to adjust your clothing.
Sizing your hardshell, which will come onto in a minute, is a key element of choosing your jacket.
If you're travelling in winter conditions, which might include extreme cold or very wet environments, your jacket needs to fit over multiple layers of clothes. This is why you need to be able to adjust various different dimensions of your jacket.
Hem adjusters are used to stop wind from rushing up under your jacket and wicking away body heat.
At a minimum, you should be able to draw in and loosen the hood, waist and cuffs of the sleeves.
Three Layer Versus Two Layer Jackets
Another question to ask yourself is the type to rain in the form of travelling.
For anyone who lives in Britain and spends time hiking over hill and vale will need to think more about how wet they're going to get (take it for granted that you're going to be really wet).
In circumstances like this you're probably need to buy a Gore-Tex jacket, which is going to push up the cost. There a number of alternatives around, but I've never tried them. General rule of thumbs is that wet weather jacket.
If you're going to hike in locations where torrential rain is unlikely it's worth considering a two layer shell jacket. Systems such as Montane's eVent range of outdoor clothing is designed to be showerproof and windproof.
I've used a number of two layer jackets in temperate climate never had an issue.
Colour Isn't Fashion Status
Choosing the colour of you shell jacket is an pretty important consideration. 
I find erring on the side of caution is the best approach when factoring in safety. In an era where GPS systems for hiking and satellite communications have become all but ubiquitous, we've become complacent.
In-built SOS systems can pinpoint your location down to a few metres. When the dung hits the fan, you're assured of rescue. But going that one step further can make all the difference between life and death.
I prefer to choose a hard shell jacket colour that provides stark contrast to the surrounding terrain. Travelling through woodland and over hills I'll wear red or white (well, not so white after a few years of use). Any colour that looks out of place and will attract the human eye works.
Winter Shell Jacket Choices: Final Thoughts
Working out how to choose a winter shell jacket doesn't have to be hard or time consuming. The tips and advice above have been learned from a range of expert hikers and expedition leads and now they're yours.
Browse Amazon's selection, but do read the reviews as there is some utter junk on there. Don't go cheap and risk your health!