The Camino de Santiago (Way of St James) is an unusual beast. A near infinite fractal network of long-distance hiking routes across France and Spain (mostly), it's also an ancient historical pilgrimage to the town of Santiago de Compostela, and a modern phenomenon that often changes the lives of people who undertake the full journey.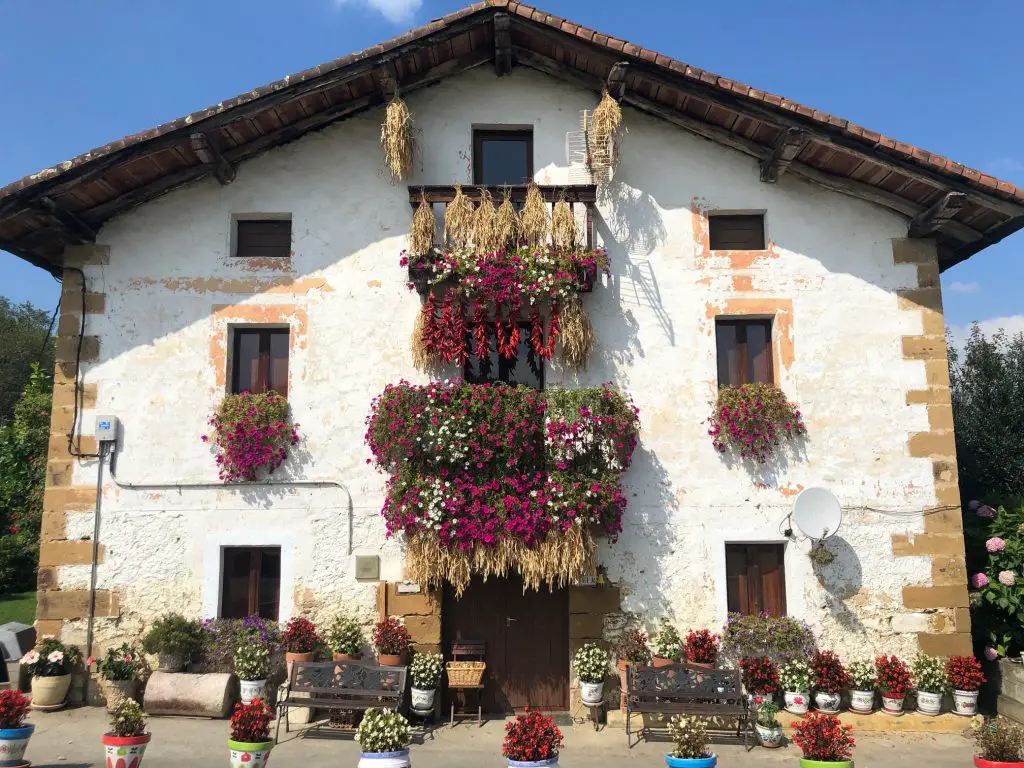 I've been interested in it since seeing the Martin Sheen film The Way, and even more interested in it since ending up in a relationship with someone who works for the Confraternity of St James, the UK charity that supports and facilitates pilgrims. I'd love to do an entire route one day, but for now we decided to just take a week and start the Camino del Norte, the northernmost route in Spain, that runs from the town of Irun on the border with France, along the coast to Santiago.
It's a very different type of hiking to, say, the PCT. The terrain and gradients are sometimes similar, but it's much less wild and pilgrims generally stay in a town each night, and often even stop in several towns and villages each day for lunch and snacks. That means it can be done with a very light pack, and makes it a mix of hiking, exploration, and tourism that I thoroughly enjoyed. The scenery is spectacular, but every town we stopped in was also beautiful – almost all with a magnificent church, a pretty little square, and at least a couple of bars where we could get a cafe con leche, or a small beer, depending on the time of day and how we felt.
The route took us to larger towns like San Sebastien and Bilbao, as well as tiny ones like Etxebarria, with a single bar and shop, and the only food on offer being a handful of pintxos in the bar.
Hiking the Camino is a very different experience to, say, hiking the PCT or even many routes in the UK. Few people wild camp, with hostels or bed and breakfasts being the typical form of accommodation, and most routes pass regularly through small towns meaning that food is more likely to be a serrano roll or a slice of tortilla in a pretty little cafe than re-hydrated pasta that you've carried with you for the last four days.
This isn't necessarily a better experience – I love the adventure of remote hiking and wild camping – but it allows for a far lighter pack and a much more relaxed approach to the trip. It is as much a tourist experience, walking in and out of tiny towns that you would never otherwise visit, as it is a hike.
Overall, I can't recommend it highly enough and I definitely intend to do another section of the route at some stage, and perhaps the whole thing if I can ever get sufficient time off work.
Final Thoughts
Spain offers a vast and varied range of hiking opportunities. It is the second most mountainous country in Europe and one of the least densely populated – so much of the landscape is extremely beautiful, yet still unspoiled by high numbers of tourist visitors. The southern region of Andalucia is particularly appealing, with dramatic mountains, wide expanses of open countryside and charming white villages. There are limited marked trails in the area, so it is best explored with the assistance and expert knowledge of local guides. For guided and self-guided holidays and place-to-place tours in western Andalucia, contact Hike and Bike the Sierras, based in Ronda.