Advice
Essential Hiking Skills and Gear You'll Need in 2021
Let's take a look at the essential hiking skills you'll need for 2021, because 2020 was a nightmare year that we're all gald to leave hehind. Vaccines are being rolled out which means that pretty soon there will ne nothing to stop us from getting back out onto the trails and into the hills where we thrive.
Let's get this guide on the road.
Enjoy.
Learn to map read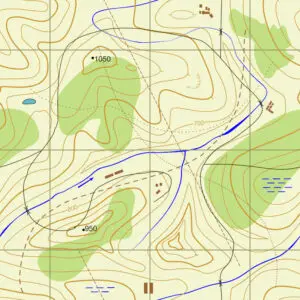 This is a skill that never goes out of date, no matter what anyone thinks. I have to admit it's pretty easy to get sucked into the belief that a GPS unit is all you'll need to be able to navigate. And this has been the undoing of many a hiker.
Map reading is a simple skill and one that could save your life.
GPS batteries can die. A blip in the satellite network could lead to incorrect coordinates being displayed. Or, as if often the case, an inaccurate distance measurement can cause doubt and confusion when navigating on a GPS only.
Honestly, map reading is easy to learn. You don't even need to pay for a course – here's a great resource that will give you all you need to know.
Get Hiking Fit
Don't get me wrong, you don't need to have superhuman fitness to be able to hike. But having a strong pair of heart and lungs is going to make climbing those hills a doddle. And what's more, the fitter you are the longer and harder you'll be able to hike.
Getting hiking fit is pretty easy.
We've written a rucking training programme which might be a little too much for some people. However, it can be modified with ease into a plan that will be more than adequate to meet your fitness needs.
If following a plan isn't your thing, the easiest way to improve your strength and cardio is get out walking a rucksack on your back. Take gradual steps, building up weight and distance as you go.
A Hiking Gear List For All Your Adventures
Some time ago, we put together a hillwalking (and hiking) essentials post in which we looked at the most important skills you need to keep you safe. The focus of that article was navigation (using a map/compass combo) and fitness.
Today we're going to take a look at the kind of gear you need to be taking on your hikes and hill walks. Jake and I don't really go in for carrying any piece of hiking gear because it's flash, or the latest trend. We only recommend and use equipment that is useful and will keep you alive should you find yourself in an emergency situation.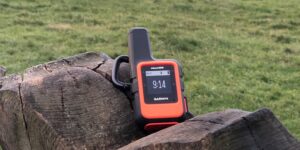 In our first essentials post, we went deep into the map reading skills you should master before every considering hiking in truly wild places. If you haven't already, take a look at that guide and start learning. This is a really serious point: if nothing else, your map reading and route selection skills need to be excellent.
When you have a map and compass to hand, you're never lost. Unless you've taken the wrong map in which case, you're going into a world of hurt. But I know you're all excellent planners and you'd never take the wrong map.
Once you've mastered the art of navigation, you can start to consider a device to augment your map skills.
Jake and I have used a number of great pieces of gear on our hikes. For me, the Garmin eTrex 10 ranks as one of the simplest and easiest to use GPSs you can buy. If you want to get an understanding of how simple – check out this guide that shows you how to use the eTrex 10.
Go a few steps above the eTrex 10 and you enter the realm of satellite communicators. Devices such as the Garmin InReach Explorer+ merge GPS tech with the ability to sends messages via the Iridium satellite network. This is some serious tech dark arts you should try.
A word of caution: don't rush out and buy the most expensive navigation device you can get your hands on. If basic is all you need then buy something like the eTrex 10.
Between us, Jake and I have hiked a lot and we've built up a good number of reviews of gear we think will make your adventures go more smoothly, so feel free to check out these posts.
Investing in good quality navigation aids is only one part of the equataion. You'll need to ensure they can be charged on the go. We recommend you buy a power bank and charge it before packing for your hike. If you're taking on a multi-day event such as section hiking, buy yourself a solar charging kit.
Cold Weather Gear and Other Clothing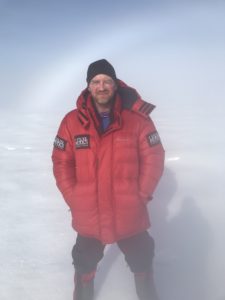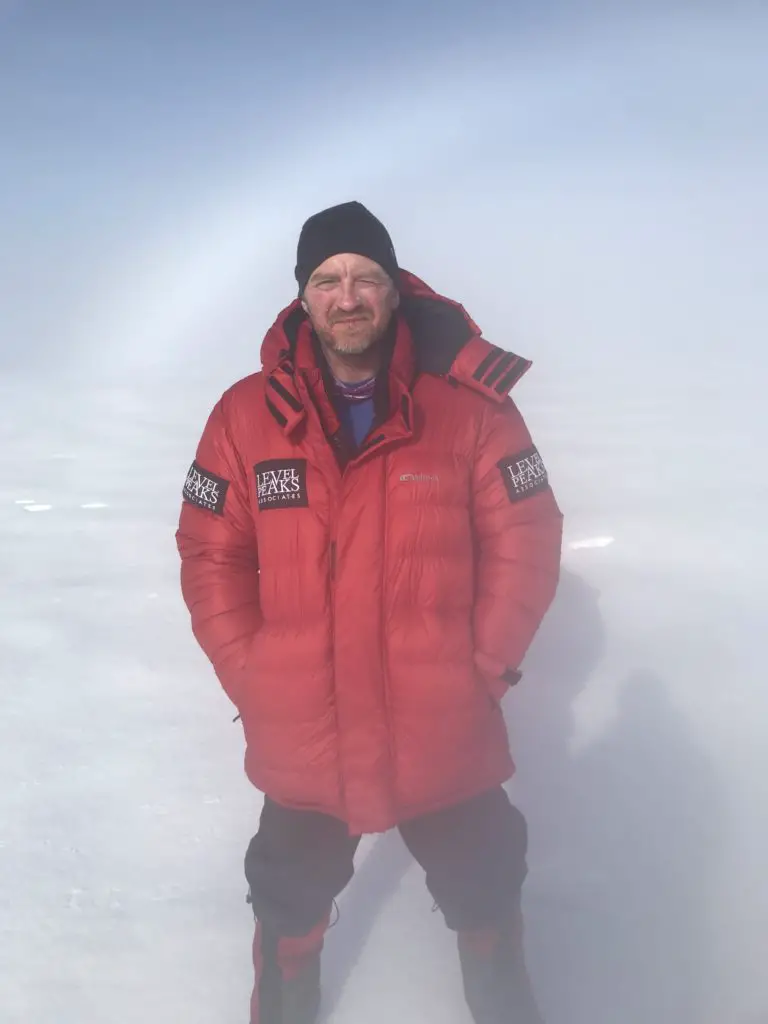 I've yet to go on a hike where the cold hasn't been an issue. Even places such as the Sahara Desert – a raging cauldron of heat by day – get cold by night. My first experience of the extreme temperatures variations in Mauritania shocked me.
And ever since that day I've always been mindful to pack cold weather gear.
What goes into my rucksack varies depending on the environment I'll be travelling through. To make it easier to understand I've put my thoughts into a table.
| | | |
| --- | --- | --- |
| Environment | Lowest temperature | Type of clothing |
| Polar | -30C | Helly Hansen underwear, heavy down jacket (link), down mitts, Satila hat and merion wool base layer. |
| Temperate | 0C | Rab lightweight mid-layer, Amazon running tights (these kept me warm at -16C on Lake Baikal) |
| Getting a bit nippy (I couldn't think of a better phrase) | -15C | Midweight down jacket such as the , gloves (two pairs that fit one inside the other – Sealskinz hiking glove over a thin pair of merino wool gloves), midweight base layer such as the Helly Hansen Lifa stripe crew (I love these; the oldest one I own is now over 30 years young, and still going strong) |
Of course, you can take or leave this advice as you see fit. If you have a decent amount of experience and know your hiking environment well, then feel free to pick and choose what's right for you.
But don't underestimate the sometimes-cruel power of Mother Nature. A stiff breeze can soon turn to a vicious, biting wind that wicks away body heat and leaves you on the margins on hypothermia. Seasonal temperatures can take a sudden dip, as they did in 2017 when I was skiing across the Hardangervidda in Norway – that was a close call!
I want you to be safe. An extra few pounds in your rucksack is worth carrying if it helps keep cold injuries, or worse, at bay.
The Right Kind of Hiking Food
Treat every hike like an expedition, when you start to consider what kind of food you need to pack. In all likelihood you can get away with a Snickers bar, a bottle of Coke and a sandwich when you're following a well-worn trail through your local nature reserve.
But when you go further afield it's time to think like Amundsen, or whichever legendary explorer captures your imagination. You don't need to plan food drops, or cache supplies along the mountain trails. You do need to understand your own body and the type of food you need to keep it fuelled.
This aspect of building a hiking gear list that is right for you is part science, part trial and error.
Let's dig a little deeper.
In general, you should aim to eat between 30 and 60 grammes of carbs every hour. Your carbohydrate consumption will help keep you fuelled and strong and, of equal importance, stop your body cannibalising muscle for energy. This is a natural process that occurs when your food sources don't give you the supply of carbs you need to keep working.
An additional consideration you need to make is your protein intake. I like to get as much into me both during breakfast and my evening meal. My hiking rations – the food I eat on the go – consists of a mix of carbohydrates and proteins (the latter is made up of cheese and salami). This way, even if I run low on a supply of carbs I have a decent intake of protein to reduce the impact of carb deprivation.
You'll need to test the quantities to find your balance. It's better to know and plan, rather than go hungry on the trail.
First Aid Kit That's Right for the Environment
Like food, packing a first aid kit is a personal thing. The most important consideration is the environment you'll be hiking through – I can't see a big need for hand warmers in the Australian outback (if I'm wrong, please let me know).
I've travelled through extreme heat, cold and everything in between. The medical demands vary country to country and, sometimes, in different regions of a country.
You'll need to do your own research. What I will do is list the essentials that every first aid kit should contain:
Bandages and dressings
Sterile cleaning pads
Headache tablets
Blister treatment kit
Medication for an upset stomach
Sticking plasters/Band-aids of varying sizes
Anti-septic cream
You can save yourself a lot of time by picking an off the shelf first aid kit and removing the items you won't need.
Pack An Emergency Shelter
Emergency shelters come in many forms – from a simple tarpaulin to a portable bothy – and making the right choice can be hard.  I recommend you carrying something simple like a tarapaulin that can cover you and all of your equipment.
We've written a comprehensive guide on how to choose and emergency shelter (you can read it here).
One additional tip we have to offer is to always take hiking poles with you as they can be used as supports for your emergency shelter.
Protection Against the Elements
If you're heading into hot, sunny climates you need to pack sunblock, sunglasses and lip balm. Sunburn is not only painful, it make degenerate into a severe injury that requires evacuation and I'm sure that's not how you want your journey to end!
And if you're hiking in extreme heat, pack salt tablets. Taken with water, these tablets will restore the salt your body loses through the process of sweating.
For colder locations, you need to protect your extremities from wind chill. But you're also need a way to stop you skin from cracking. One of the first, and most painful, places your skin can split is around the mouth – your lips are a target for the cold.
In the same way you need to use lip balm in hot climates, you'll need it in the cold.
When I crossed Greenland I forgot to pack balm for my lips. By the second week my lower lip had split and to this day there is a large scar. Trust me – it was incredibly painful during the crossing and for weeks after.
Repair Kits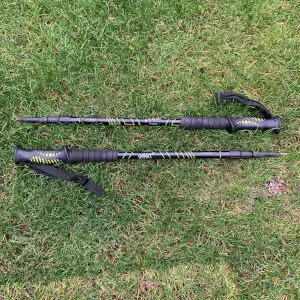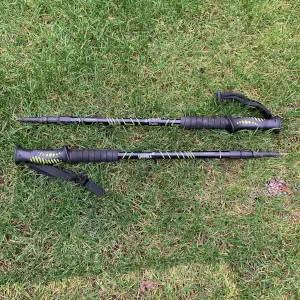 I'm not talking about specialised repair tools for gear such as tents because those items are non-negotiable. But equipment such as a Leatherman's, tenacious tape and duct tape is recommended. I can't remember how many times duct tape has saved the day (on one of my trips it kept the cracked base of my pulka intact long enough to complete the journey).
Tenacious tape is a cheap and effective option for reparing clothing and sleeping bags. Failing that, use duct tape.
A Leatherman, or other multipurpose tool, will provide you a means to repair tent poles (or make replacements), fix damaged boots (yes, you really can screw soles in place), dismantle/reassemble stoves and so much more. Pack one of these tools!
These are the essentials that many people don't consider.
I'm not going to insult your intelligence by telling you why your hiking boots should be broken in, or your rucksack has been fitted by an experienced person because, well, I don't want to insult you.
Instead, here's a rundown of a few other items you should consider packing:
Tent boots.
Inflatable pillow.
Length of bubble wrap shaped to the size of your sleeping bag (a brilliant and low-cost way of insulating you from the ground).
Warm hat for sleeping in.
Sealable cup (it's always good to have a hot drink whilst on the move and without the need to fire up your stove).
Learn First Aid
Have you ever wondered if that small cut on the tip of your finger might fester, turn into an infection that ruins your day (and possibly your life)? Probably not if most of your journeys are in temperate environments. But what about when you're trekking through the jungle, or in the extreme?
Many factors can influence how even a small injury can become one that stops you hiking or, worse, places you in a life threatening place. Jake and I have plenty of experience of injuries and we've notched them up in some of the most extreme places on Earth
Check out these links for more details on some of the most common hiking injuries and how you treat them:
Frostbite
Dehydration
Diarrhoea
Eye Injuries
Hypothermia
Check out this post if you want more information on how to give first aid to an injured person, or yourself.
Wrapping Up
As time goes by I'll add more to this hiking gear list and evolve it into something that can be used as a reference for any location.
If you have any tips you'd like added then email them to me or Jake.