Gear Reviews
Sealskinz Cold Weather Sock Review: The Perfect Gift for Hikers?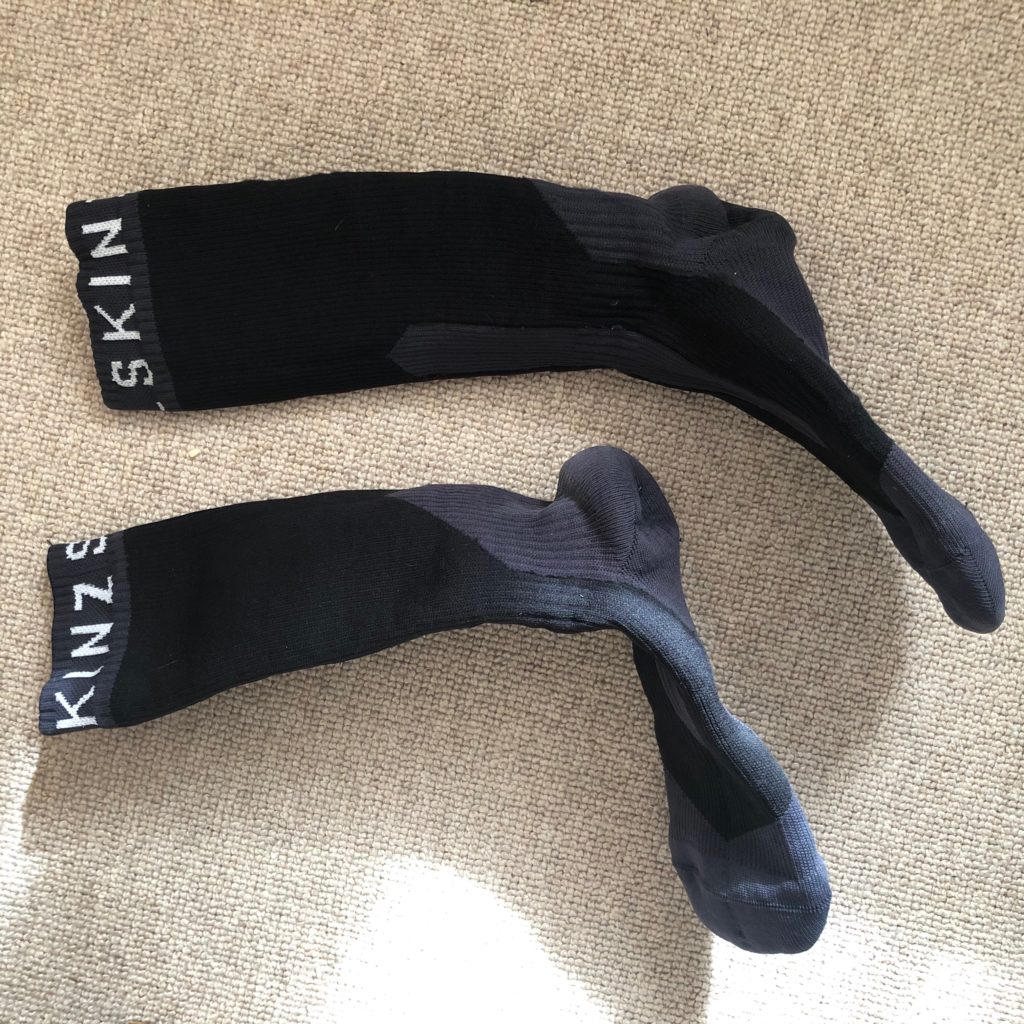 Note: this Seakskinz cold weather sock review is based on my own experiences during a recent hike/run along the length of Lake Baikal, Russia. Constructed from a mix of merino wool and Gore-Tex, the socks have been designed to keep your feet warm and dry, even when travelling through extreme environments.
But do they live up to the Sealskinz high standard we've all come to know and respect? Let's find out…
Sealskinz Waterproof Socks in a Nutshell
Trademarked Goretex three-layer system delivers a hardwearing, waterproof shell
Merino wool lining helps keeps your feet warm whilst wicking away moisture from inside the sock.
Elasticated zones help keep the socks in place and provide additional support
Flat-stitched toes seams (made famous the UK's Commando socks) reduces rubbing, hot spots and blisters
Well padded footbed reduces the effects of shockwaves generated when running or hiking hard.
Rated 3 on the Sealskinz Climate Guide (all weather/cold)
| Feature | Rating (out of 5) |
| --- | --- |
| Warmth | 4/5 |
| Waterproofing | 5/5 |
| Breathability | 4/5 |
| Comfort | 4/5 |
| Notes: | An excellent pair of waterproof socks made with the dedication and quality you'd expect from Sealskinz. |
| Buy at Amazon | |
Winter Performance
Sealskinz's cold weather socks will keep your feet warm if you're actively hiking/skiing/etc. And they'll keep the chill at bay for a reasonable period of time when you're not on the move. During my 400 run/hike along Lake Baikal temperatures dropped as low as -20C. The mix of merino wool and Gore-Tex keep my feet toasty, even during extended pauses.
Sealskinz's waterproof socks are not designing for full immersion as I discovered. Although a series of elasticated bands keep the sock snug and prevent them from slipping, water will find a way in if the cuff is submerged.
They're also breathable. Really breathable, with almost no moisture building up during all-day use. One of my more arduous days on the lake – covering 40 miles whilst pulling a 60Kg pulk – left me cold, tired and sweating. But my feet were still dry, even though the outer Gore-Tex shell was soaked by meltwater.
Fit and Feel
The socks have what can, to some, feel like an unusual feel. Semi-rigid, the don't have the usual fit you'd expect of an everyday sock. The key point is that they're flexible and warm and it took me very little time to adjust to the fit.
Three elasticated bands, plus the inherent rigidity, prevented the socks from slipping down – my biggest bugbear quashed through clever design
What amazed me most was that I had only two blisters during the entire journey, one on each small toe. I've travelled shorter distances and experienced more injuries with socks designed to prevent blisters!
Other related gear posts: best down jacket for men best two person tent
Limitations of Sealskinz's Socks
Gore-Tex tends to dry fast, something I've discovered after many a soaking. The Sealskin's cold weather sock is no exception to the rule. What I did find after one of my feet went through the ice, is that they are slow to dry from body heat alone. On that particular day I hung the soggy sock from the washing line in my tent, then turned up my MSR XGK stove to dry them out.
The socks performed way beyond the recommended temperature rating, but I wouldn't risk using any lower than -20C. In fact, unless you're like me and your body runs warm even at a slow jog, I'd say follow Sealskinzs usage guide.
How the Sealskzinz Cold Weather Socks Rate?
Overall, very good. They're warm, keep your feet dry even when your shoes are soaked and over the course of 400+ miles I remained almost blister free (more tips here). I only wish that someone would invent a fast drying Gore-tex sock…
Sealskinz cold weather socks review rating: 4/5. Highly recommended.