Destinations
The Yorkshire Three Peaks – an almost perfect one-day hike
A few weeks ago, while on holiday in Cumbria, I was after a bit of a challenge and a fun day hike so we decided to hike the Yorkshire Three Peaks. Taking in the Pennine peaks of Pen-y-ghent, Whernside and Ingleborough, it's a roughly 24-mile route with some spectacular views and some glorious landscapes. Alongside the national Three Peaks Challenge, the Yorkshire Three Peaks is one of the UK's best known hiking challenges, but it's also probably as close as I've found to a 'perfect' one-day hike in the UK.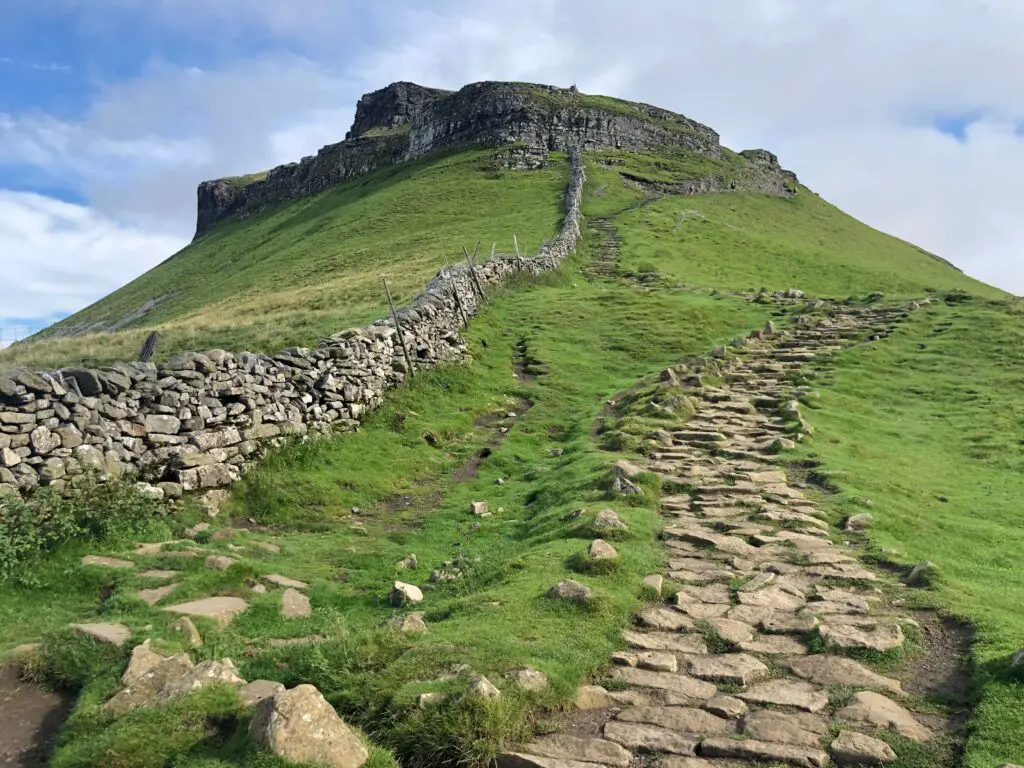 Why do the Yorkshire Three Peaks
What makes it so perfect, in my book, is a combination of factors. First off, it's a loop – meaning it's easy to drive to a starting point (there are a handful of obvious ones and no doubt several less obvious ones), hike round it, and then drive home again with no need to worry about complex logistics. Secondly, it's a well-marked and well-established path. Now, don't get me wrong, I love going off-piste as much as anyone, and getting the map and compass (or Garmin Fenix!) out is part of the fun of hiking, but it can also be nice to be able to enjoy the walk without worrying too much about either navigation or footing. Thirdly (and this does of course depend heavily on your fitness levels) it's almost the perfect distance and elevation profile to be a pleasantly challenging full-day hike but not so soul-destroying that it ever stops being fun.
Those logistical factors are all really secondary to the fact that it's just a wonderful walk, taking in some great views and interesting scenery. The nature of doing three separate peaks but walking rather than driving between them means that the hike varies pleasantly between stiff climbs and occasionally small areas of scrambling; exposed ridge lines with breathtaking views; and valley or lowland areas of farms, streams, sheep and the occasional waterfall. It even takes in the spectacular Ribblehead Viaduct at one stage.
Logistics, planning, and kit
Where to start and end the Yorkshire Three Peaks
The first decision you'll need to make is where to start and end your hike. One of the most popular starting points, and the one we chose, is at Horton in Ribblesdale, which has some decent parking (and public toilets) and a cafe where you have the option to sign out and back in again, meaning that someone will send a search party for you should you not return. Horton in Ribblesdale is also very close to Pen y Ghent, giving you the option to tick off one of the peaks early (or, alternatively, the ability to return to your car pretty rapidly after completing the last peak).
Another obvious option is the small car park or roadside parking near the Ribbleshead Viaduct. This is close to the northern end of the loop and at the foot of Whernside, giving you a similar option to bag a peak early although, if you did so, and therefore followed the loop anti-clockwise, you would end up with a very long, flat, walk at the end of the day after completing Pen y Ghent some 7 or 8 miles earlier.
The third obvious option we spotted would be the other end of the Whernside loop, where the path crosses the B6255 on the western side of the route.
No doubt other options do exist, especially when you factor in the various campsites and bunkbarns along the way, but those seemed like the three most obvious, given that there are few other places where the hiking route meets a road.
What kit, food, and water to take on the Yorkshire Three Peaks
The first thing I'd say is that what kit you need is heavily dependent on the season you do the hike in. In winter, and especially with snow on the ground, you would need substantially more than what we took with us. However, on a summer day the walk can easily be done with just snacks/lunch, and some warm kit and rainproofs in case the weather turns nasty. I wore a lightweight polartec fleece for a lot of the day, but was very grateful for my Rab Cirrus Flex when the weather turned cold at the top of Ingleborough.
Bear in mind that given how large the loop is and the variance in altitude along it, temperature and rainfall can vary a lot as you go along, so having a range of things you can wear to suit the prevailing conditions will definitely improve your day.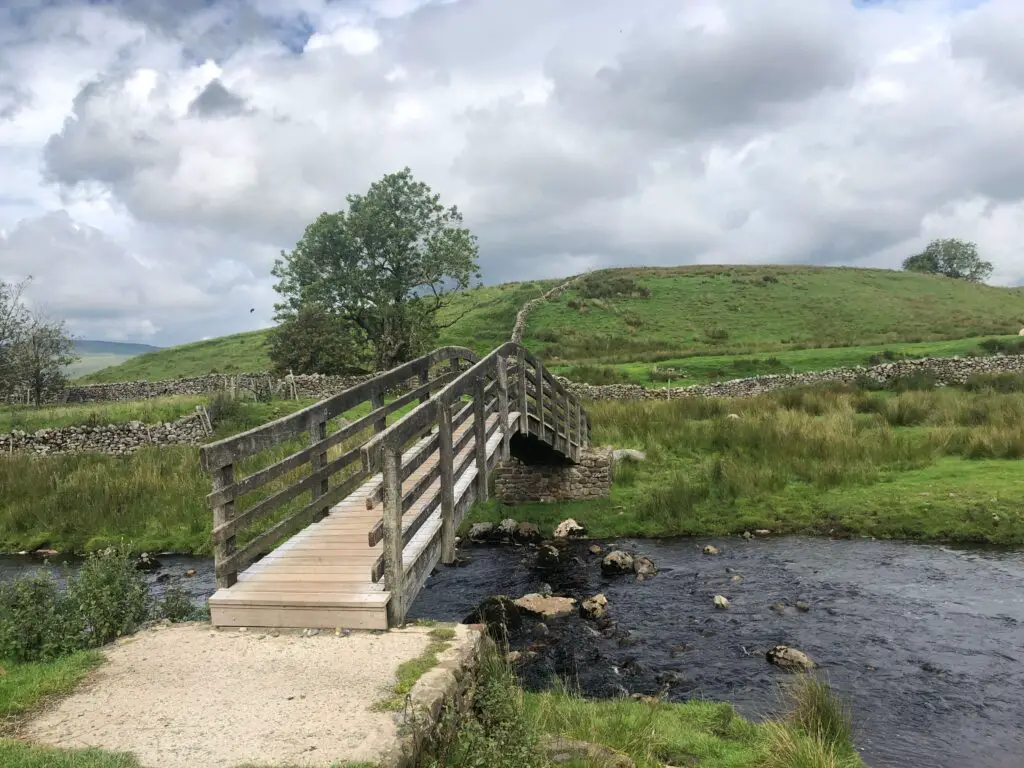 We took a packed lunch although there was in fact a burger van at the Ribbleshead Viaduct car park where we ended up stopping for lunch. There were few other options to get food en route and I suspect that van might not be there all year round, so taking food with you seems like the wisest option. Likewise, there are almost no opportunities to get fresh water en route so, unless you take a filter and are happy refilling in streams, you'll probably want to carry all the water you need for the day.