Destinations
Sussex Border Path trail run: 15 miles of bliss
Yesterday, as it was beautiful and sunny and it's a while since I've done a big run, I did a 15 mile trail run in the South Downs. A big part of planning a trail run is figuring out a route that runs between two train stations, but is still attractive and interesting to run along. I've been a fan of the Ridgeway for that, but it's sort of the wrong side of London for me, whereas most of the train stations in the South Downs are an easy direct train from Clapham Junction, my nearest big station. Although I'd hoped to run some of the South Downs way, I just couldn't work out a run of the right length that would enable me to start and end from a convenient train station, so I'm going to leave that to another day when I'll camp out for one or two nights. Instead, I decided on the Sussex Border Path trail run, a route across a less well known but still extremely pretty route which skirts more round the edge of the national park and which conveniently almost links up Haslemere and Petersfield, two well-connected medium-sized stations.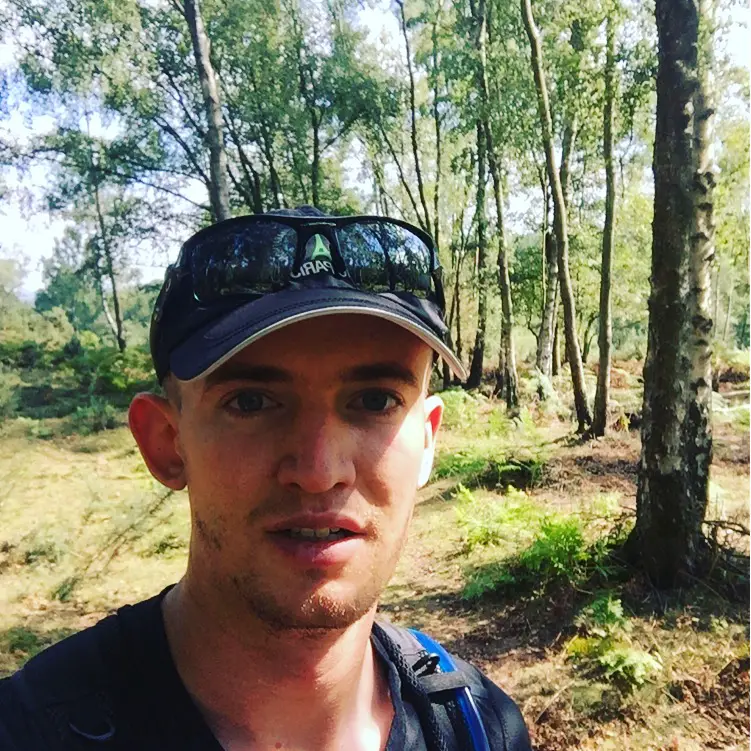 The trail is largely well sign-posted, but nevertheless there are several points where it's almost impossible to find the next section without a map. The Sussex Border Path website conveniently provides the relevant sections of the OS map on A4 PDFs so I just printed out the bits I needed and used that. Even then, getting onto it from Haslemere was a struggle – at one point you get to a row of houses and have to get behind them into the woods, there is infact a public footpath but it's un-signposted and hard to differentiate from the very non-public footpaths that lead into people's gardens. Aside from that and a few other points where the path diverged and no signpost was to be seen, it's a lovely route to run; largely quite close to civilisation (which is good if you need to re-stock water or have to abort for any reason) but avoiding too much time spent on roads and generally very quiet and picturesque. The majority of it (or at least the section I ran, which is only a small part of the total path, of course) is in woodland so there aren't a huge number of sweeping vistas, but I did stumble on one, albeit only by slightly losing my way, and it was the kind of perfect solitary spot with an uplifting view that made the whole effort of 2hrs round trip on the train worthwhile.
The run itself was just what I needed training-wise; hilly, with some steep sections, but nothing too ridiculous, and plenty of uneven ground. I didn't take it overly quickly, but managed to maintain a decent trail pace of 9:44 over 15 miles, which is fine for this sort of thing. All in all, a good day out – the next step is to run more of the path, with more weight, and camp out overnight.
If you're looking for a more rugged route that you can run or hike, then check our write up of the north to south route across Dartmoor.