There are countless backpacking and camping guides out there that will teach you exactly which equipment you need to cram into your backpack. Numerous websites will tell you about the  best shell jacket you need to take for a long-distance trek, or the lightweight camping stove that you really need to buy. Rather than revisit what I consider to be well explored territory this hikers packing list will focus on those little extras that will make your hikes and treks all the more fun.
At first, I'd like to distinguish between the two prevailing mindsets in the hiking community. The first is that any hike or expedition should be painful. What this means is that if you're not suffering some kind of discomfort, then you're not on a real journey. In some ways I'm inclined to agree with this; our minds and bodies were designed to adapt when stressed.
Another viewpoint is that, no matter what distance your travelling or the destination, the journey should be one that is there to be enjoyed.
I agree with both these perspectives. Some hikes and hill walks are meant to be a joy. Others, like your training days (I put together well I think is a pretty awesome hillwalking training guide that can be adapted to pretty much any hiking activity) are supposed to be hard. 
But the treks and mini tours that you go on with your family, are there to be pleasurable and enjoyed.
Regardless of your preference there are ways or means by which we can make our journeys that little bit more fun and enjoyable.
With that last thought in mind here are 15 items you add to your packing list for hiking, regardless of the duration:
Gadgets
I know some purists will say that the great outdoors is there to be experienced for exactly what it is: a place away from the constant buzz of the modern era and technology. But, from time to time, it's nice to have a way to occupy your mind. If you're travelling with younger people, maybe your own children, you're already know that tablets and mobile phones almost the way of life now. Whilst I don't agree with a use as some kind of techno pacifier they can be useful to relieve those periodic moments of boredom.
One item I've taken on some of my journeys is an e-reader. Both my daughters love reading so it makes sense to take one small item, or sometimes two, that can store a whole load of different stories and books whilst being incredibly portable and easily charged.
Books For Your Hike
If you really want to stay clear of technology, then books are your new best friend. During some of my longer hikes and treks I've been able to read a number of pretty hefty tones. On my ski across Greenland, with an hour a day put aside for reading, I was able to plough through Wilfred Wilfred Thesiger's life story; Life Of My Choice.
There are obvious issues with taking books and these include the weights and the fact that can be easily damaged. If you're going to take books on your journey try and pack something small and definitely don't take that much treasured series of short stories your grandmother gave you shortly before she died! Lesson learned there.
Throw A Pair of Tent Boots In Your Backpack
That anyone who hasn't experienced the absolute bliss of tent boots, you're missing out! I purchased my tent boots when I skied to the North Pole. Every day, after 8 to 10 hours on skis, and once I was inside my tent I would peel off my socks, dry out my feet and then slip on a pair dry socks and down boots.
Honestly I have never experienced such place in my life. In my humble opinion no hiking packing list is complete without a pair of these boots.
Tent boots aren't only for cold weather environments. Having something warm and comforting to put on your feet the end of a hard days walk makes you feel absolutely amazing.
Here's a couple of links to tent boots you need to check out (PhD's boots are brilliant, but don't have a hard sole and not designed to be worn outside):
Pack Some Dry Gear
Ultralightweight backpacking is the buzz phrase right now. It's one of us activities that fits in with the demands of modern life. Most lightweight backpacking trips tend to be fairly short, configured around day-to-day life and the relatively short weekends into which we try to cram outdoor activities.
If you have the space, I highly recommend packing dry gear in your rucksack. Having the option of peeling off your damp, sweaty gear at the end of the day and slipping into relatively clean and dry clothing is a huge boost for your morale.
Add Some Treats To Your Packing List
The definition of a treat is subjective, it's all down to you. Some people morning coffee is an absolute must. Others like a cup of hot chocolate to close off the day and help lull them into the land of nod. And to some people the addition of sweets and candy in their trail rations means the difference between a happy hike and a miserable one.
I like to cover all bases – coffee for the mornings, a relaxing hot chocolate for the end of the day and several kilos of sweets!
MP3 Player To Relieve The Boredom
I deliberately made this a standalone recommendation. Technically you could say this fits into the technology category, but I want to distinguish between tablets and simpler tech intended to be used on the move.
Whether you choose an iPod or some other MP3 player, these devices are great way of relieving some of the boredom experienced on your journeys, in particular when you're travelling alone.
I always take iPod Shuffle with me. This device is loaded up as much music and audiobooks I can possibly fit into the two gigs of storage.
Pack Some Eyebags
About three years ago my partner introduced me to the soothing affects of eye masks and I've never looked back. At home I have a beanbag that can be heated up in the microwave and placed over my eyes. 10 minutes of this every morning feels amazing.
Navigating your journeys can be particularly hard on the eyes, especially when you constantly looking for reference points and routes to follow. Obviously carrying a beanbag and microwave in your pack is not an option, unless you're going to be using hotels and B&Bs along the way. What you can do instead you can take some self heating, disposable I masks. These are available from numerous outlets, my go to destination is Amazon: self heating eyebags.
Seriously, if you haven't tried this before you really are missing out on a great way to relieve your eyes after a long day.
Note: I highly recommend an ordinary eye mask, the type you get on aircraft a long haul journeys, if you gonna be travelling anywhere the experience is unusually high numbers of daylight hours.
Earplugs
Aside from good nutrition and tasty treats, sleep is essential. If you don't get a good nights rest your hike is going to feel like a real slog.
Part of my pre-trip checks include looking at the weather reports for the region I'll be travelling through. Frequent storms and howling winds are quite likely to disrupt your sleep. As is a tent mate who snores like a force 10 gale! A good set of earplugs will help cut out, if not eliminate, those irritating noises and sounds that would otherwise disturb your sleep.
TIP: pack a pair of earplugs regardless as you never know when you leave them.
Carry A Spare Set Of Underwear
On your longer hikes, the kind where you're not going ultra-lightweight, a change of underwear is, if nothing else, a massive morale booster. Having the option of slipping out of your sweaty, stinking base layer are pulling on a clean fragrant vest and shorts is amazing!
Keep A Spare Pair Of Socks Handy
Just because space and weight are a premium when you're hiking, doesn't mean you should forego carrying a spare pair of socks.
On most of my trips I wear the same pair of socks for the duration of the hike or track, even if the journey takes for five weeks.
Having a second set of clean socks to change into at night is, like having a pair of tent boots, absolute bliss.
Letters From Home
Ask your loved ones to write you some letters to read whilst you're laid in sleeping bag
Sometimes contact with Home can be difficult. Mobile phones don't always have the required connectivity for you to be able to call your family. Satellite communications can be sporadic. Likewise the ability to send an email system.
Having a letter to read can make you feel that much closer to home and the people you love. Again this is another one of those luxuries that although they might seem trivial to make a massive difference to your state of mind.
Pack A Camera
I'm assuming that you haven't taken a smart phone, or other gadget such as an iPod when I make this recommendation. The camera gives you the ability to capture those amazing moments and replay them to friends and family after your trip is over.
I have several cameras. Some of them have been pricey purchases whilst others have cost me peanuts. The most expensive camera I own is the Nikon D5600, a camera that performed well in polar conditions.
Tip: where possible always have your camera hooked around your neck and ready for action. You never know when the perfect photo opportunity is going to present itself.
There's a few of the cameras that I've used and could highly recommend for hiking and more arduous events:
Sony Alpha a600 – really nice camera, one of my friends used it crossing Greenland and the unit had no issues in the extreme cold.
Nikon COOLPIX A10 (not suitable for extreme cold environments). An older model, but still solid and reliable.
Treat Yourself To A Tipple
Some people are going to complain about this one that's fine hiking one numbers strips I will take a little bit of whiskey I don't consume huge amounts ages. If nothing else drop of alcohol on the evening me relax after a long day travelling.
The side besides, if it was good enough for Ernest Shackleton then it's good enough for me.
A Full Roll Of Toilet Paper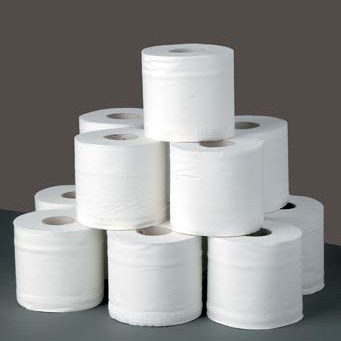 So hikers will go to incredible lengths to feel truly at one with nature. I know some people he will quite happily use twigs, grass and leaves rather than toilet roll. For those who have a I higher toleration than me, I salute you.
For me, the thought of walking long distances with bits of tree bark wedged in the cleft of my buttocks is no fun.
Always take more toilet roll than you think you'll need, your buttocks more thank you for your thoughtfulness.
Put A Toothbrush In Your Backpack
Wherever possible the green stuff should be on the ground around you not on your teeth!
The simple act of brushing your teeth will make you feel refreshed and ready to go at the start of every day. You don't need toothpaste, just something to clean all the gunk off your teeth.
FM Radio
I first went to the jungle of Southeast Asia around 20 odd years ago and ever since that time I've always carried a small FM radio with me. My original radio has long since passed into the technological afterlife. I still have a small radio pack packed into my rucksack on every trip I go on.
Although a radio might be a little bit heavier than a smart phone or iPod the battery life is considerably longer – on average I get about seven months worth of use when using lithium batteries to power my radio.
It might not have a glamour of summer of modern era is technological gadgets, but where FM radio guarantee guarantees I can always catch up on the news no matter where I am.
TIP: buy a radio that has a long loop antenna which can be hung hung from trees or spread out on the ground.
Ca You Help Grow This Packing List?
I created this post with one aim in mind: to offer my thoughts around gear that will make your trip more comfortable and pleasurable. For obvious reasons, I don't recommend you attempt to pack all of the above into your backpack. Well, not unless you have quadriceps of iron and you're heading off on a long distance trek.
The above list is designed to be cherry picked – see an idea you think will work on your next hike, make it yours.
And here's where you can help – let me know about the extras you've taken on your walks and I'll them to this ever growing hikers packing list.