Roundups
Best watches for military personnel
A really good watch has been an essential piece of equipment for military personnel for almost as long as watches have existed. Good time-keeping is of course critical on operations, on exercise and in camp. But as watches become more and more packed with features, their utility to the military only increases. Having ready access to navigation features, waypoints, and accurate grid references is a game-changer for soldiers, while information about health, fitness and performance is increasingly important in militaries that are starting to see the value in treating troops more like professional athletes and less like mere grunts. So, whether you're a soldier yourself or simply someone curious about what watches the military wear – here's a roundup of what we think are some of the most popular and the best watches for military use.
Casio F91-W: the cheap and cheerful option
This ultra-cheap digital watch is often known as the 'combat Casio' due to being so absolutely ubiquitous among soldiers, and especially trainee soldiers. The reason for its popularity probably derives in part because it is small, unobtrusive, reliable, with a long battery life, and enough basic functionality to at least ensure that you don't miss any key timings. I suspect another reason is that when trainee soldiers receive joining instructions suggesting they have a 'cheap digital watch with a timer' and then google that phrase, this is pretty much the first thing that comes up.
It can't do much except tell the time, but it costs less than two pints of beer in a London pub, so it's pretty hard to argue with and it does carry a certain reverse chic for soldiers who carry on wearing it long into their careers.
Casio G-Shock: rugged and reliable
The obvious upgrade from the combat Casio, the G-Shock is much more visibly military due to it's chunky, rugged appearance, and so is a pretty popular first buy once the F91-W goes in the bin at the end of basic training. It has a few more features, though only a few, and is undeniably pretty hard to destroy, as well as having a battery that seems to last for years so it's easy to see why it's been so popular with soldiers for such a long time.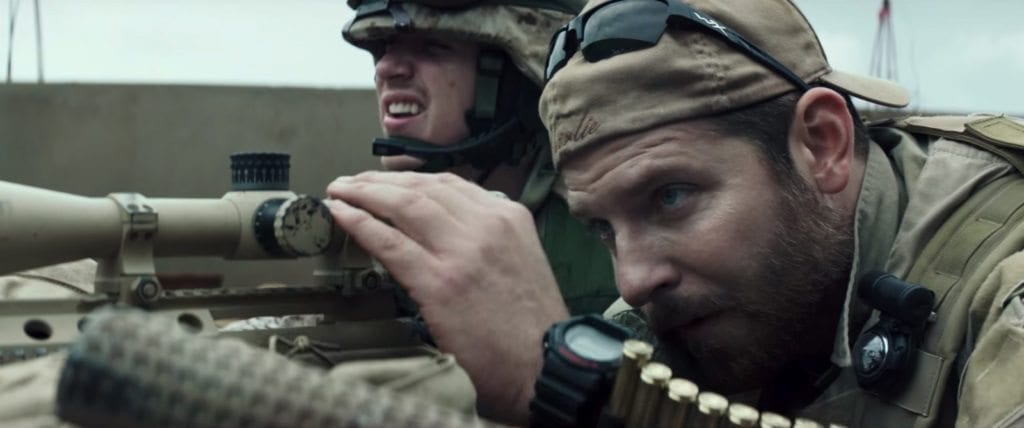 Even though I have long-since stopped wearing mine on a regular basis, I keep it around as a useful back-up because there'll often be a course or training exercise where GPS watches are banned as 'cheating'.
Read our review of the Garmin Instinct.
It may look much like the G-Shock, but the Garmin Instinct packs an absolute load of fitness and navigation functionality into an extremely rugged package, in a way that makes it a pretty ideal option for use in the field. With the ability to quickly set routes or waypoints and then follow them on the watch, a whole range of location formats including MGRS and Ordnance Survey (used on military maps within the UK), and a 'tactical' version featuring night vision compatibility and dual grid coordinates – all for only around £300 – Garmin have done a great job of making this a solid buy for anyone in the military.
Garmin Foretrex: classic longevity
For a long time, the Garmin Foretrex was the GPS 'watch' (it's more of a navigation device than a watch, though you can wear it on your wrist) of the military. Seen on the wrists or body armour straps of everyone from Navy Seals to British Infantry, the 301 and 401 were loved for having a load of navigation features in a relatively cheap device and (crucially) running off AAA batteries meaning that they could be used far from a power source so long as your supply of batteries lasted.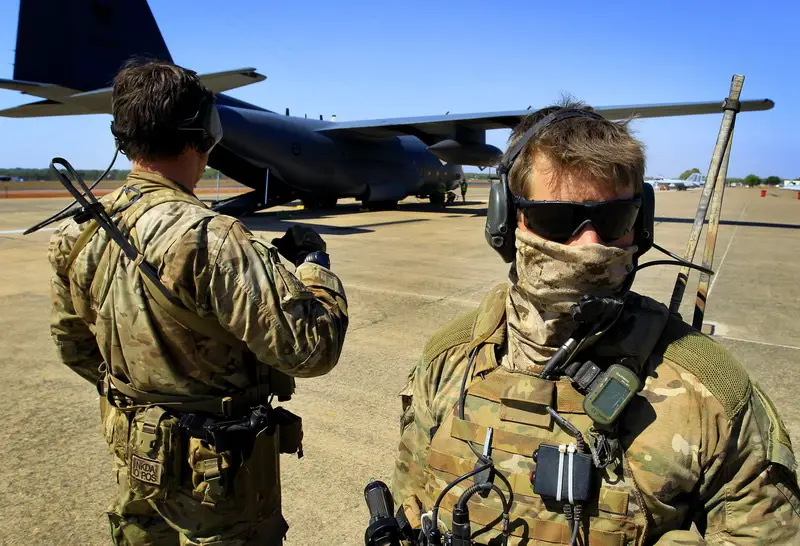 The latest device, the Foretrex 601, is still a really cheap way to get your hands on pure navigation functionality with almost none of the extraneous features present in Garmin's lifestyle or fitness watches. It's also rugged and, like its predecessors, runs off 2 AAA batteries, which still makes it a great choice for anyone operating or hiking for long periods with no certainty of getting to mains power.
That said, it doesn't really offer anything that isn't also available in many other devices (notably the Instinct, Fenix and Tactix) and it's really not a watch for day-to-day wear.
Although this version of Suunto's Traverse watch is specifically designed for hunters and anglers, its rugged aesthetic and many of its features are likely to make it appeal to the military community as well. Built to military specifications for shock, dust and water protection, and with an altimeter, barometer, compass and route marking, it's ideal for patrolling as well as marking points of interest.
The hunting-specific features like shot detection might be less obviously useful (although it's possible that snipers and sharpshooters may have some interest in it) but sunrise / sunset times, moon phase, and weather information will all be valuable, especially to commanders.
Probably the biggest disadvantage is the relatively poor battery life in comparison to some of the other watches on this list – but don't entirely rule it out on that basis.
Garmin Tactix Delta: elegance at a price
Read our review of the Garmin Tactix Delta.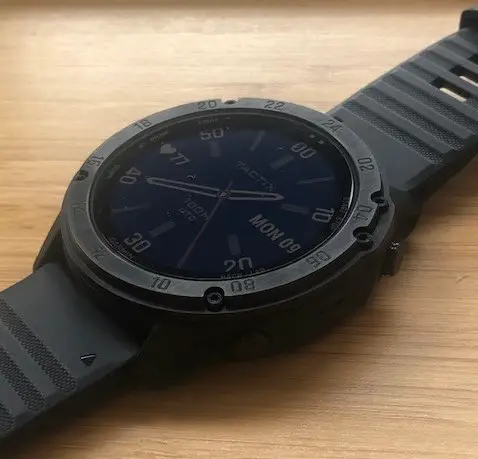 The priciest watch on this list by far, the Tactix is Garmin's military-oriented version of the already excellent Garmin Fenix. It comes with all of the features of the Fenix Pro, including the superb navigation and full-colour topographical maps which, though small, are a useful back-up to a paper map or larger GPS device for anyone operating in the field. Dual GPS position formats and a huge range of grid reference systems, as well as tactical-specific features like night vision compatibility, stealth mode, and the 'kill-switch' all make this a great choice… if you can afford it.
Away from exercises or operations, the huge range of fitness and health metrics – including sleep detection, pulse ox, training benefit and so on – should mean this watch also appeals strongly to the new generation of 'tactical athletes' in the military community.