The Rab Xiom Jacket is a couple of years old now and it's no longer featured on the Rab UK site (though it is on the US one). It looks to me as if it has been replaced by the Firewall jacket which, like the Xiom is a fully-featured, breathable, 3-layer Pertex Shield® jacket with helmet-compatible hood, chest pocket and underarm vents that weighs around 500g (the Xiom actually seems to be a bit lighter than the Firewall, but of course it depends on size as well). However, since the Xiom is still widely available I hope this review will be useful, and even if you aren't looking at a Xiom, I would guess that a lot of this review will be applicable to the Firewall as well.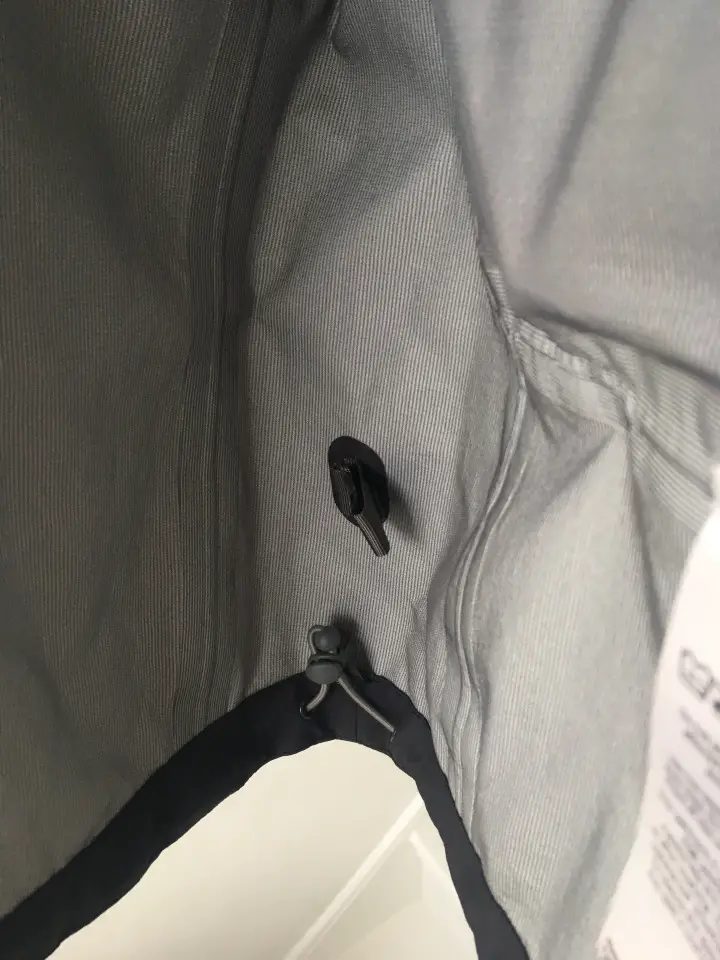 The Xiom is considerably heavier than my other shell, the Arc'Teryx Squamish but fulfills a different role, being also much, much more reliably waterproof. Pertex Shield+ is an alternative to GoreTex that is extremely waterproof, at 20,000mm hydrostatic head. That is a test, essentially, of, how much water it can withstand without wetting through, 20,000 is high enough to withstand extremely heavy rain for long periods of time, and is as high as it gets for hiking kit. Though I guess serious sailing gear might go higher, it lacks the lightweight and breathable qualities we need – it's the 3-layer technology that contributes to this, dispersing condensation in a way that a simple 1-layer fabric, no matter how waterproof, couldn't.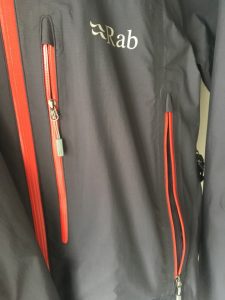 The point is that this is a relatively 'bomb-proof' jacket. It may not be as breathable as the lighter-weight options, but I can be pretty confident that in any conditions I am realistically likely to face, it will keep me dry. That's a really important confidence and safety issue for hiking in the UK in almost any season and especially in autumn or winter when three days of torrential rain is not uncommon.
In fact, on my summer hike in Brecon a couple of years ago, it poured down for the first day and the Xiom did an amazing job of keeping me dry, without even coming close to wetting out.
The other practical consideration with a raincoat is, once I accept that water won't go through it, will it go round it. If that sounds like a stupid question, it isn't – the most waterproof jacket in the world is still a nightmare if water drips into your face, down the back of your neck, off the back and down your trousers, and so on. Well, the good news is that the hood is absolutely brilliant, with a wire-reinforced brim meaning you can keep rain well off your face even in high winds, and plenty of adjustments to make it comfortable. Taped seams, waterproof zips, inbuilt storm shields, a hem drawcord and velcro cuffs also mean there's not much danger of water getting in anywhere else.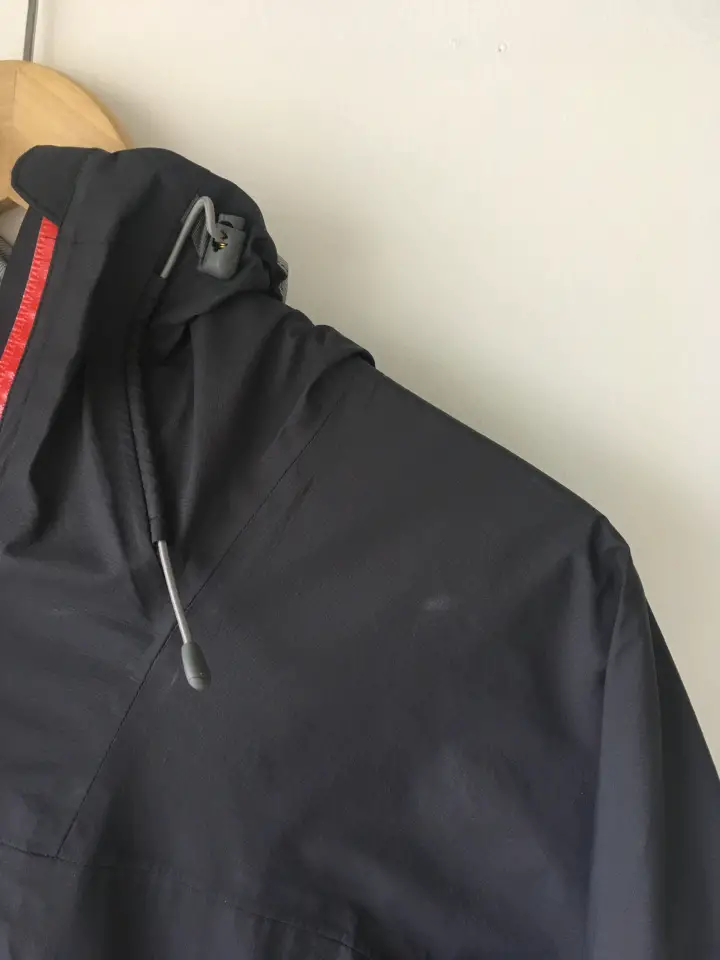 The one issue is that, like most fairly 'active' shells, it's quite short, coming down to only a little below the top of the hips, and very slightly lower at the back. That means that in heavy rain water does tend to pour off it and onto your trousers, but that's inevitable with any jacket and easily solved by wearing waterproof trousers. I guess if I knew I was going to be in heavy rain for days and days I might consider taking a slightly longer jacket but, like everything, it's a trade-off with weight, comfort, breathability and so on.
As far as breathability goes, this is hard to measure accurately. It's not something I'd particularly relish wearing while moving fast up a mountain on a warmish day, but it is about as breathable as you can realistically expect for such a highly waterproof jacket. It does also have long underarm zips to add a bit of extra ventilation, and you can always push the sleeves up to a bit below the elbow and secure them with the velcro cuffs if, like me, you don't like having warm forearms…
There are lighter-weight (and more breathable) jackets in Rab's range, and this certainly isn't really suitable for trail running or fast-packing, but any hiker, especially over here, needs a really serious waterproof jacket and that is exactly what the Xiom is. I would certainly recommend it or, if I'm right that it has been discontinued and replaced by the Firewall then I am sure that is equally excellent.