It's a little hard to imagine it now that Spring is underway but for a long few months over the winter, going for a run or walking the dog here in Scotland can require gear selection almost as careful as climbing a mountain… Insulated jackets, waterproof trousers, hats and scarves all come in to play even for a quick 40 minute stroll with the dog. Perhaps most important of all, though, are gloves. Getting the balance of warm and dry hands, while still being able to use a phone or manipulate a lead / poo bags / dog treats isn't easy, so I was very eager to try Alpkits interesting-looking pullover glove when they kindly sent us some to review. Could they be the perfect gloves for dog walking? Let's see!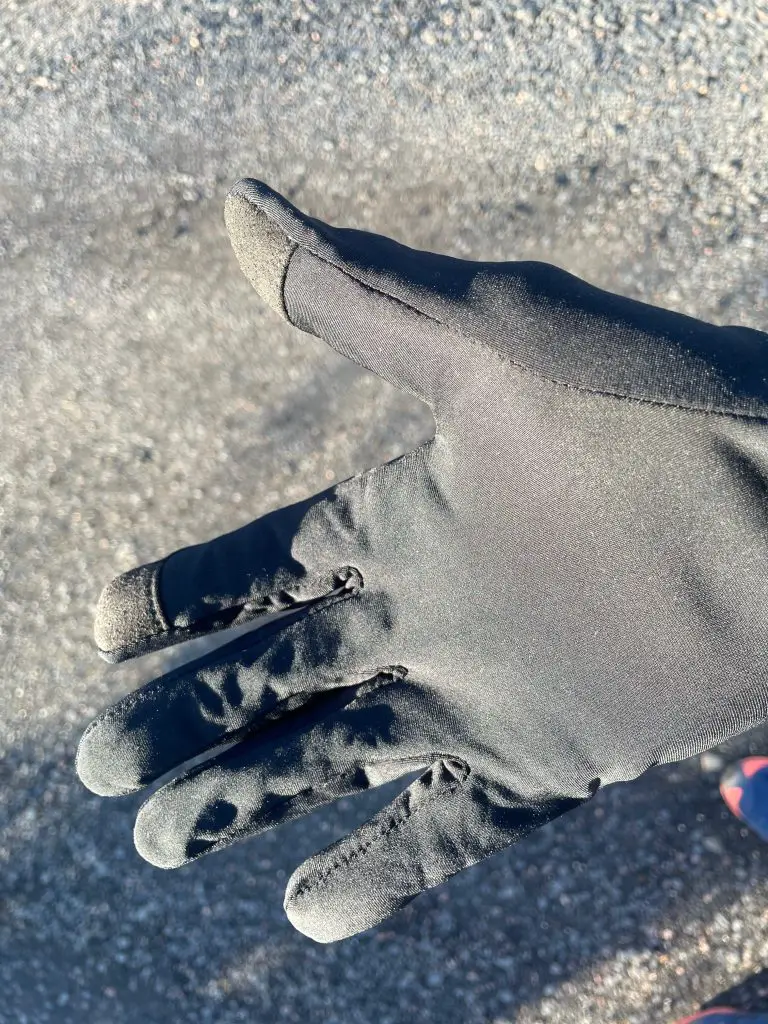 These gloves are superficially quite simple – a fairly thin fleece glove that gives you plenty of dexterity, so it's easy to do up zips or buckles, or hand out treats to the dog. Crucially, they have touch-sensitive pads on the thumb and forefinger on both hands, for easy touchscreen use. That's obviously beneficial for phone users, but also for users of the majority of modern Garmins and other smart-watches.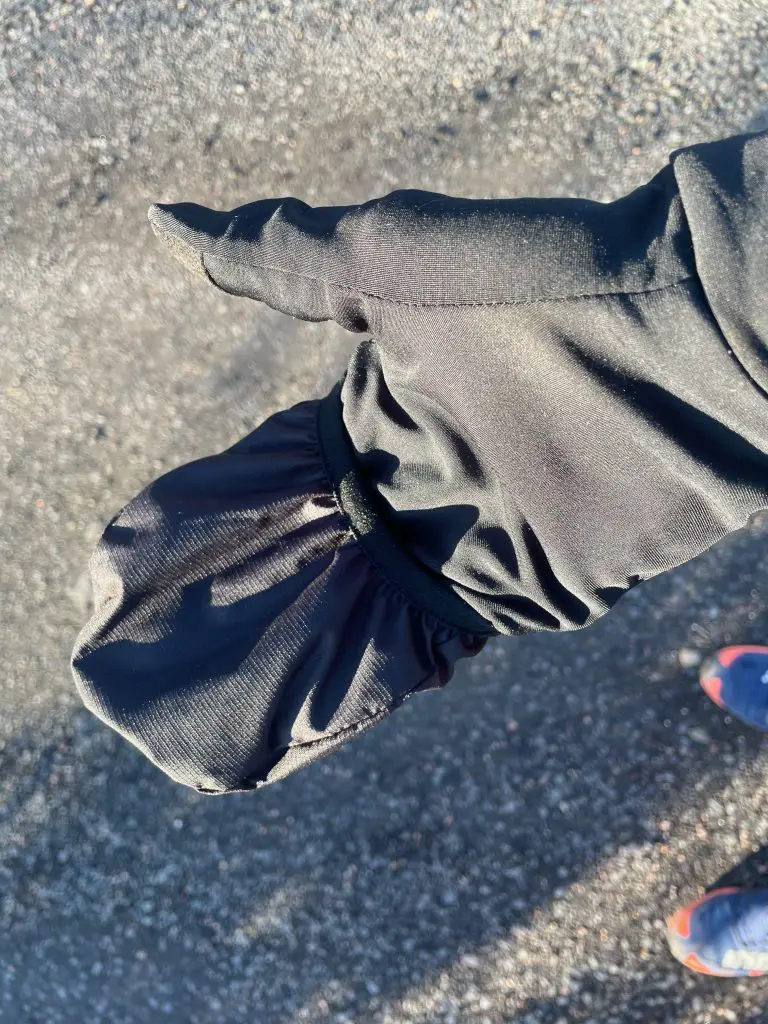 The really nice add-on feature, though, is a windproof and water-resistant mitt that can pull over the fingers, adding extra insulation and weather protection when it's particularly cold/wet/windy. This can tuck into the stretchy back panel on the gloves when not in use, so it doesn't get in the way. It makes the gloves noticeably warmer and cosier, and I love the ability to just pull the mitts off when I need to get something out of my pocket, use my phone, undo a zip etc; and then pull them back on again to stay warm as I continue the walk.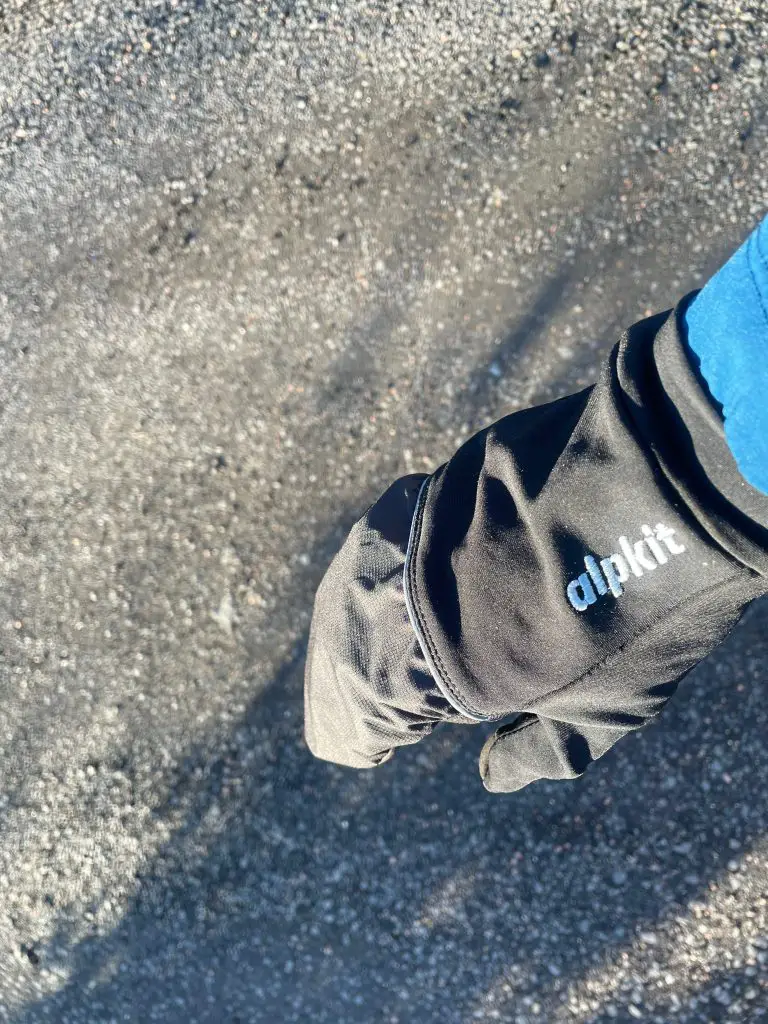 If I had one small issue, it's that I find the stretchy elastic around the mitt portion of the glove a little tight and uncomfortable especially when wearing the gloves running. That may just be a personal thing though, I hate the feeling of constriction on my hands, and it's probably a fair trade off for the warmth anyway.
Aside from that, the gloves are nice and light and compressible, making them a good option to stuff into a pocket as a backup or in case the weather turns nasty while you're out and about. At only £19 (and currently reduced to £15) they're excellent value for what they provide.