At the moment I'm doing a lot of travelling for work and, while I actually enjoy travelling and don't even hate airports all that much, multiple 10+ hour flights a month takes a toll and requires a finely honed strategy for survival. Moving fast and light is preferrable to lugging huge bags across the airport concourse, and I thought you might like to see my list of the best seven carry-on essentials
Much of my strategy revolves around an expertly-packed carry-on bag to get me through the time at the airport and on the plane.
So here's what you need: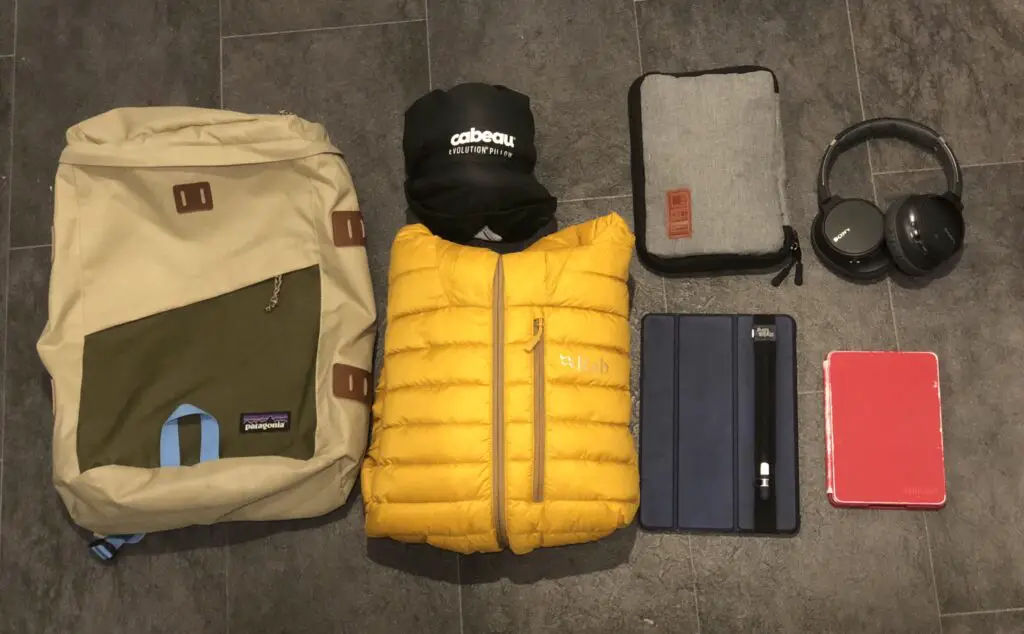 1 – The perfect flight bag
This, by the way, is not a 'carry-on bag' in the usual sense. I often fly with all my clothes in a carry-on bag, for convenience, but that's my big Rab 50L. That pushes the limits of what I can fit in an overhead locker, it's not something I want to be rooting around in mid-flight, or half-unpacking while going through security because my kindle has slipped to the bottom and 'all electronic devices need to be removed and placed in an individual tray'.
So, this is a 'flight bag' – a small backpack or case that contains just those items you want ready access to while at the airport and during the flight. It needs, ideally, to fit under an aeroplane seat, have a padded compartment for a laptop or ipad, and a bit of space for all the other stuff.
I use either a Hackett soft briefcase, if I think I'll want something a bit smarter for meetings at the other end, or a very nice new Patagonia backpack I picked up in Seattle, which meets all of the requirements above. It's hardwearing, machine washable, has a couple of external zip pockets for passports and so on, and squashes down to almost nothing (I often put it, empty, in the very top of my Rab bag where it fits nicely and takes up almost no space).
2 – iPad
I couldn't travel without my iPad. The frequency with which I travel means the chances of their being anything on the inflight entertainment I want to see is even lower than normal, and I like the assurance of knowing that, if all else fails, I have a few movies and at least a couple of TV series downloaded onto my iPad. That will get me through a flight with rubbish selections of entertainment, a long layover, unexpected delays, and all sorts of other misfortunes.
Why an iPad an not a laptop? Well, a few reasons:
a) iPad's are a little easier to charge on the go – either from a power-pack (which I also have with me, see item 3) or often from at-seat power.
b) an iPad takes up less space and is easier to prop up comfortably in an economy class seat, particularly if your tray table is littered with food trays that still haven't been cleared away an hour after the meal service…
c) similarly, an iPad is much easier to watch while standing in a queue, on a terminal transit bus or train, etc.
And of course I also like having my iPad around for a bit of work when needed.
3 – Cable Case
The most essential item – a case full of all my cables. iPhone charger, Garmin charger, generic micro-USB, spare headphones, plus a really neat folding plug with two USB sockets, and a power-pack for charging my phone and occasionally iPad on the go. I honestly couldn't go anywhere without this and I'd recommend any traveller puts something similar together.
4 – Noise cancelling headphones
I don't think you really appreciate how great noise cancelling headphones are until you use them on a plane. Sure, they reduce a bit of background noise in the real world, and create a nice quiet space to fill with sound, but most of the time I could take 'em or leave 'em.
On a plane, on the other hand, they're hard to live without. Some flights I've been on it's been almost impossible to watch films using normal headphones, as the dialogue is pretty much inaudible. Planes suffer from exactly the kind of loud, constant, background hum that noise-cancelling headphones are perfect for getting rid of, and they're absolutely revolutionary in terms of not only watching films, but just getting a bit of peace and quiet.
My favourites were my old Bose over-ear headphones, but they were sadly lost on a previous trip and I couldn't quite afford to replace them like-for-like, so my new ones are a much cheaper Sony model. They do the job though, and on the plus side, they're now Bluetooth, although they also come with an optional cable so you can still plug them into to an at-seat entertainment system.
5 – Travel cushion
I'm not a big lover of travel cushions really. There's something unbearably naff about having one dangling off your backpack as you wander around the airport. However, you can't change the fact that economy class seats are crushingly uncomfortable to sleep in and even the good ones with bendable headrests don't really do the job. A travel cushion goes some way to helping you have some small chance of grabbing a few hours of sleep, so I increasingly think they aren't such a bad idea. And if you've fit one in your bag, it's also ready for long bus journeys, or getting stranded at airports for hours.
6 – Warm jacket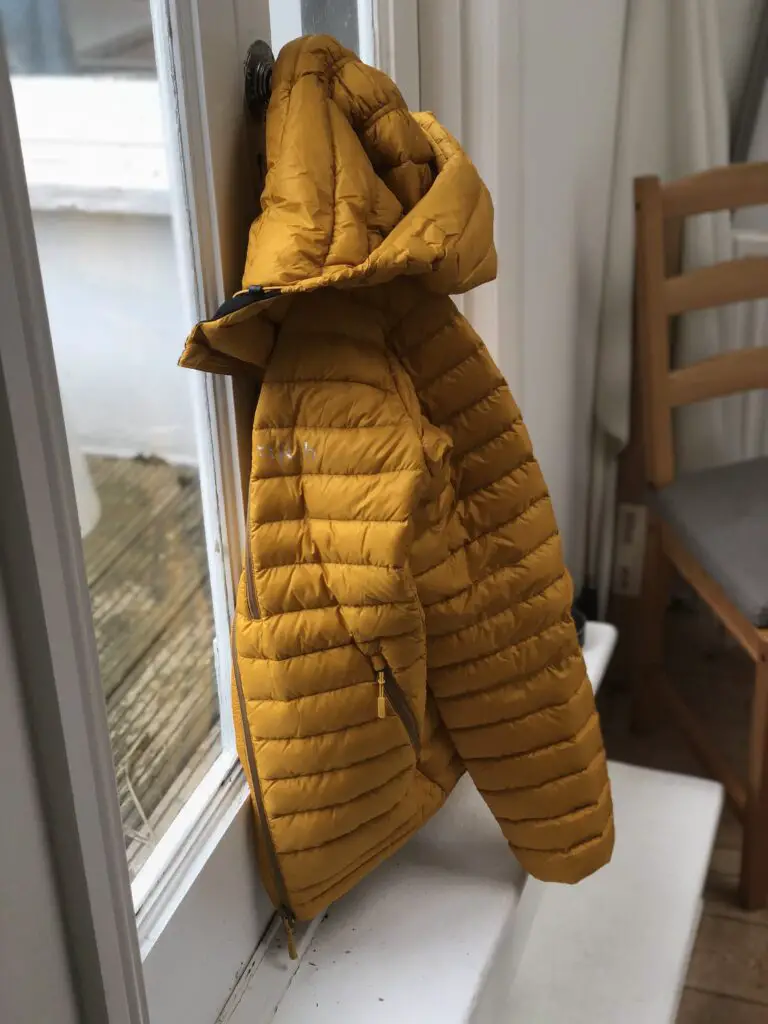 No matter where you are flying to or from, the aeroplane itself will probably be cold. They always are. And while the blanket they give you is ok to sleep under, it's bit great when you're eating or working. So it's always best to pack a warm jacket or jumper for the flight.
I have plenty of items that can do this job. My Rab fleece has done well in the past, as has my Arc'Teryx Atom LT. The main points are being compressible and having a decent warmth to weight ratio while not being the sort of thing more suited to a freezing mountain top than a slightly chilly flying metal tube.
This season, though, I shall mainly be wearing a very elegant gold/yellow Rab Microlight Alpine jacket. It's down, so it's warm and incredibly compressible; it's 'sweater-warm' rather than 'sleeping-bag-warm', which is ideal for a flight; and it's super-elegant and swish, so it's perfect to wear at either end of the journey.
Check out our list of the best down jackets you can buy in 2020.
7 – Kindle
No matter how much you love real books, and I do, you can't beat a kindle for flying. Easy to hold and read while standing in a queue and carrying a bag, it fits in a jacket pocket and can store a whole airport-WH-Smith's-worth of bad thrillers, so it's really a no-brainer for planes. Being without reading material terrifies me, so my kindle makes me feel safe.